The plight of the NFL running back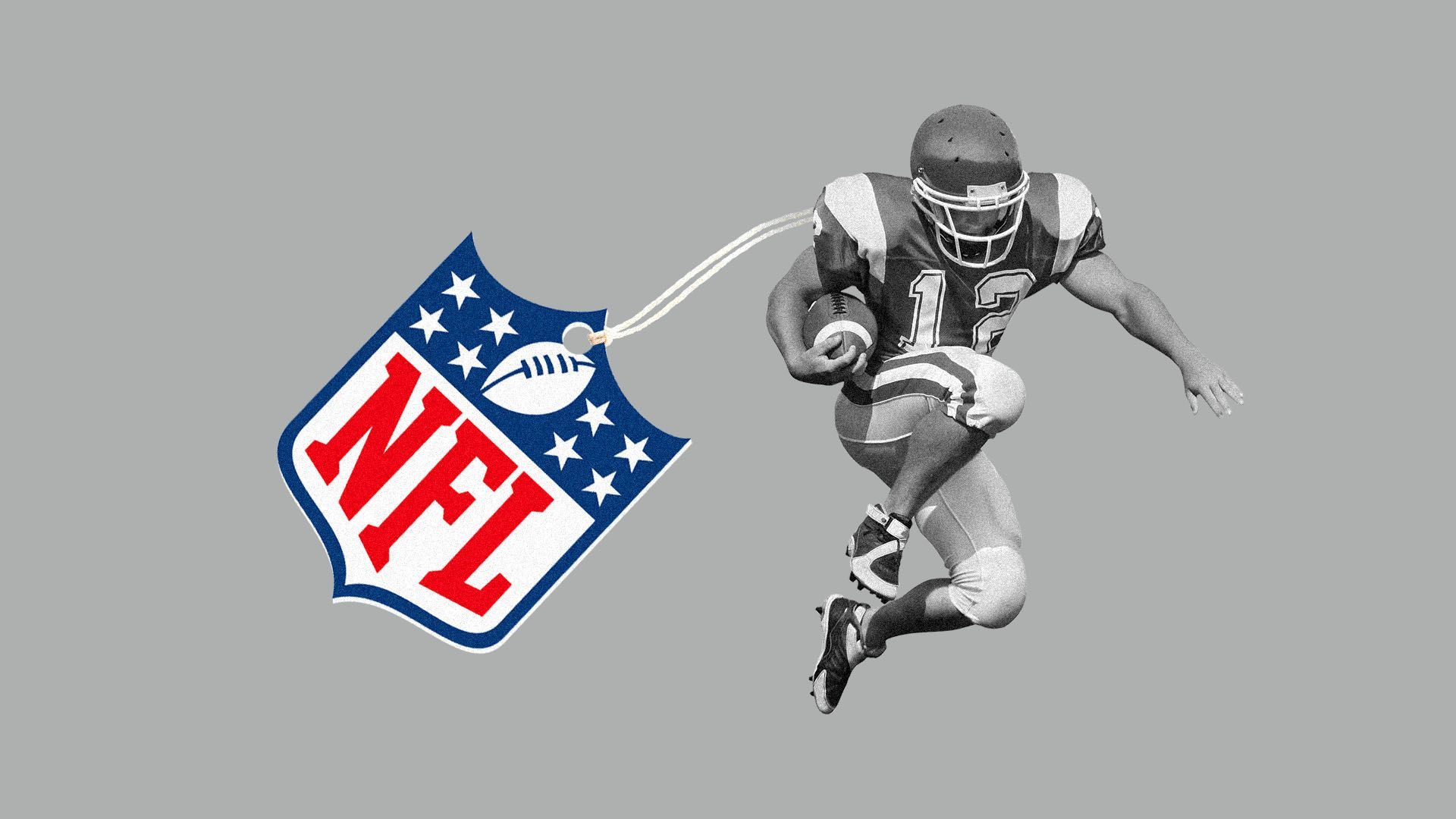 There's no two ways about it: It's not a good time to be an National Football League running back.
Driving the news: The franchise tag deadline passed on Monday, and all three running backs who were tagged — Saquon Barkley (New York Giants), Josh Jacobs (Las Vegas Raiders) and Tony Pollard (Dallas Cowboys) — failed to agree to long-term contracts with their teams.
If they sign the tag, as Pollard already has, they'll play on a one-year, $10.1 million deal that pales in comparison to their elite counterparts at other positions.
But they could also sit out the season in hopes of securing a better deal and protesting the NFL's evolving economics that have left them behind. Barkley might be ready to do just that.
What they're saying: "My leverage is I could say, 'F--k you' to the Giants," Barkley said in a podcast recorded before the deadline passed. "And be like, 'You want me to show you how valuable I am to the team? I won't show up. I won't play a down.' That's a play I could use."
State of play: That $10.1 million tag — calculated by averaging the top five salaries at the position over the previous five years — is lower than it was in 2015 ($10.9M) even as other positions' tags, and the salary cap, have exploded in that time.
Christian McCaffrey's contract has the highest average annual value among running backs ($16M), but the 86th-highest among all players.
Bijan Robinson — a rookie — will make the most money this season ($13.72M) among all running backs, with McCaffrey's $12 million a fairly distant second.
The backdrop: Those numbers, while alarming, are also nothing new. It's a trend that began when the rookie wage scale came about in the 2011 collective bargaining agreement, delaying the timeline for when players could negotiate their first big deal.
For most players, that's not so bad, given there's a steep learning curve upon entering the league and by the time you've reached your prime you can strike gold.
But running backs' most productive years are often their first few, meaning many have begun declining by the time their rookie deal is up.
The last word: "Guys like Saquon Barkley aren't getting squeezed because teams can grab any bozo out of the draft and turn him into Saquon Barkley, but because teams can find two-thirds of Barkley's production for half of his asking price," writes Defector's Tom Ley.
That strategy, while cold, seems to be working.
No Super Bowl–winning team since 2013 has paid its leading rusher more than $2.5 million, per The Ringer.
Go deeper