FTC rescinds policy statements backing PBMs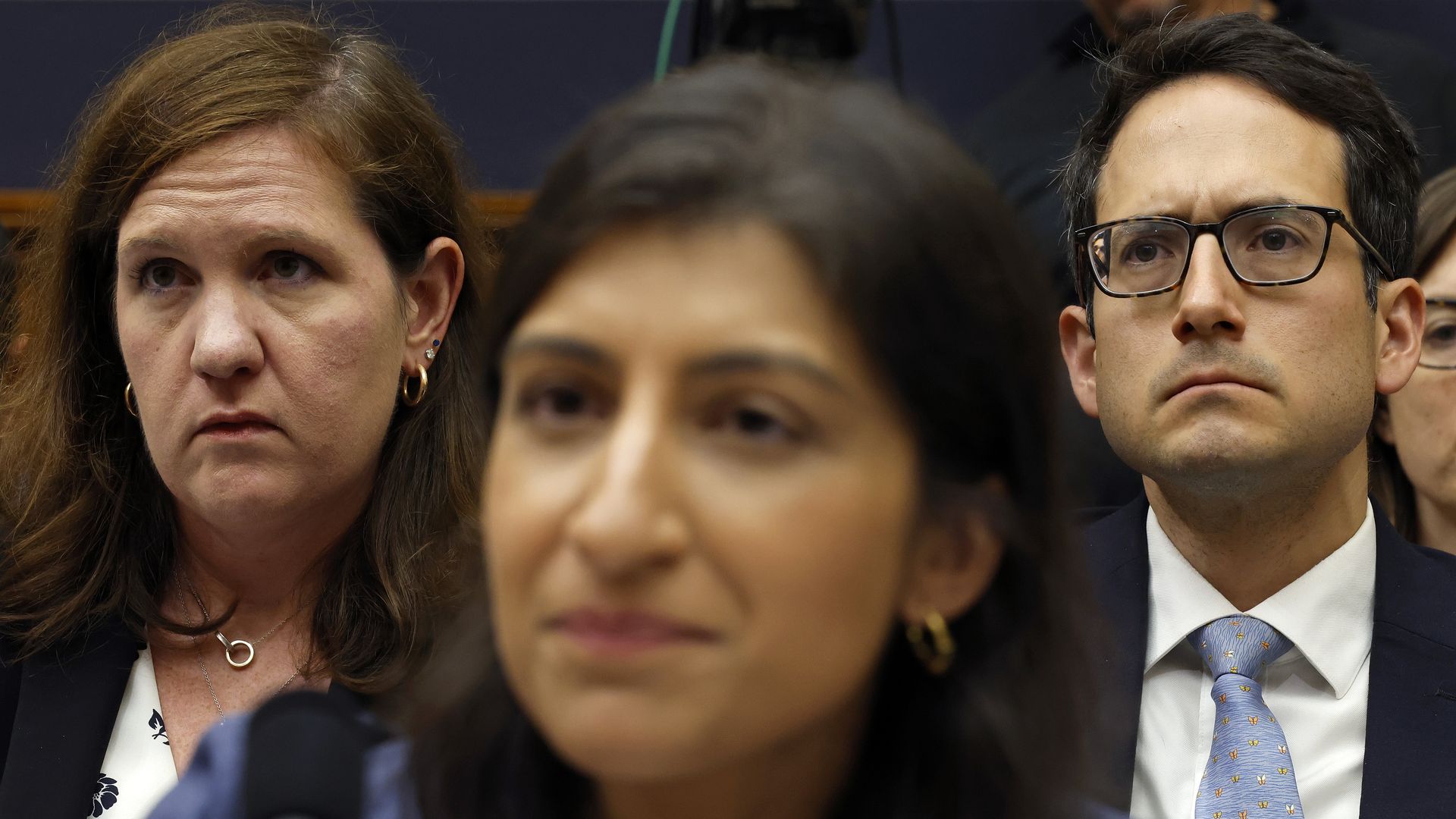 The Federal Trade Commission sent another shot across the bow of the pharmacy benefit managers on Thursday, warning the companies against relying on "outdated" agency statements and studies that opposed more regulatory oversight and transparency of PBMs.
Why it matters: The move signals the FTC's growing interest in challenging what commissioners characterized as "competitively troubling changes in the PBM market" and its efforts to remove hurdles to state efforts to address concerns with the drug chain middlemen.
The details: In 11 letters and reports issued between 2004 and 2014, the FTC took the position that some state and federal proposals to increase PBM transparency could undermine competitive processes. The industry often cites those statements when making the case against more oversight.
"Over the last couple of decades, there have been repeated efforts at the state level, in particular, to address the practices of PBMs and some of these bills would have, in fact, required greater disclosure," FTC chair Lina Khan said during Thursday's meeting.
Recently "some of these state efforts have run into opposition, including from the PBMs but also including from the FTC," she said.
The National Community Pharmacists Association said in a statement the change was warranted"after countless mergers and acquisitions and an explosion of tactics like take-it-or-leave-it contracting and patient steering," per CEO B. Douglas Hoey.
The other side: The PBMs' trade group, the Pharmaceutical Care Management Association, said it backs revisiting the statements but disagreed with the commission's conclusion.
"In the absence of further FTC guidance, the PCMA said it "will continue to cite previous FTC studies, statements, and enforcement actions that recognize the risks associated with proprietary pricing disclosure requirements that would limit pharmacy benefit companies' ability to manage costs for employers and consumers and would only serve to empower drug companies to raise costs."
What we're watching: How the FTC plans to address the effects of deep consolidation that has already occurred within the industry.
Three PBMs — OptumRx, CVS Caremark and Express Scripts — control about 80% of the market and have combined with payers, providers and pharmacies.
"It's time to question some of the ostensible benefits of vertical integration," FTC commissioner Alvaro Bedoya said. "It's time to question whether those benefits are accruing the way people thought they would."
On Thursday, Sens. Tom Carper (D-Del.) and Chuck Grassley (R-Iowa) introduced legislation to establish CMS oversight authority over PBMs and the ways they determine which medications are on their drug formularies.
It would also require the Government Accountability Office to examine the practices of pharmacy and therapeutics committees in the development of drug formularies under Medicare Part D.
One more thing: The FTC and HHS' Office for Civil Rights separately warned 130 hospital systems and telehealth providers about the risks of using technologies like the Meta/Facebook pixel and Google Analytics that can track a user's online activities.
Go deeper