Axios Finish Line: Don't botch your interview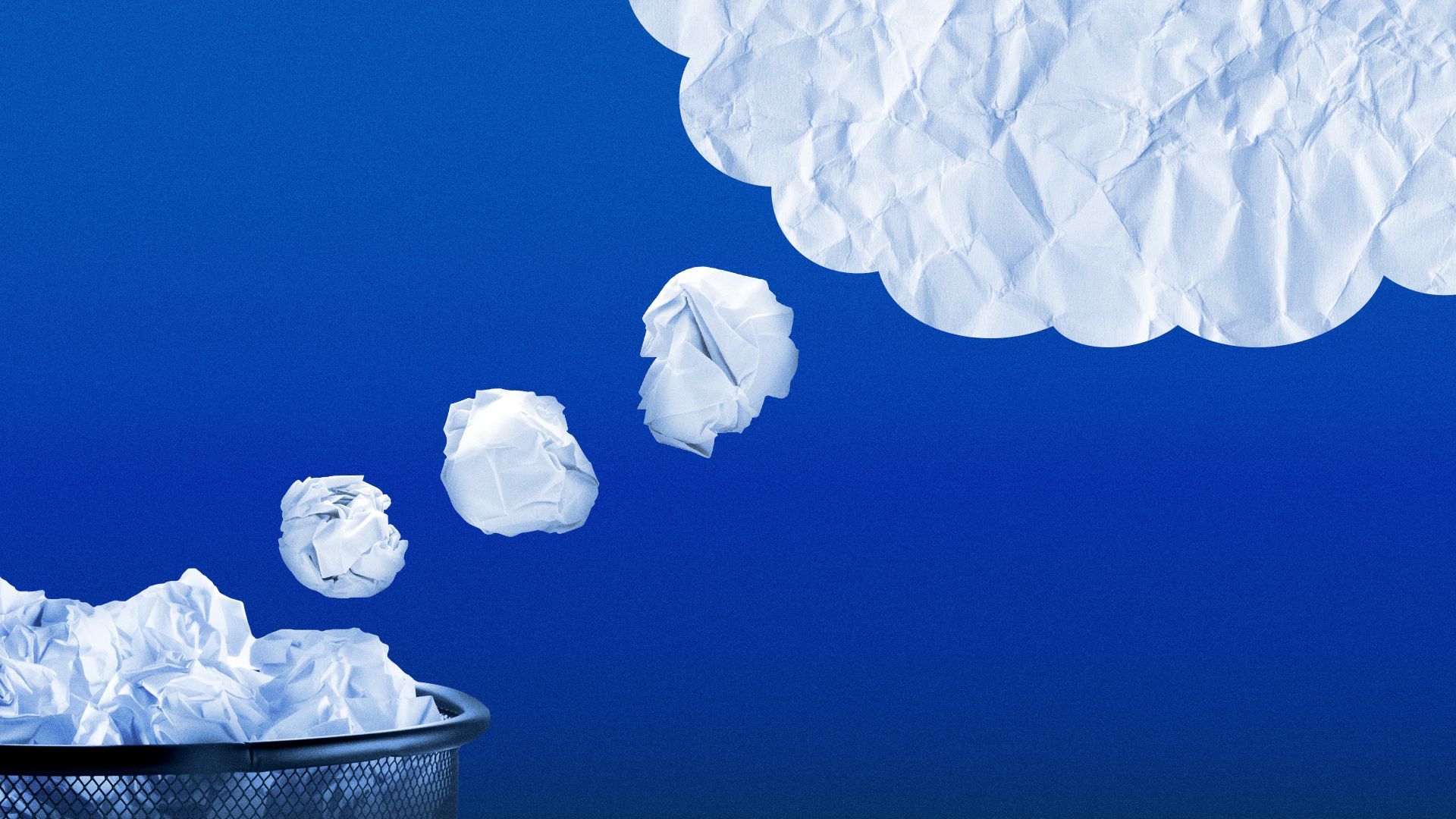 Talented job applicants sometimes flunk their interviews because they haven't stopped to study how to audition.
We've run into interviewees who haven't read up on the company, the people interviewing them or our Axios culture.
Or they don't have much to say, even when prompted. Or they sound more fixated on their "brand" than the job itself.
Why it matters: If you're going to take the time to pitch yourself for a new gig, you better really want it — and come ready to dazzle.
The interviewer also should be selling you — top talent is always scarce. But here are a few common mistakes people fall into, along with a window into what interviewers are listening for:
Don't be dull: You want to show from the get-go that you'd be an inspiring and sharp colleague. So have an interesting observation about trends relating to the position you're interviewing for. It's like any human conversation: If you leave the interviewer with one smart thing to remember you by, you've set yourself apart from 99% of the competition.
Don't be incurious: Ask something specific about how the interviewer's organization is navigating disruption in their sector. (Every sector is being disrupted!) Don't pry: Just show you're fluent in what the interviewer worries about. If they ask you if you have questions, take 'em up on it: "I'm looking forward to getting to what's on your mind. But there are a couple of things I'm curious about."
Know whom you're talking to: There's no excuse for not knowing the interviewer's background and claim to fame. Find out their alma mater, hometown and out-of-work passions — there's almost always a point of connection. Don't waste time on chit-chat. But a quick mention at the top gets their attention on you instead of their last meeting.
Never bad-mouth your current employer: That's always a red flag, and often fatal to your chances. The interviewer doesn't want their organization to be your next target.
Don't babble: Respond in a conversational, substantive way — then stop. If they want more, they'll tell ya.
Think bigger: One of the great qualities of up-and-coming generations is that they care more about values than their parents did. So if the interviewer doesn't bring up culture and mission, you should. If they don't have a good answer, that's helpful information. If you don't ask, that could be a strike against you.
Dig deeper: Don't leave the conversation fuzzy about the job or what crushing it would look like. Asking them what they want from the role gets past the formalities, and nudges the person to articulate what they really want or need. It also shows you think beyond the surface.
The bottom line: If you've gotten to the interview phase, you probably have the skills and experience needed for the job. Now, the prospective employer is trying to figure out what you'd be like as a colleague and whether you can make them — and their company — better.
Go deeper