Instead of "bed rotting," do the opposite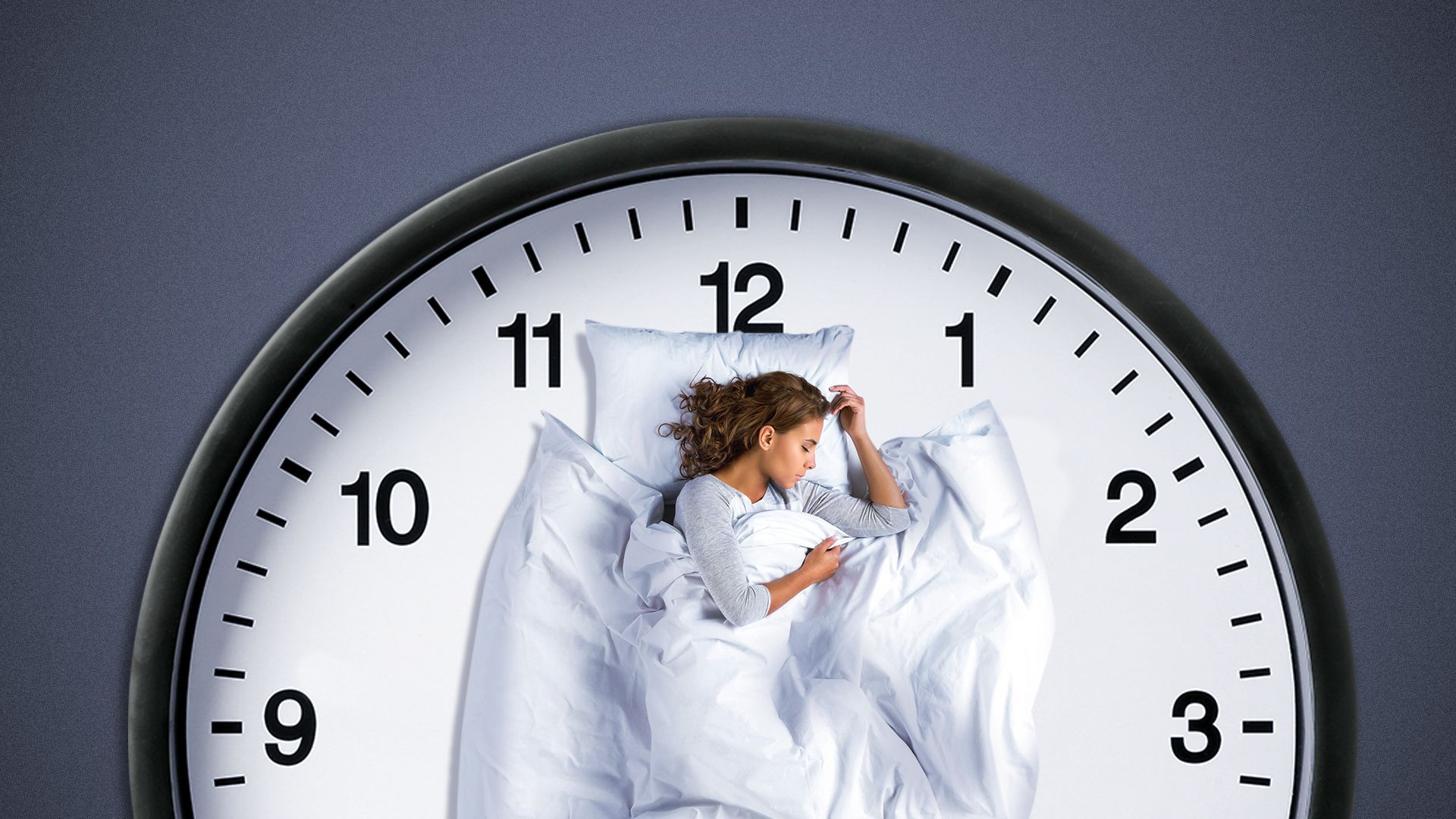 Despite what your social feeds say, rotting in bed all day probably won't make you feel better, psychologists warn.
Why it matters: Staying in bed might make you feel worse than you already are, says Jennifer Taitz, clinical psychologist and author of the forthcoming book "Stress Resets: How to Soothe Your Body and Mind in Minutes."
Driving the news: Videos related to bed rotting, a practice of staying in bed all day, have amassed 2 billion views on TikTok.
"If you're rotting in bed [thinking] life is too hard," then you're probably going to keep feeling that way, Taitz tells Axios.
Yes, but if you're deeply suffering and need to take some time to grieve, "that's different," she says.
Much of the time, the way to lift yourself up when you're down is to practice "opposite action."
That's a therapy term for creating emotional resilience by reaching to do the opposite of what your emotions want you to do.
Taking the opposite action can be "a very powerful antidepressant" and "set the stage for ... a positive, virtuous cycle," Taitz says.
For example, instead of staying in bed, you could:
Go to a gym class.
Visit a local museum.
Do anything that creates the opportunity for something good to happen, like running into a friend or being inspired by a piece of art.
The bottom line: Even if you stay home, Taitz recommends getting out of bed to read a book, to "give yourself an opportunity to feel accomplished."
Go deeper: The power of deep reading (New York Times)
Go deeper