One Canadian securities regulator wants crypto exchanges to submit to surveillance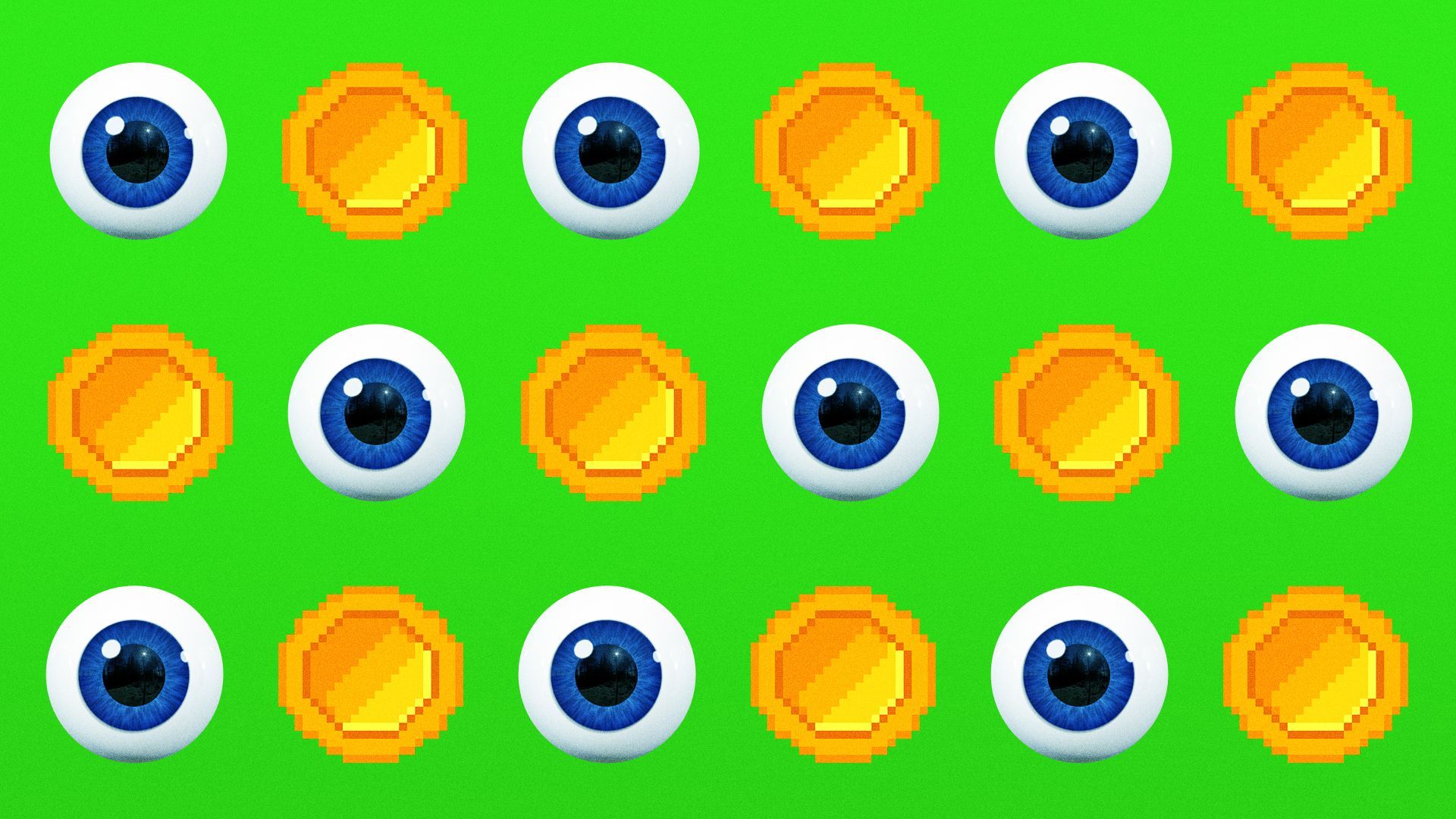 Crypto exchanges and platforms in Canada could potentially be required to submit to surveillance that will help securities regulators keep a closer eye on market activity.
The big picture: If implemented, the proposal would be another example of how Canada's advances in crypto regulation could be the standard for other countries to adopt.
Driving the news: The British Columbia Securities Commission (BCSC) is floating a proposal for supervisory technology that would give Canada's regulators the ability to monitor an exchange's solvency, as well as watch for signs of wash-trading and front-running.
The BCSC's proposal, however, is solely to monitor exchanges' assets and liabilities.
"Regulators will be able to use technological tools to be able to oversee the crypto trading markets in similar ways we oversee traditional markets," Zach Masum, who leads the BCSC's fintech and innovation team, tells Axios.
Zoom out: The effort is tied to broader crypto regulatory changes introduced by Canada months ago, as a way to verify some of the information that regulators are requiring from companies.
Crypto marketplace operators have been required to file pre-registration undertaking forms and adhere to new guidelines inspired by lessons from FTX- and Celsius.
Those prior changes caused a stir, with the world's largest exchange, Binance, and a few others exiting the country weeks after the announcement.
Reality check: The exodus was greatly exaggerated. Kraken, one of the oldest crypto exchanges, still remains. And Coinbase — the largest in the U.S. — recently expressed its intent to launch in the country.
Yes, but: The BCSC is one of over a dozen securities regulators for Canada's provinces and territories. The country doesn't have one at the federal level.
The supervisory technology proposal is now being considered by the other regional regulators, but the decentralized structure of Canada's regulatory scheme has already factored into participation in a pilot project — a possible foreshadowing of the complication for adoption.
The intrigue: Bitso was one of two Canadian crypto exchanges to volunteer for the pilot that started six months ago, according to a person familiar with the matter. Kraken and Coinbase are not involved.
Kraken denied that it declined to participate, saying it never heard about it from its primary regulator, the Ontario Securities Commission (OSC).
A Coinbase spokesperson said in a statement: "Coinbase Canada Inc. recently signed our enhanced [Pre-Registration Undertaking]. We actively work with regulators and stakeholders across Canada, and our team looks forward to continuing a productive dialogue with them as the regulatory process evolves."
The BCSC declined to confirm details of the pilot's participants.
The surveillance tool would allow regulators to monitor an exchange's solvency by verifying its proof-of-reserves and off-chain liabilities, but also give them a sightline to possible front-running, washtrading and general market manipulation across crypto exchanges.
Of note: "This is very much a part of what the SEC is requiring for a spot bitcoin ETF in the U.S.," Adam Zarazinski, CEO of Inca Digital, tells Axios. The crypto market data analytics provider was tapped by the BCSC to pilot the program.
Market manipulation concerns are the main reason the SEC has held up spot bitcoin ETF applications in the U.S. prior to the wave of new ones that sport a surveillance sharing agreement with Coinbase.
How it works: Inca will be the go-between sitting in the middle of regulators and crypto exchanges, gathering and parsing information like exchanges' wallet addresses, data for customer funds and company funds; data feeds of every bid and ask, and anonymous trader IDs.
The data would be collected quarterly, but would eventually get to near real-time, according to Zarazinski.
Inca would not disclose personally identifiable information.
That's super important because there are concerns in the U.S. that the crypto ETFs with surveillance-sharing agreements could share customers' names and home addresses.
Inca, instead, uses anonymous trader IDs that would identify a person and their bid/ask orders in a market with a random string of numbers.
The bottom line: When something goes bump in equity markets, regulators want the skinny — down to who it was, when and how much. To what degree that standard will apply to crypto exchanges remains to be seen, but the BCSC's ask is a step in that direction.
Editor's note: This report was updated with additional comment from the BCSC.
Go deeper