Women's World Cup teams now all have base camps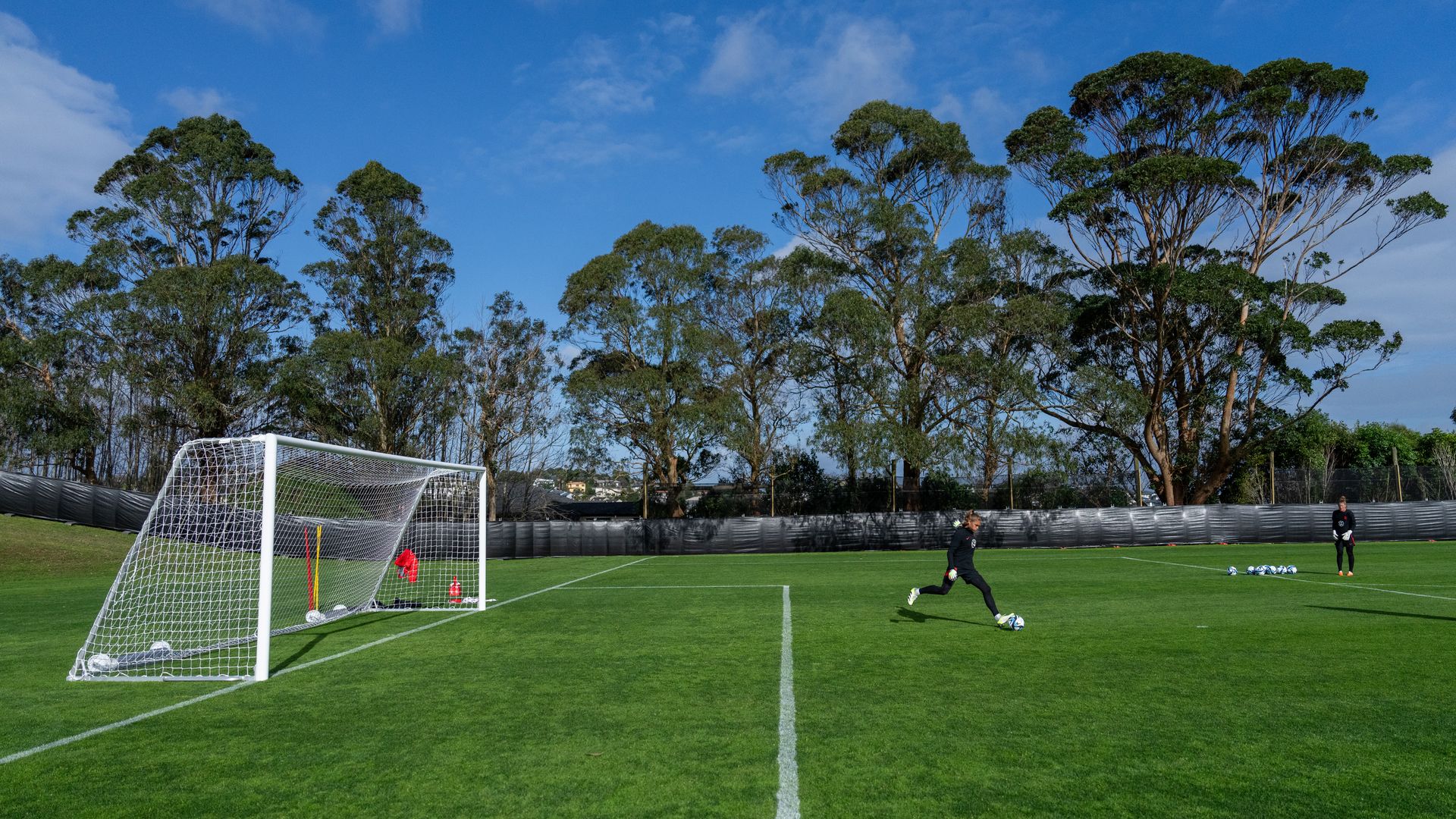 The Women's World Cup begins in just two days, and for the first time in the tournament's 32-year history, every team has a base camp for their month-plus stay in Australia or New Zealand.
Details: Base camps, which have long been part of the men's World Cup, are a combination of a hotel and training facility, providing a home away from home during the tournament.
That's a major upgrade over past editions where teams changed cities and facilities every few days.
There are 16 base camps in Australia and another 16 in New Zealand, one for each of the record 32 teams playing in the ninth Women's World Cup.
Between the lines: The U.S. has a uniquely impressive base camp in Auckland, New Zealand, that features two training fields and a fully tented "village."
"It's great," Megan Rapinoe told The Equalizer ($). "Obviously, beautiful pitch. We have the whole setup and a really nice gym, hotel's bomb."
"We're spoiled here. We feel good and comfortable, so excited to get this thing going."
The big picture: The addition of base camps is another example of the women's game getting closer to parity with the men's.
Prize money is also way up, with every player guaranteed a minimum of $30,000.
The total bonus pool is $110 million, up from $30 million in 2019.
Go deeper