Seniors' health care use is up, UnitedHealth says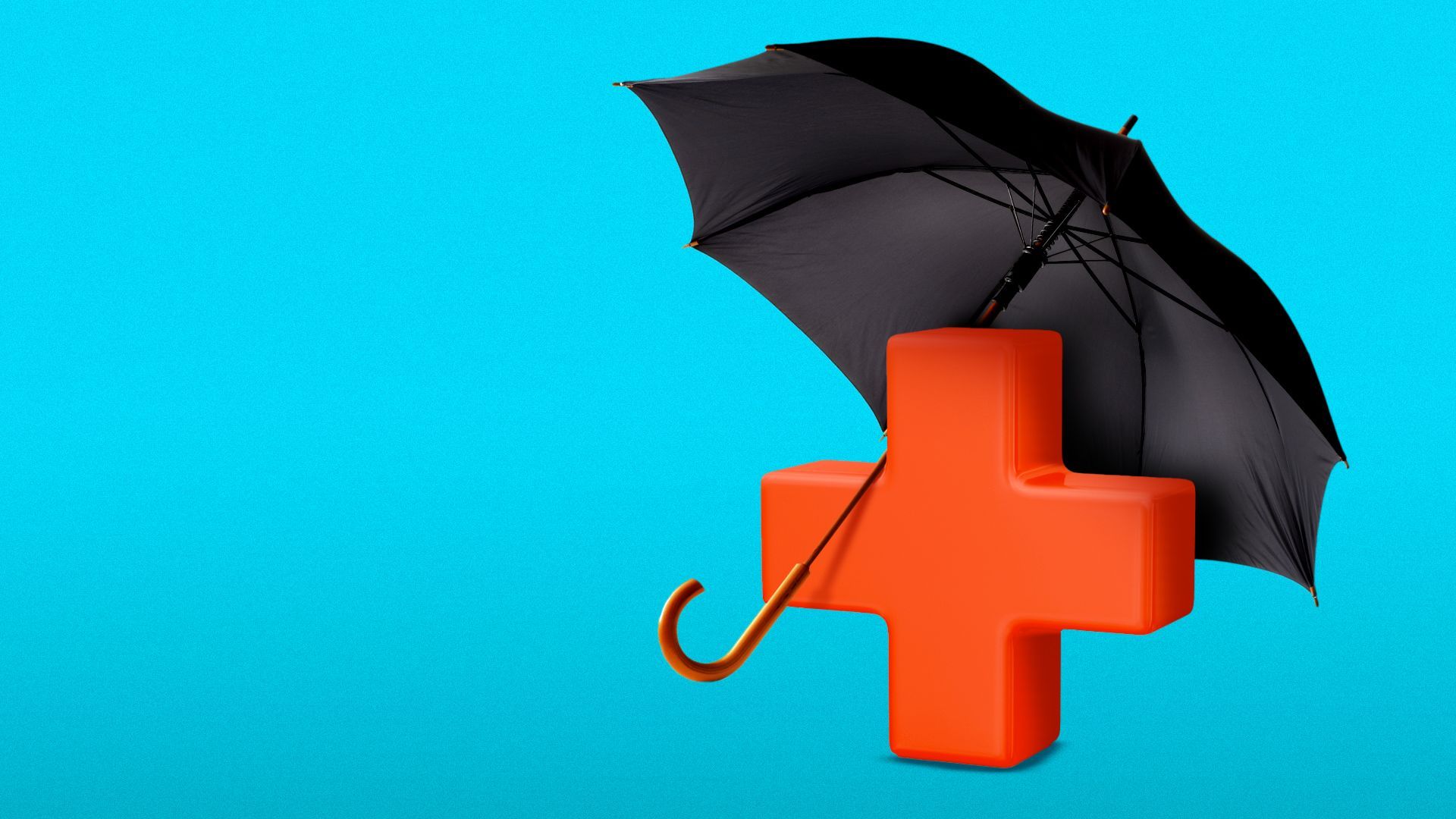 Rising demand for behavioral care and Medicare outpatient procedures are squeezing some of UnitedHealth Group's business segments but didn't stop the industry giant from beating Wall Street's expectations and posting earnings of $5.47 billion in Q2.
Why it matters: The parent of the biggest U.S. health insurer is a bellwether for broad industry trends. Despite higher-than-expected utilization and concern about how that could drive up health costs, the increases were less than some feared, Reuters reported.
United on Friday reported earnings of $5.47 billion, or $5.82 a share, up from $5.07 billion, or $5.34 a share, a year ago. The insurer also revised its projected year-end earnings upward, sending its share price soaring.
What they're saying: "Outpatient care activity among seniors was a few hundred basis points above our expectations," said John Rex, UnitedHealth's chief financial officer.
That was driven by outpatient surgeries, especially orthopedic and cardiac procedures that may have been postponed during the pandemic.
More Americans are also seeking behavioral care for anxiety, depression and substance use disorder, reflecting an increasing ease with seeking help, executives said.
But, Rex said: "Overall care activity among our Medicaid and commercial populations is consistent with our expectations."
What to watch: How much premiums go up next year, particularly in the Medicare Advantage market.
On its investor call Friday, UnitedHealth executives said their rate filings assume Medicare business will remain elevated and factor in added costs of care.
At the same time, they stressed that they would "provide stability to the benefits that seniors value most" such as zero co-pays for primary care visits and Tier 1 drugs and keeping level out-of-pocket maximums.
The intrigue: Insurers have been closely watching to see if deferred care during the pandemic results in more advanced cases in areas such as cancer or cardiovascular disease.
At least, for now, United said it has seen no such evidence in the commercial and Medicaid markets that it is.
Go deeper