Voting rights advocates look to Congress following SCOTUS rulings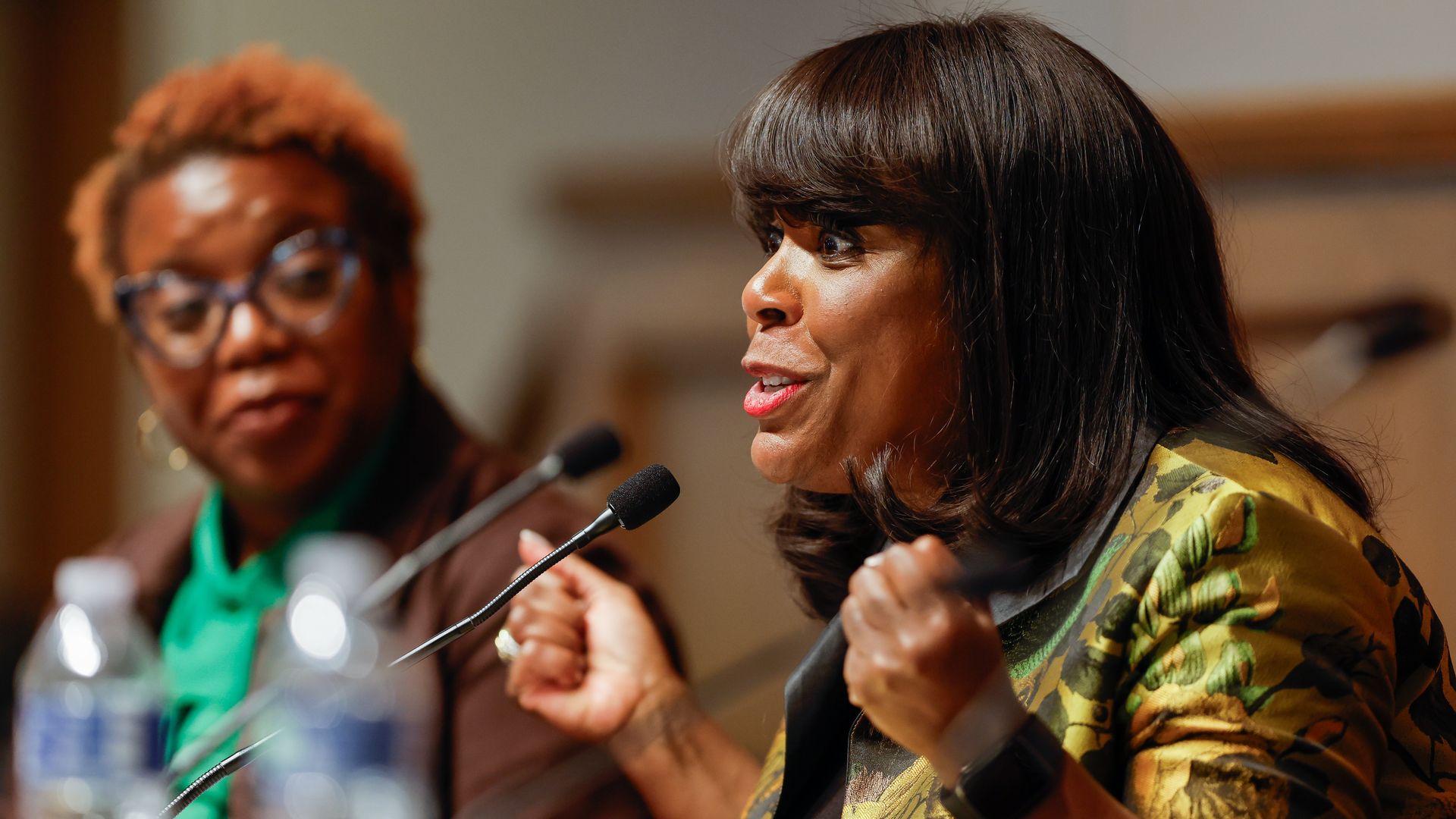 Following recent Supreme Court rulings, voting rights activists say the next steps to expanding voting rights have to be taken in Congress.
Why it matters: Federal voting rights legislation would implement pre-clearance — which requires state governments to prove that changes to election law do not limit certain groups' voting rights — but its odds of passing Congress are low given GOP control of the House.
Rep. Terri Sewell (D-Ala.) said SCOTUS' recent ruling striking down GOP-drawn congressional districts won't fully prevent states from discriminating against Black voters.
"They didn't strike down the enforceability of pre-clearance, they struck down the formula to determine which states are the most egregious," she said. "The reality is that the only people who could put that formula back in is Congress."
The big picture: Democrats believe recent SCOTUS rulings will expand the voting power of Black residents in Washington by giving some Southern states with large Black populations another predominantly Black congressional district.
In June, the Supreme Court affirmed a lower court's ruling that a map of GOP-drawn congressional districts violated the Voting Rights Act, which requires providing minority voters with "an equal opportunity to participate in the political process."
The Court also lifted a hold on a Louisiana case that could force the state to redraw congressional districts and thus strengthen Black residents' voting power.
Despite each having Black populations above 26%, Louisiana, Alabama, South Carolina and Mississippi only have one Black lawmaker in the House.
Mississippi has four congressional districts while Louisiana has six. Both Alabama and South Carolina have seven congressional districts.
Zoom in: "Until we can get 60 senators who can go along with us, we are stuck where we are now," Sewell said at an event on the 10th anniversary of the Shelby County decision, which invalidated the part of the Voting Rights Act of 1965 that activists say protects minority voting rights.
While the lawmaker plans to re-introduce the John R. Lewis Voting Rights Advancement Act in the upcoming months, she challenged voters to call on conservative lawmakers to get rid of the filibuster.
What's next: "Even though the Milligan case give us more seats (in the House), we still have the problem of the Shelby County decision and the restrictive laws in state legislatures going unchecked," Sewell said.
Several state legislatures, including Washington, New York and California, passed bills requiring pre-clearance as an effective step in protecting voting rights, said Tona Boyd, associate director-counsel for the NAACP Legal Defense Fund.
"And I think that's something we should start to push for in the South. The best defense may be an offensive strategy. We've got to fight on the state level as well," she said.
Go deeper