EU antitrust regulators probe Amazon's $1.7 billion iRobot deal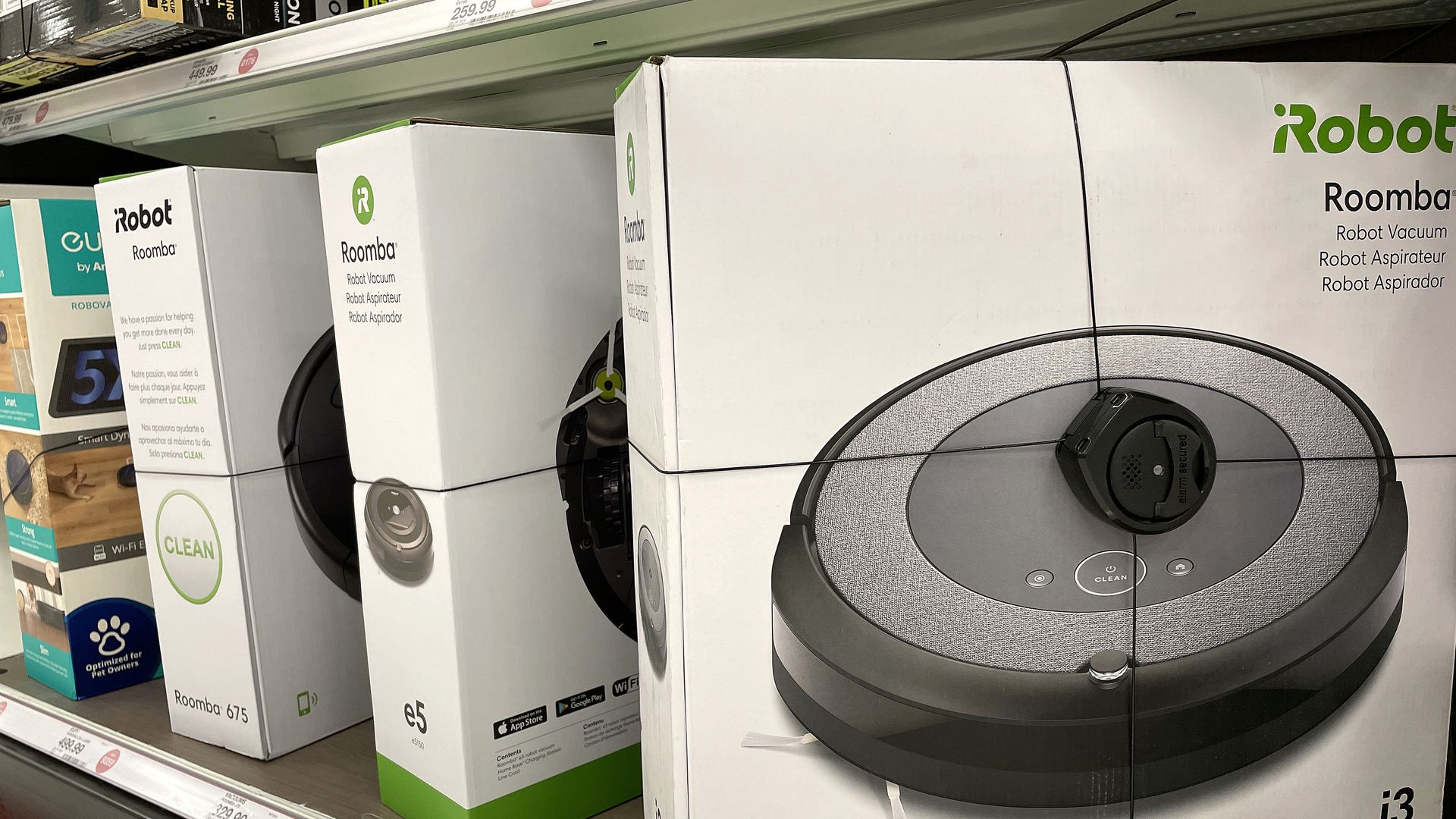 The European Commission has opened a full investigation into Amazon's proposed $1.7 billion acquisition of iRobot, the Massachusetts-based maker of Roomba vacuum cleaners.
Why it matters: Amazon is among the world's most acquisitive tech giants, making multibillion-dollar purchases in everything from connected home to grocery to movie studios to health care clinics. This could be the first time it's stopped by antitrust regulators.
Backstory: Amazon agreed to buy iRobot last summer, and recently received the go-ahead from U.K. competition authorities.
The U.S. Federal Trade Commission reportedly is reviewing the deal, and has come under some political pressure to open a more formal investigation of its own.
The bottom line: The European Commission will make its ruling by Nov. 15, and says that it's concerned that the "transaction would allow Amazon to restrict competition in the market for robot vacuum cleaners and to strengthen its position as online marketplace provider."
Go deeper