Communicator Spotlight: Seattle Mariners' head of marketing and comms Kevin Martinez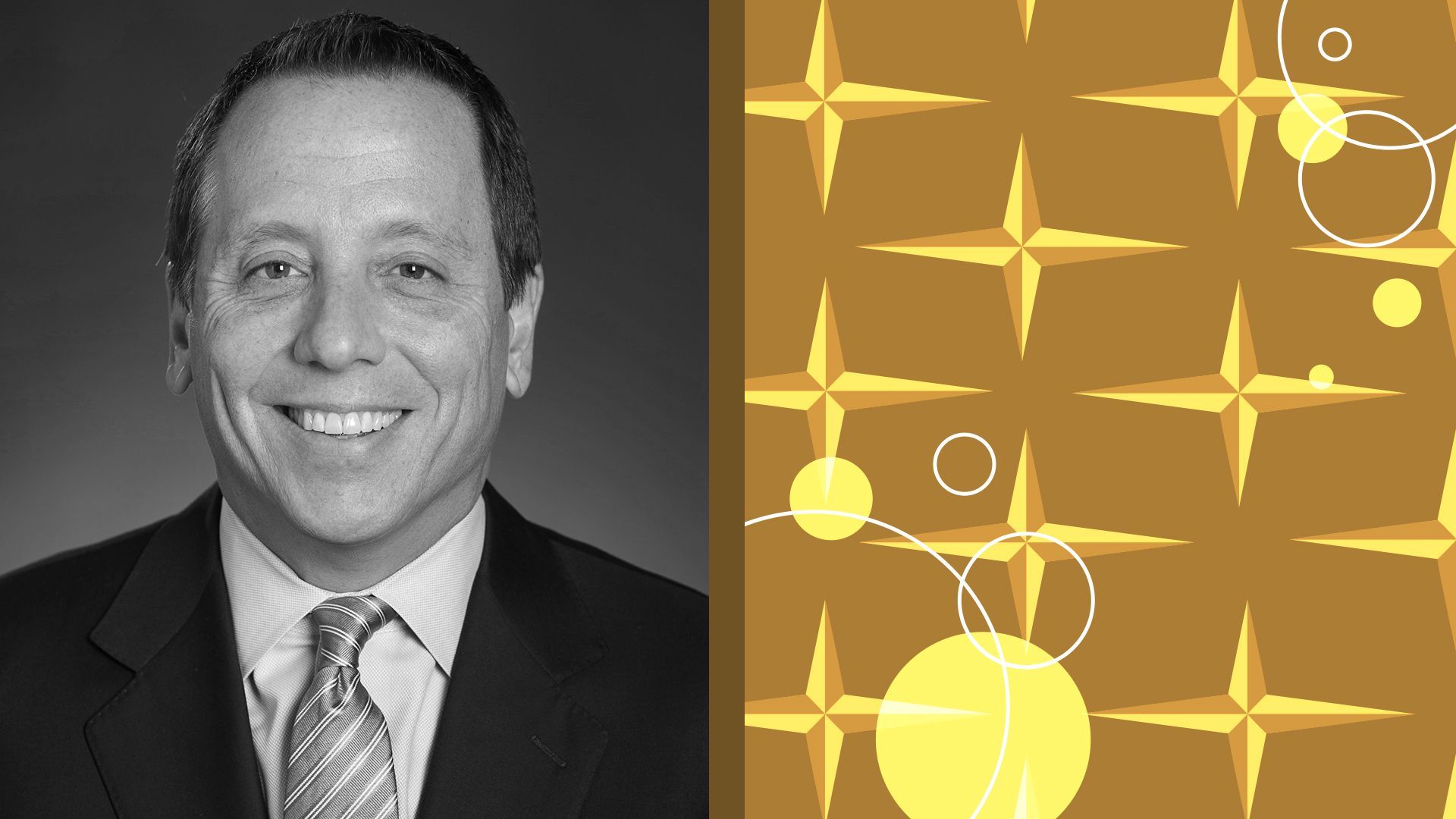 As senior vice president of marketing and communications for the Seattle Mariners, it's Kevin Martinez's job to shape the fan experience for 81 home games a year.
Why it matters: Martinez and his team are responsible for cementing fan loyalty while also attracting new fans to the Major League Baseball franchise.
"Nothing can bring people together like sports. To be a part of that by shaping a sports team's brand, and then to see the community come together around your sports team, is incredibly inspiring," Martinez tells Axios.
📍How he got here: He got his start at a local ABC News bureau in New York City before jumping into sports marketing.
"Baseball was a huge part of my life growing up, so I picked up, moved all the way to Seattle not knowing a soul and fell in love with the job and the city right from the jump," says Martinez.
🏗 How it's structured: He reports to the Mariners' president of business operations Catie Griggs and oversees a marketing and communications team of roughly 40 people.
The marketing and comms teams united in 2017, which created significantly more collaboration, alignment and consistency, Martinez said.
The marketing side is comprised of advertising, branding, social media, experiential marketing and productions, while the communications side manages brand comms, internal comms, baseball comms and broadcasting — the team's radio and television broadcasts of each game.
⚾️ What's next: The Mariners are hosting the Major League Baseball All-Star Game on July 11, and Martinez's team will be responsible for creating an unforgettable experience for fans from all over the league.
Yes, but: In sports mar-comms, you don't have much control of the product, says Martinez.

"We can shape the experience at the ballpark, but ultimately the team on the field, the wins and losses and all the things that happen on the field like injuries and weather, are out of our control, which differs from many other marketing and communications professionals."
📈Trend spot: Streaming service deals and how fans are watching and engaging with sports are changing the dynamics.
Streamers "aren't only interested in live games, but documentaries and episodic series — so we are really keeping an eye on that and how fans are consuming their sports content."
☀️Morning habits: He starts the day by 6am and combs through emails before playing Wordle over coffee and listening to "The Daily" podcast or Seattle Sports Radio.
👟 De-stress routine: Long runs. Martinez has completed six half marathons.
💡Best advice: Jobs in sports are competitive, so if you want to go into mar-comms for a team or league, start by taking jobs in college or with minor league teams and get as much experience as you can early on.
Go deeper