Some Fed officials did not want to pause interest rate hikes, minutes show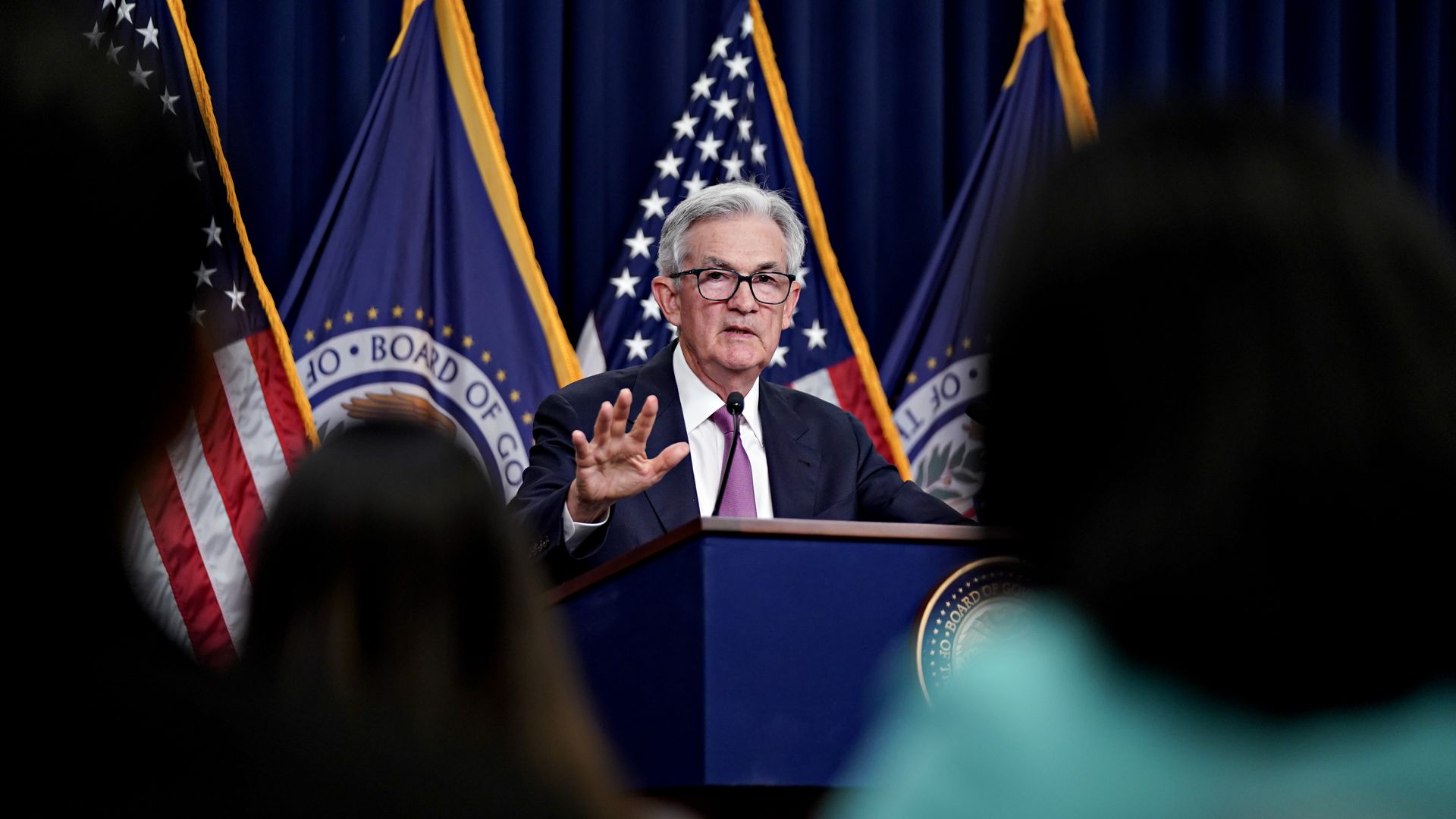 Some Federal Reserve officials wanted to raise interest rates in June, citing "few clear signs" of progress that America's high inflation was receding, according to newly released minutes from the June 13-14 policy meeting.
Why it matters: The minutes released Wednesday are the most in-depth look into the discussions that led policymakers to pause the Fed's historic streak of interest rate hikes.
That decision, which was ultimately unanimous, came alongside forecasts that showed officials still anticipated at least two more hikes before the end of 2023.
Details: According to the minutes, "almost all" members of the Fed's rate-setting committee thought it was "appropriate or acceptable" to hold rates steady to allow more time to see how its previous moves were working through the economy.
But "some" officials either wanted to raise rates by a quarter-percentage point or acknowledged that they would have supported such a move.
Those members noted that the job market "remained very tight, momentum in economic activity had been stronger than earlier anticipated," and there were few signs that inflation was on a clear path to its 2% target, per the minutes.
Where it stands: Fed officials agreed that inflation was "unacceptably high," and acknowledged recent economic data - including the May Consumer Price Index, showed inflation declines "had been slower than they had expected."
Although the economy and labor market has been resilient, "some" Fed members said there were downside risks to growth and employment. Officials said that all of its previous rate hikes could "eventually affect economic activity more than expected."
Others suggested that much of the effects of previous interest rate hikes "may have already been realized."
The intrigue: "Most" officials agreed that separate communications, including the release of its closely watched economic forecasts, would clarify that officials believed tighter policy would likely be necessary to bring inflation down over time.
Officials also said it would be important to communicate to the public that future decisions would be reliant on incoming economic data.
What to watch: Separate forecasts prepared by Fed staff continued to show they expect a mild recession beginning later this year, followed by a "moderately paced" recovery.
But notably, per the minutes, "the staff saw the possibility of the economy continuing to grow slowly and avoiding a downturn as almost as likely as the mild-recession baseline."
Go deeper