Alternative jobs measure shows less tight jobs market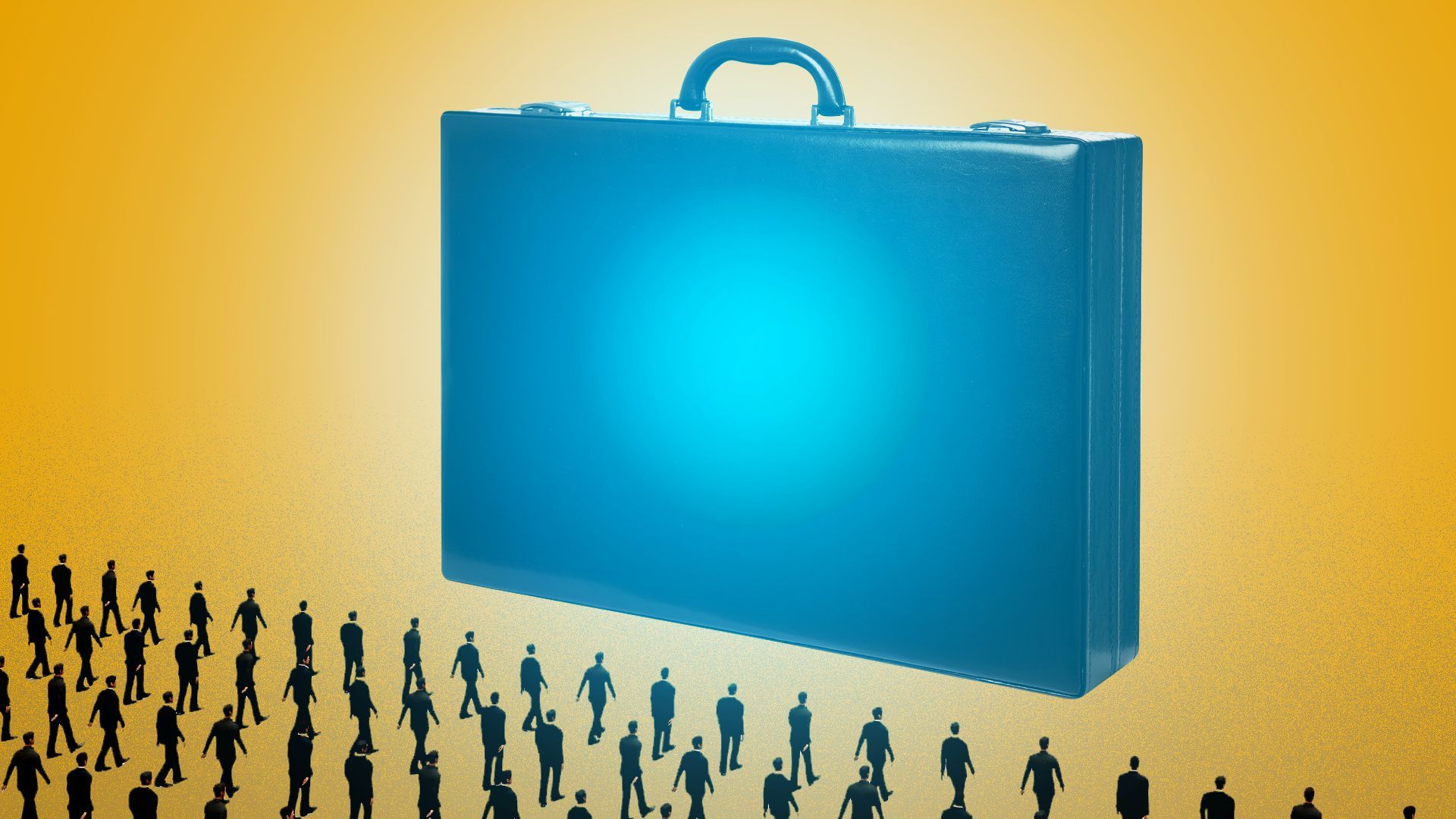 How tight is the labor market? That's a crucial question for American workers and economic policymakers right now, yet indicators give conflicting answers.
Why it matters: If central bankers believe the labor market is not cooling as swiftly as desired, they could pump the brakes on the economy more than might be necessary in an attempt to slow inflation.
By one of the Fed's go-to measures, the labor market has slowly started to loosen up. A private sector gauge, however, shows more slack than government data suggests.
Catch up quick: The labor market is considered tight when companies are competing for a small group of workers to fill jobs. (The U.S. economy has been in that situation for nearly two years.)
It is considered loose when the opposite is the case: a large pool of workers angling for few job opportunities.
Where it stands: Economists use a ratio of job vacancies to unemployed workers to make the judgment. The Fed is aiming for a sweet spot with a jobs market that won't put pressure on inflation, as officials believe could be the case.
By the numbers: As of April, there were 1.8 open jobs for every unemployed worker — down from the peak of 2 in March 2022, according to the Job Openings and Labor Turnover Survey.
Still, it suggests a tighter labor market than any other period since the government began collecting data in 2000. An update for May is due out Thursday at 10am ET.
The intrigue: A metric constructed by LinkedIn shows a more pronounced labor market loosening.
In May, there were 0.6 job openings for all active applicants on its site — a notable cooldown from the most recent peak of 1 job opening for all applicants seen in the final months of 2022.
The May reading is below that at the beginning of 2020 (0.7) — the earliest that data is available.
"Our data is showing significantly more labor market slack than what the traditional vacancies to unemployed ratio is showing," Rand Ghayad, LinkedIn's head of economics and global labor markets, tells Axios.
How it works: LinkedIn's metric uses the number of job openings posted to its site, ones that employers are actively trying to fill.
The gauge looks at all active applicants, defined as profiles who submit at least one application to a job opening in a given month, not just unemployed workers.
What they're saying: "It's not a very comprehensive measure to assume it's only the unemployed who are looking for jobs," Ghayad says.
The government measure of job market tightness "ignores everybody who is employed and applying for jobs, but these people are putting more pressure on the labor market."
Go deeper