The good and the bad about Canada's startup scene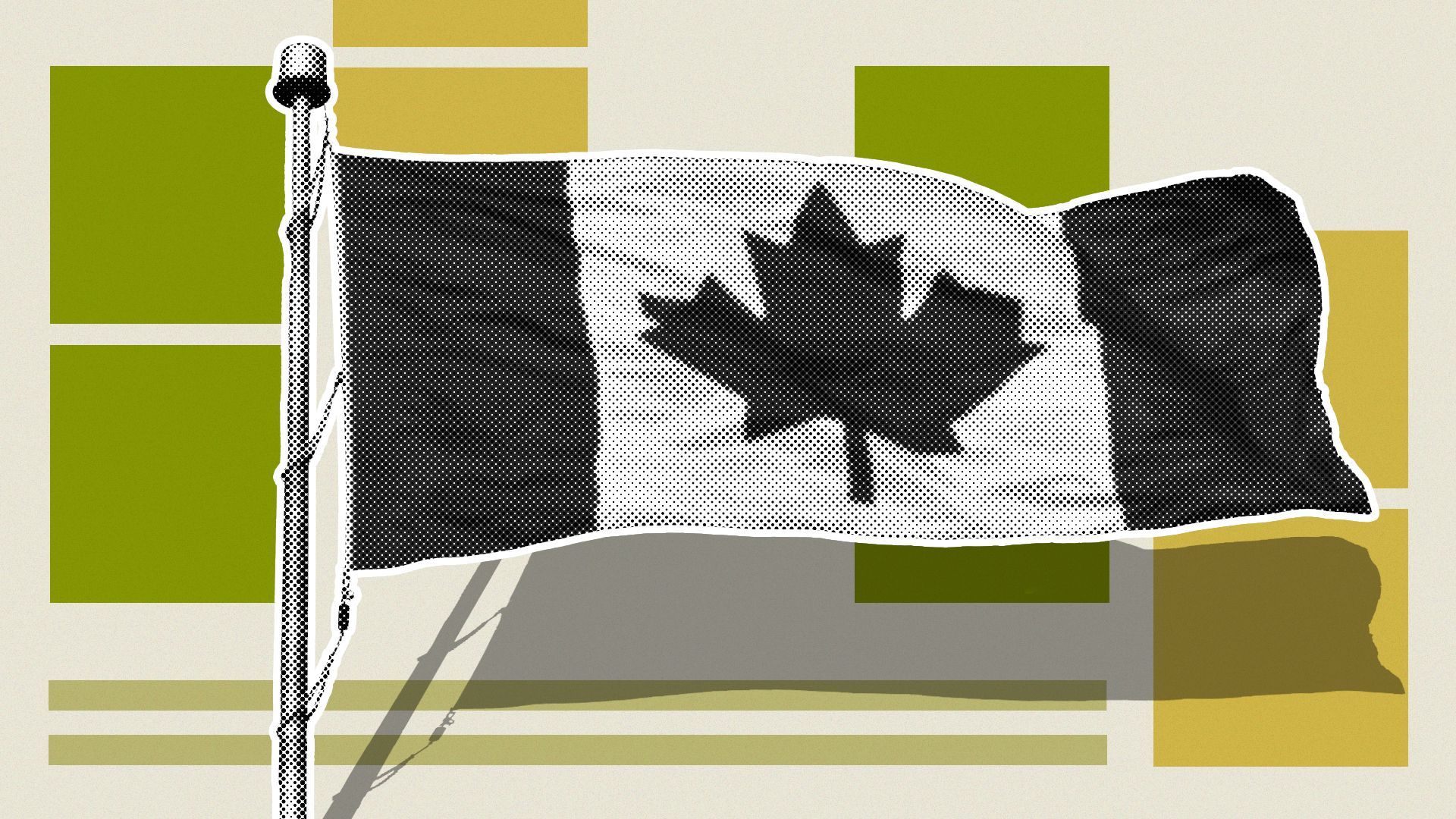 In a fancy Toronto hotel on Wednesday, Canadian investor John Ruffolo introduced me to Martin Basiri, a young immigrant and entrepreneur who just raised $40 million in seed funding for his second startup. In 2021, his first one became one of the country's 21 "unicorns."
Why it matters: Canada may have famous tech companies like Blackberry and Shopify, but its startup and venture capital industry remains relatively small, fragmented and timid.
While he'd be a common occurrence in Silicon Valley, Basiri is a rare successful serial entrepreneur in Canada.
Zooming in: I spent the week picking the brains of various Canadian VCs about the state of their industry. My takeaways:
Fragmentation: Canada's startup hubs tend to keep to themselves. Even English-speaking markets like Toronto and Vancouver aren't as integrated as they could be, investors admit.
Small and young: Modern American VC goes back several decades, but Canada's was born in the 21st century (at least according to investors I spoke with). Even its most established firms like Inovia Capital and Real Ventures are less than 20 years old, and not immune to challenges.
Government LPs: Various government entities invest in Canadian venture funds, and while they can help emerging managers get off the ground, the benefit-detriment ratio remains unclear. Notably, these investment programs tend to be aimed at economic development, and thus come with mandates that the funds invest locally (or at least have a partner based in a particular location).
U.S. inspiration: Especially in the English-speaking startup hubs, there's a clear desire to emulate at least some parts of the American VC industry. A number of investors have spent part of their careers as investors or startup founders in Silicon Valley, and now try to run their firms in many of the same ways — including seeking out nongovernment capital, and advising entrepreneurs to travel to California and New York for fundraising and networking.
Between the lines: Canada's proximity to the U.S. is both a benefit and a detriment.
Top Canadian startups can easily hop on a plane to fundraise from American investors, while Canadian VCs can do the same to invest in American startups — instead of being limited to their country's market.
But it does also create more competition for Canadian VCs. And Canadian startups may have a harder time getting the attention of U.S. investors, who are already inundated with local companies clamoring for their capital.
The bottom line: Many believe their country's venture industry needs to get more ambitious and up its game.
Go deeper