Aspen postcard: A Gonzo dispatch from the near future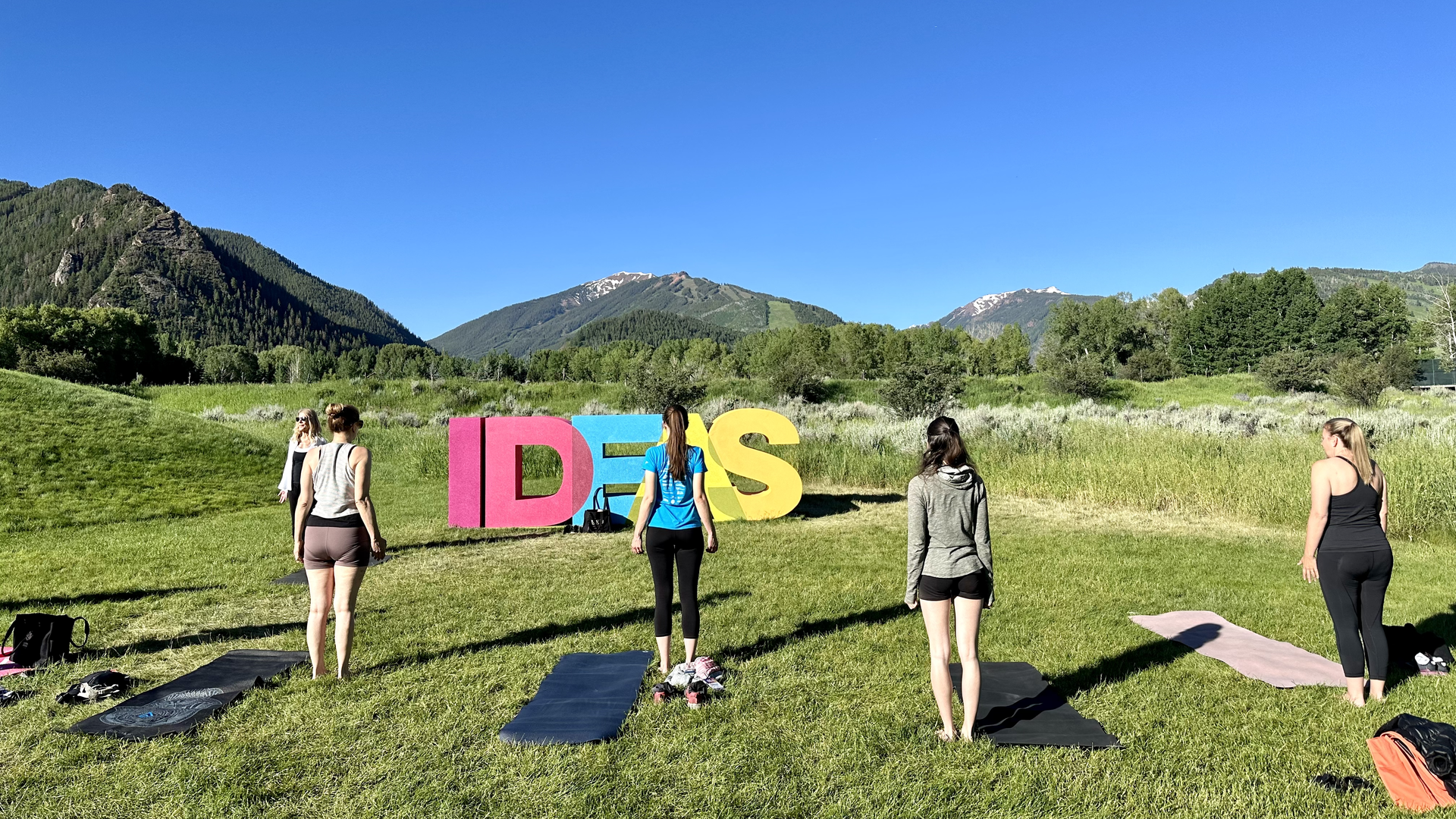 Imagine this: Democracy is decimated, eaten by locusts of misinformation created by artificial intelligence. Robots didn't simply take our jobs; they conquered our minds. And the wealthiest made money on it all.
Why it matters: Experts at this year's Aspen Ideas Festival saw that scenario not as apocalyptic fiction, but rather a thoroughly possible, maybe even probable future.
State of play: The annual week-long festival brings together world's smartest minds to discuss the most intractable problems — the rich and famous with disruptors trying to overthrow the rich and famous.
It sets the zeitgeist for American cultural thought with its deep reflections and contradictions.
What they're saying: Artificial intelligence may allow us to talk to animals, but it will lead to a post-fact 2024 campaign.
We need to democratize wealth — or maybe economic inequality is "a myth."
Attendees carried designer bags with the slogan "help feed the children of the world" and attended a discussion on nutrition inequality while sipping "ultra premium, cold pressed juice" flown in from Los Angeles.
Between the lines: The event on a riverside mountain campus, where the buildings and even the urinals are sponsored by a wealthy donors, features no shortage of star power.
Actress Emma Watson turned celebrated PhDs into gapers as she visited the Zen Den showing live cameras of animals in the wild.
Trillion-dollar money manager Larry Fink stuck his foot in his mouth, while Uber CEO Dara Khosrowshahi appeared as a prophet.
Of note: This year featured an entire track on happiness, where the speakers discussed how to channel ancient spirituality to overcome the present day perils.
You even could ride an exercise bike that spins a blender to make your own Danone smoothie, feeling like you're saving the world and being healthy at the same time.
💭 John's thought bubble: In the end, the event is simultaneously terrifying and edifying, a smoothie of cynicism and optimism that makes you return next — and I can't wait to see what's on the menu next year.
Editor's note: This story has been corrected to delete an incorrect reference to Jeff Bezos appearing on the sidelines of the Aspen festival. Organizers say he did not.
Go deeper