Medical schools eye workarounds after SCOTUS affirmative action ruling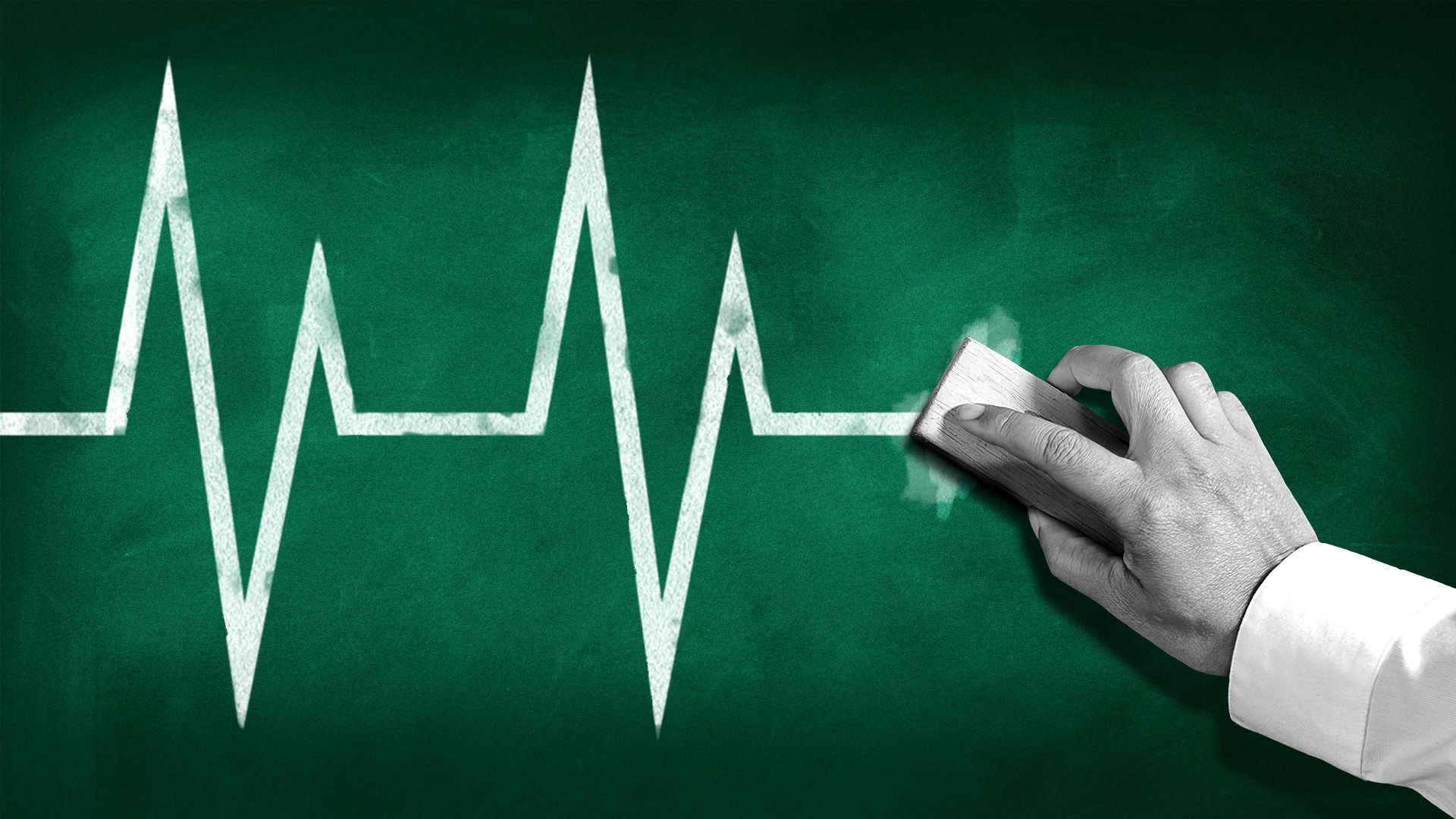 While the Supreme Court's ruling to block the use of affirmative action in college admissions is being criticized for the way it could stymie efforts to diversify the medical workforce, experts tell Axios there are still a number of options medical schools can pursue.
Why it matters: A body of research has shown outcomes for patients of color improve when they are seen by doctors of the same race.
But representation in U.S. medical schools is far from reflective of the broader population.
For example, about 5% of doctors in America are Black, compared to 12% of the general population. About 6% of doctors in the U.S. are Hispanic while making up about 19% of the general population.
The big picture: Officials from the Association of American Medical Colleges said they "are deeply disappointed" with the 6-3 ruling and concerned it will exacerbate existing health inequities and worsen doctor shortages in underserved communities.
Yes, but: "One of the dangers is we see this case as more restrictive than it is," Dayna Matthew, dean of the George Washington University Law School who specializes in health care law, told Axios.
The court was very specific that colleges couldn't just reword essay questions in a way that skirts the intent of the ruling. Yet, she said: "It is possible to adjust to this new law and continue to serve the absolutely critical goal of a diverse workforce."
The ruling concludes that diversity is no longer a compelling interest under the Equal Protection Clause, meaning schools can no longer consider race in admissions.
But medical schools could still consider criteria such as the economic status and education level of applicants' parents, whether or not they were raised by a single parent or attended public schools in certain major cities.
"There are other ways you might say are proxies for race and ethnicity you can use to the maximum," said Joseph Flaherty, president of Western Atlantic University School of Medicine.
State of play: California — which saw affirmative action banned by Proposal 209 in 1996 — offered a test case for how schools may navigate this new terrain.
Medical schools almost immediately saw a precipitous drop in their total numbers of Black and Hispanic students after Prop 209 took effect, Matthew said. "Then came the innovation, the persistence of law-abiding California schools," she said.
For example, they made strategic investments in training programs for students who committed to serving the underserved, and invested in mentoring programs for students from disadvantaged backgrounds, she said.
It took years, but by 2009, medical school enrollment among Black and Hispanic students rebounded across the state, she said.
Zoom in: UC Davis, in particular, has served as an example where a diverse student body can be achieved without race-conscious admissions. Nearly half of the current student body coming from Black, Hispanic or Indigenous populations, STAT reported.
"We look for attributes or experiences or commitment to work in areas that are likely to serve society's needs," Mark Henderson, who runs the admissions process for the UC Davis Med School, told NPR recently.
"For instance, 20-25% of Americans live in rural areas, yet only about 5% of the graduates of medical schools eventually practice in such areas," he said. "We've created a number of what I call pathway programs that are focused on workforce needs — such as rural health, primary care, care of tribal and indigenous communities — where they can have experiences to build their skills."
Between the lines: That is what is known as following a "holistic review" model when considering applications, said Erica Johnson, who works in graduate medical education and is a physician at Johns Hopkins Bayview Medical Center in Baltimore.
"It pushes all of us to move in a direction that these selection decisions have steadily been heading in any way," Johnson said. "One of the key features is identifying key experiences and attributes that are relevant to the training experience."
"We have to try harder and try in different ways. Our motivation toward ensuring we have a workforce that is representative of the patients we take care of cannot change," Johnson said.
Editor's note: This story has been updated to correct the name of the Association of American Medical Colleges.
Go deeper