Affirmative action's end spells more isolation for students of color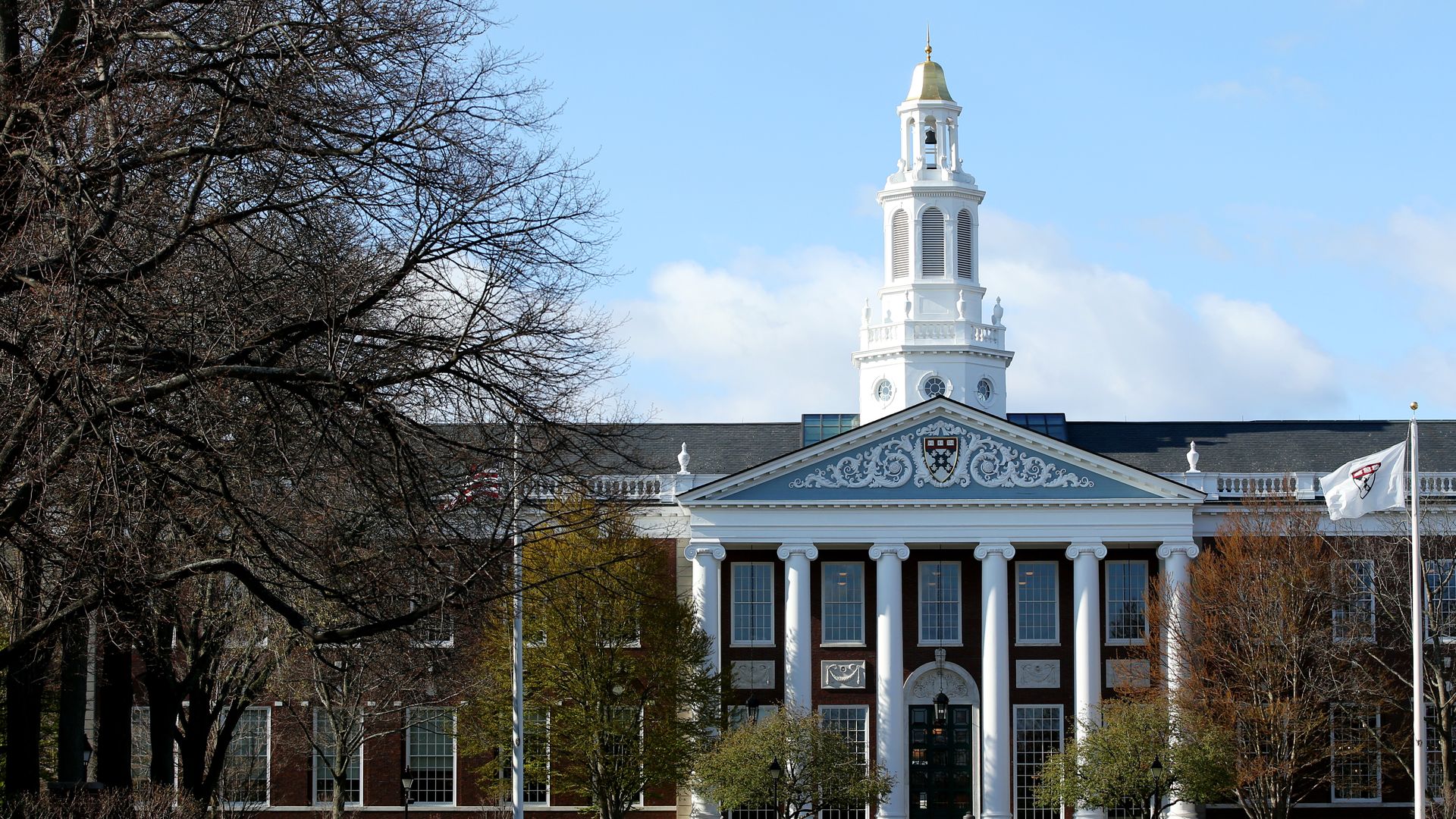 The Supreme Court's decision to strike down the use of affirmative action will likely have ripple effects on the abilities of students of color to build robust communities that enable a feeling of belonging on college campuses.
Driving the news: In their ruling Thursday, the conservative-majority Supreme Court said schools may not explicitly consider applicants' race when deciding admissions, a policy that is expected to widely impact the representation of students of color on college campuses.
"There's no doubt that this will be a setback, a significant setback" to the gains students of color have made in higher education institutions over the past few decades, Donald Harris, Associate Dean for Academic Affairs and Equity, Diversity, and Inclusion Liaison at Temple University's Beasley School of Law, told Axios.
State of play: Nine states had already banned affirmative action in universities ahead of the Supreme Court ruling.
Schools that had done so saw "pretty precipitous drops" in Black, Latino, and Indigenous enrollment at their campuses, and it's likely that a similar effect could now be seen across the country, said Julie Park, an associate professor of education at the University of Maryland.
Schools can still make space for race in their academic curriculums and student spaces in the absence of affirmative action, Park noted, pointing to disciplines like African American Studies and themed student residence initiatives at the University of California campuses.
Yes, but: It becomes increasingly difficult for students of color to create and sustain community spaces as their numbers on campus dwindle, Park said.
While students of color can still form affinity groups like Black student unions, those organizations will be smaller and wield less influence, making less of an impact on campus, Harris told Axios.
"The elimination of race-conscious admissions is an erasure of our stories, contributions, and selves," Harvard's Black Students Association said in a statement Thursday.
The big picture: Fewer students of color being admitted to colleges will leave those still on campus feeling more isolated, stigmatized, and less supported, and that alters how enriching the campus experience can be, Harris said.
"If you don't feel as if you belong, then you're not going to get the full benefits of school, because you're not going to participate in the same way you would, you're not going to be able to be yourself," he added.
Being part of a very small group on campus can engender "feelings of tokenism, and the need to speak for and represent your entire race, as opposed to being able to feel like you can express yourself as an individual," Sarah Hinger, senior staff attorney with the ACLU Racial Justice Program, told Axios.
The loss of diversity will also have a broader impact, leading to the "loss of unique perspectives, enriched voices, and cultures that contribute to our institutions' collective growth and understanding," the University of North Carolina's Black Student Movement said in a statement.
What to watch: There are ways schools can alter their admissions processes to counteract the loss of diversity that often accompanies banning affirmative action, Park said.
That can mean taking a holistic approach to assessing students' applications, deemphasizing the importance of standardized tests, and giving heavier weight to socio-economic status, according to Park.
It could also mean reassessing policies that heavily favor wealthy, white applicants, such as early decision policies and legacy admissions, she added.
Rashad Robinson, president of the racial justice organization Color of Change, told Axios that the group is calling on college campuses to release the policies they plan to implement to "ensure that they are not returning to a privilege-based admissions process."
While Thursday's ruling will likely have a "chilling effect" on young people of color, Robinson said he believed the decision would spur students to act, "demanding their campuses deal with diversity."
But, but, but: These alternate solutions might help diversity, but "there is nothing that can really replicate considering race," Harris noted.
"There's still structural impediments, there's still lingering discrimination, such that if we only focus on socio-economic status or diversity is just not going to be adequate."
Go deeper