Decentralized finance pioneers announce a mutual fund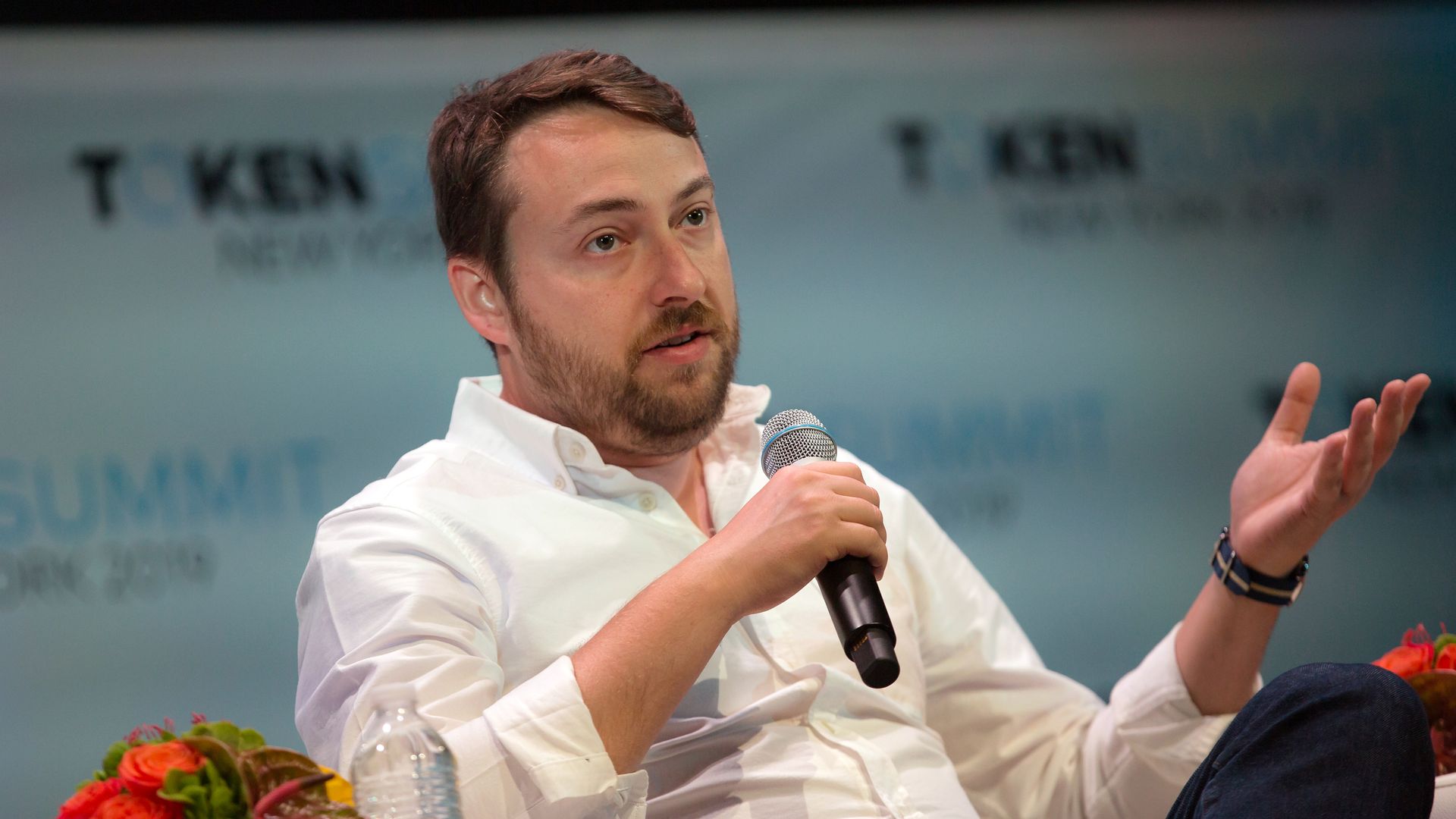 Robert Leshner, the creator of decentralized finance's standard-bearing lending application, Compound, has moved on from the startup to launch a very boring mutual fund.
Very boring, that is, with a hint of blockchain.
Why it matters: If his new product is approved, it would give the crypto rich and blockchain native funds a way to access the strong returns on government debt right now without changing their approach to portfolio management.
Details: Leshner, and other former colleagues from Compound Labs, have filed to launch Superstate Trust, which would steward a new mutual fund — pending regulatory approval — called the Superstate Short-Term Government Bond Fund.
Superstate has raised $4 million in seed money from leading investors in decentralized finance, or DeFi, including ParaFi Capital, 1kx, Cumberland Ventures and Distributed Global, and has filed a prospectus for the bond fund with the U.S. Securities and Exchange Commission.
In the weeds: The fund would buy short-term government debt and allow users to track that debt as a token on different blockchains, starting with Ethereum.
Leshner tells Axios that this initial version of the product won't have any of the typical bells and whistles of DeFi. All it will be good for is holding a share in the fund.
Every person who does hold it will have to be whitelisted — approved to own the asset — and Superstate isn't going to whitelist smart contracts, like Uniswap or Compound, so it won't be useable by such applications.
Shares can be held on chain but they also can just be held in a brokerage fund, like any other mutual fund.
What they're saying: "The benefit is that if you're a crypto native firm that only deals with crypto native infrastructure, you'll be able to hold this alongside your other investments," Leshner tells Axios.
Customers will get access to yields on U.S. debt (which are solidly beating yields in DeFi right now).
What we're watching: Boring is kind of the point of the first fund, but if it's approved — and government regulators become comfortable with this approach, one could imagine that the future could open new use cases for real-world assets tracked on a blockchain in a regulated instrument.
It could be particularly potent if one day there are regulated exchanges trading multiple blockchain assets.
Catch up fast: The team behind Superstate is basically looking to give DeFi investors an easy way to get access to real-world yield. Previously, it had been running Compound Treasury, a bid to give normal investors access to DeFi yields.
Compound Labs has continued under new leadership, but it wound down the Treasury product with this team's departure.
"The market for Treasury basically changed following the implosion of Celsius and Genesis and FTX," Leshner said.
Where it stands: Superstate is waiting for a green light, which might not come. If it does, it's likely to take several months.
Go deeper