Anduril makes major move into missiles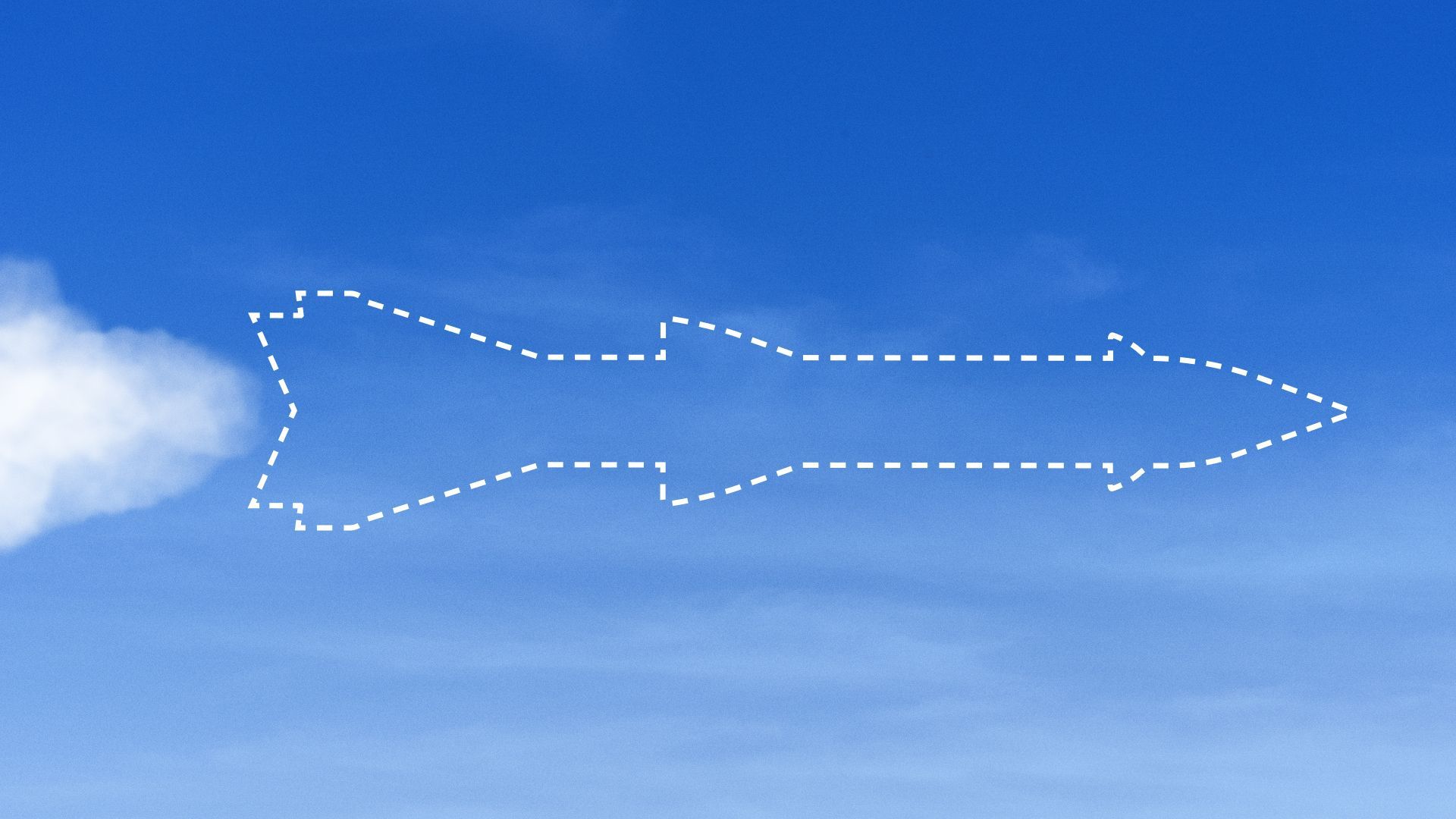 When the U.S. began shipping missiles to Ukraine last year, the defense community believed new supply could be spun up with relative ease. But that faith was misplaced, leading to missile stockpile shortages and an unexpected merger.
Why it matters: What's now a supply chain glitch could become a national security nightmare were the U.S. to be drawn into a larger war, in Ukraine or somewhere else.
Driving the news: Anduril, the defense-tech "unicorn" formed in 2017 by Oculus founder Palmer Luckey, recently acquired Adranos, a Mississippi-based maker of solid rocket motors.
Solid rocket motors are to missiles what engines are to cars.
Following years of defense sector consolidation, almost all U.S. manufacturing of solid rocket motors is done by just two companies: Northrop Grumman and Aerojet Rocketdyne (which itself is in the process of merging with fellow defense contractor L3Harris).
But output hasn't kept up with demand, which was the opportunity Anduril spotted.
What they're saying: "The problems that the war in Ukraine has surfaced have been evident and festering for a long time," Chris Brose, Anduril's chief strategy officer and former national security advisor to the late John McCain, tells Axios. "It's something that the U.S. and allied governments need to rectify urgently."
He adds that Anduril went looking for upstart solid rocket motor manufacturers, and that it bet on Adranos because of its development of a novel propellant that increases missile range and the fact that it already has a facility "ready to generate large-scale production with an infusion of investment."
The bottom line: Anduril is still a long way from becoming a prime defense contractor, but its expansion into weaponry could put pressure on legacy players to innovate.
Anduril to date has mostly focused on technologies like AI-enabled border surveillance.
It's raised $2.3 billion from venture capital firms like Founders Fund, Andreessen Horowitz and General Catalyst, most recently at an $8.5 billion valuation. For context, L3Harris is paying $4.7 billion for Aerojet Rocketdyne, while Northrup Grumman has a $68 billion market cap.
Brose declined to disclose how much Anduril paid for Adranos.
Go deeper