Supreme Court rejects sweeping conservative bid to control elections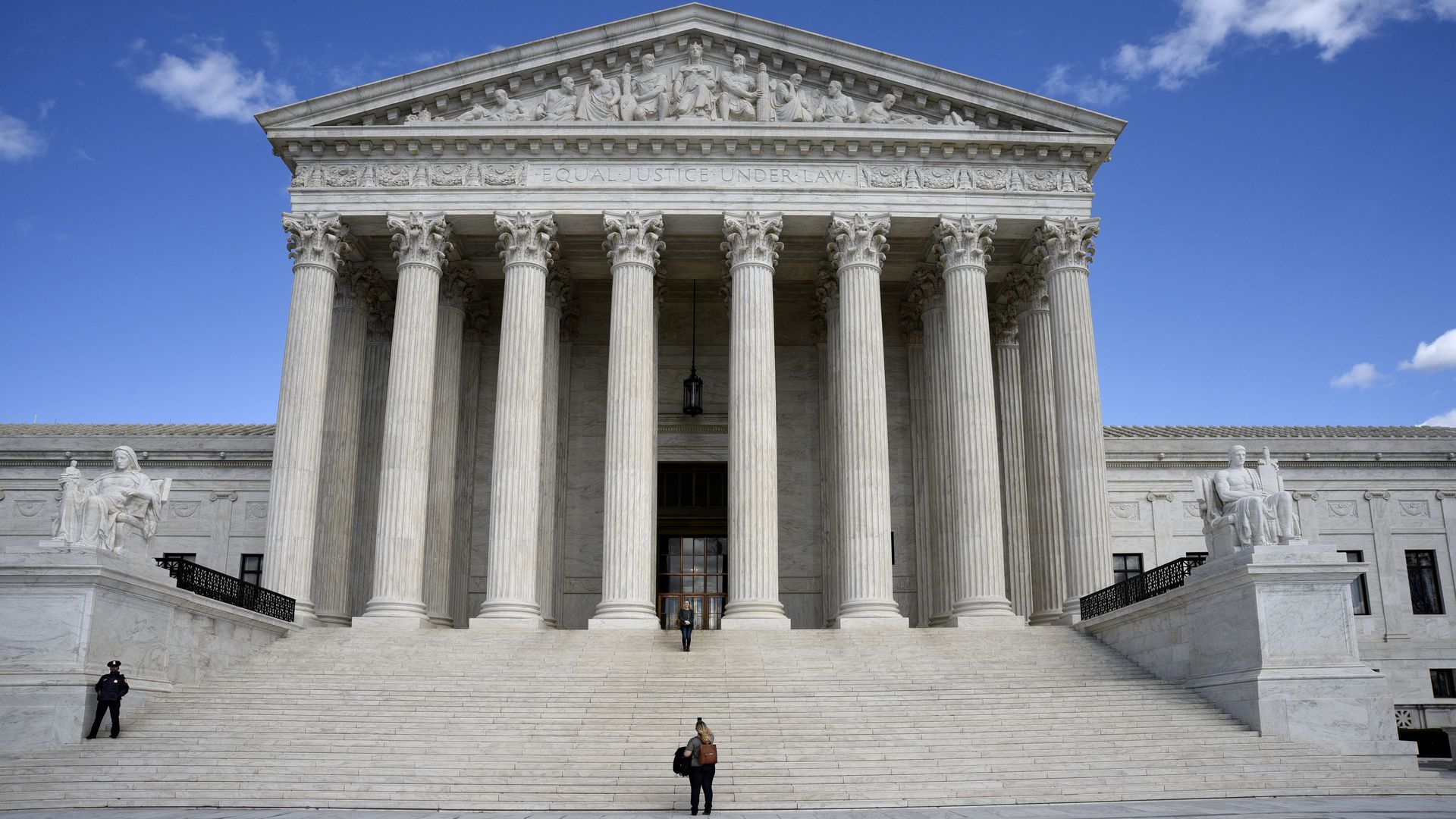 The Supreme Court on Tuesday rejected one of Republicans' most audacious attempts to control elections.
The big picture: In a 6-3 decision, the justices said states' election laws can be challenged in court — a rebuke to a burgeoning conservative movement that has sought to block the courts from hearing such cases.
Context: A group of North Carolina GOP lawmakers had asked the court to embrace a sweeping legal theory called the independent state legislature doctrine.
The theory holds that state legislatures have total control over their state's election rules, including the procedures that govern presidential elections.
Even if a state legislature does something that would violate the state's constitution, proponents of the independent state legislature theory argue, the courts have no ability to stop them.
The Supreme Court rejected that argument in one of the highest profile cases of its term: Moore v. Harper.
The Constitution "does not insulate state legislatures from the ordinary exercise of state judicial review," Chief Justice John Roberts wrote for the court's majority.
How it works: This case concerned gerrymandering in North Carolina. The state's Supreme Court ruled that new congressional and state legislative maps were "unconstitutional beyond a reasonable doubt."
Legislators argued in response that the court had no right to review their congressional maps.
The same argument could also have prevented state courts from reviewing any other changes to election procedures, or even extending an Election Day deadline.
Go deeper