Lilly results add to buzz around weight loss drugs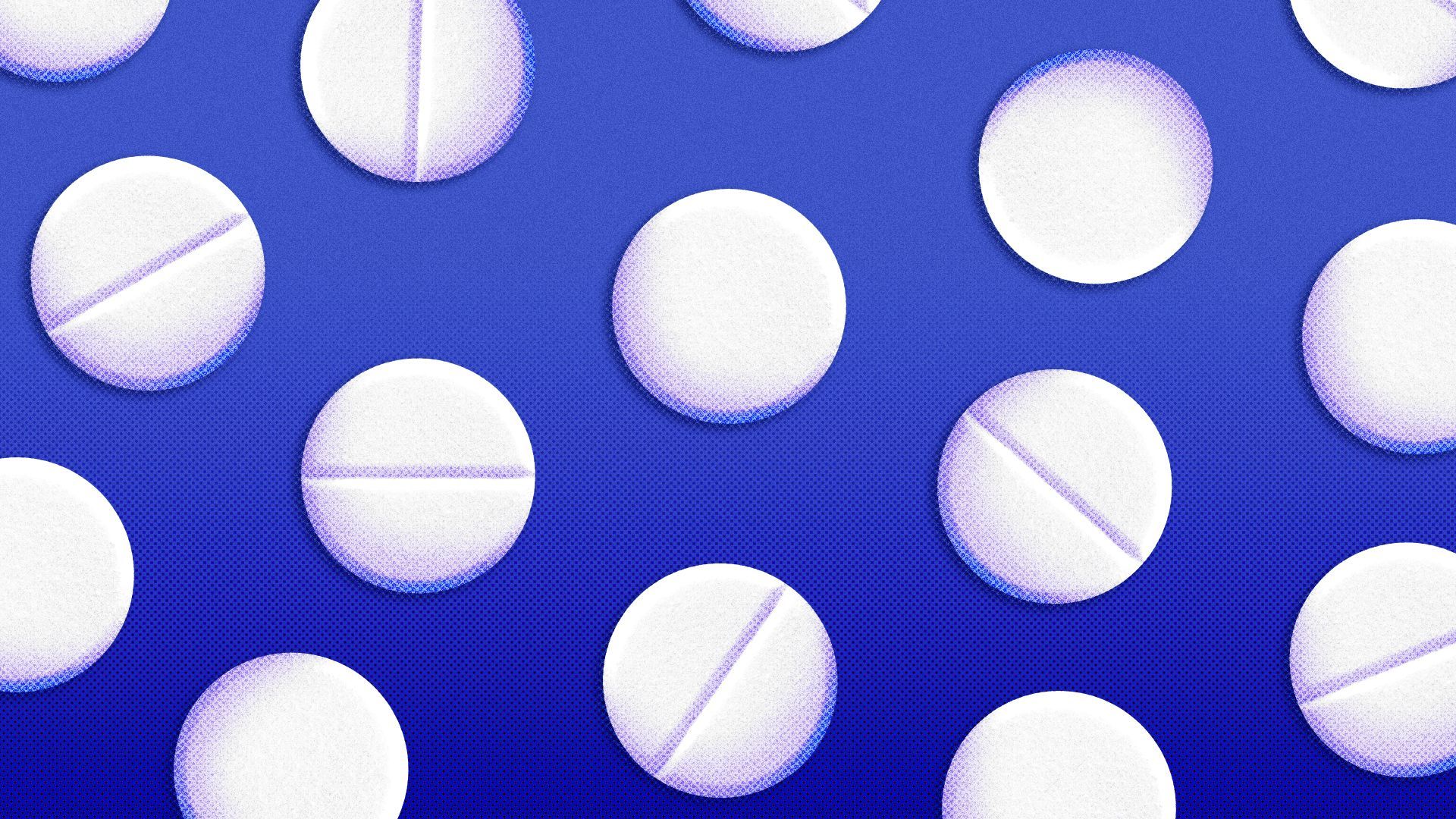 Eli Lilly on Monday said its experimental weight loss drug retatrutide helped people lose as much as 24% of their weight over 48 weeks — the biggest reduction reported to date in clinical trials of obesity treatments.
Why it matters: The results from the Phase 2 trials are adding to the buzz surrounding so-called GLP-1 treatments that act like hormones to cut individuals' food intake and are expected to become a $30 billion market by 2030.
Lilly said the retatrutide results translated to an average absolute weight reduction of about 58 pounds over 11 months of the study and noted participants' weight loss hadn't plateaued at the end of the study.
Yes, but: Because they are injectable, these treatments are harder for doctors to prescribe and patients to adhere to. The prospect of some of the drugs soon being available in pill form has investors clamoring, the Wall Street Journal reports.
"Oral treatments are going to equip the industry with the ability to approach a broader healthcare population," Chris Shibutani, a pharmaceuticals analyst at Goldman Sachs, told the Journal.
Go deeper: Over the weekend, Novo Nordisk — the maker of weight loss drugs Ozempic and Wegovy — reported an experimental obesity pill led to a median 15% weight loss over 68 weeks.
Lilly also reported a late-stage trial for an investigational pill helped patients lose about 15% of their body weight after 36 weeks, CNN reports.
Pfizer saw its share price drop Monday as it announced plans to scrap one of its weight loss pills under investigation due to safety concerns, but still has another contender in the pipeline, the Washington Post reports.
The intrigue: The emerging anti-obesity drug market is already having downstream effects. In its annual Impact of Change Forecast, analysts at Sg2, a Vizient company, estimate a 4% drop in bariatric surgeries over the next decade because of the anti-obesity drugs.
What they're saying: "While the oral form of semaglutide is great news for patients ... there are significant headwinds for these medications having a broad effect on obesity rates in the United States," Angela Fitch, president of the Obesity Medicine Association and chief medical officer of hybrid care provider Knownwell told Axios in an email, pointing to poor insurance coverage and poor care management by physicians.
Go deeper