Microsoft, FTC square off in Activision trial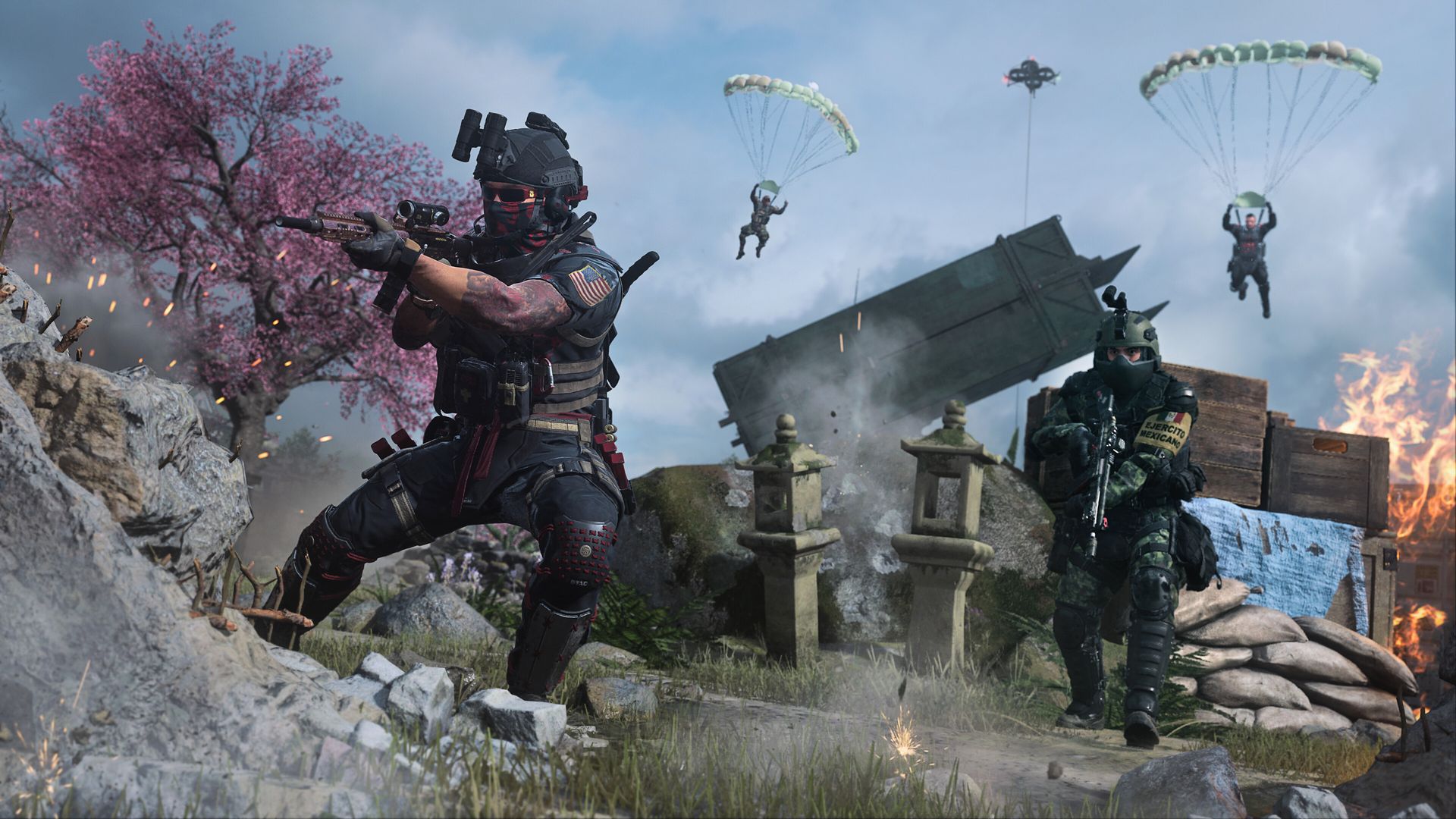 Sony PlayStation boss Jim Ryan privately didn't think Microsoft was trying to take Call of Duty exclusive when it bid for Activision Blizzard, a Microsoft lawyer said in federal court Thursday.
Driving the news: The private email to former Sony Computer Entertainment Europe president Chris Deering was quoted during Microsoft's opening statement as part of hearings over the Federal Trade Commission's attempt to secure a preliminary injunction against the deal and ultimately block it.
Why it matters: Ryan and the PlayStation team have been the chief antagonists against Microsoft's $69 billion bid for Call of Duty publisher Activision Blizzard, citing concerns over Microsoft pulling COD from PlayStation.
Details: "It is not an exclusivity play at all," Ryan wrote to Deering after the deal was announced. "They're thinking bigger than that."
"I'm pretty sure we will continue to see CoD on PlayStation for many years to come," he said. "We'll be okay. We'll be more than okay."
Ryan has been called as a witness to the trial but so far has only committed to appearing via a pre-recorded deposition.
The first witness called by the FTC was Microsoft game studio chief Matt Booty, who was grilled over decisions over game exclusivity.
Booty was queried about emails he wrote in 2019 and 2021 (some covered by Axios on Tuesday) in regards to Microsoft's exclusivity strategy. In one he said there was "no f'ing way" that Microsoft should bring its games to competing services.
He later said he was frustrated at the time with Nvidia's handling of Microsoft's games on its GeForce Now service and that Microsoft's strategy since then has changed.
Another Xbox executive, Sarah Bond, testified about what Microsoft has said are upsides to the deal, spreading Activision Blizzard's games to more consoles and services.
Bond highlighted 10-year commitments Microsoft has made to bring games from the publisher to Nintendo and Nvidia GeForce now, among other parties.
Microsoft argues that the benefits of the merger, including bringing Activision to markets it has avoided, outweigh any risks to competition.
The FTC says the agreements have "loopholes."
The big picture: The FTC raised the issue of Microsoft and double standards, arguing that it has tried to keep games in its portfolio off of competing platforms, including titles from ZeniMax, the publisher it bought in 2021.
An FTC lawyer questioned Bethesda publishing chief Pete Hines, who confirmed that a planned Indiana Jones game, first slated for multiple consoles, was switched to Xbox-only after the acquisition. Pressed by the judge as to why, Hines said the decision was based on hitting a licensing deadline, and "reducing risk" around making sure development of the game went well.
Microsoft has argued that it considers most games on a case-by-case basis but is not incentivized to take Call of Duty exclusive.
The FTC says Microsoft can afford to take a loss to harm its competitors.
Between the lines: Court filings in the case have trickled out other revelations, including Microsoft's acknowledgment that most of its cloud gaming subscribers use that service on their own Xbox systems to try a game before downloading and not to play games remotely (as marketed).
The bottom line: Even if the FTC's questioning Thursday persuades the court that Microsoft can't be trusted to keep Call of Duty on competing platforms, the regulator still has to prove that that would be unfairly harmful to competitors on consoles and cloud.
Microsoft has argued that, even without CoD, PlayStation would still have the majority of the market.
Sign up for the Axios Gaming newsletter here.
Go deeper