Florida transgender Medicaid ban unconstitutional, judge rules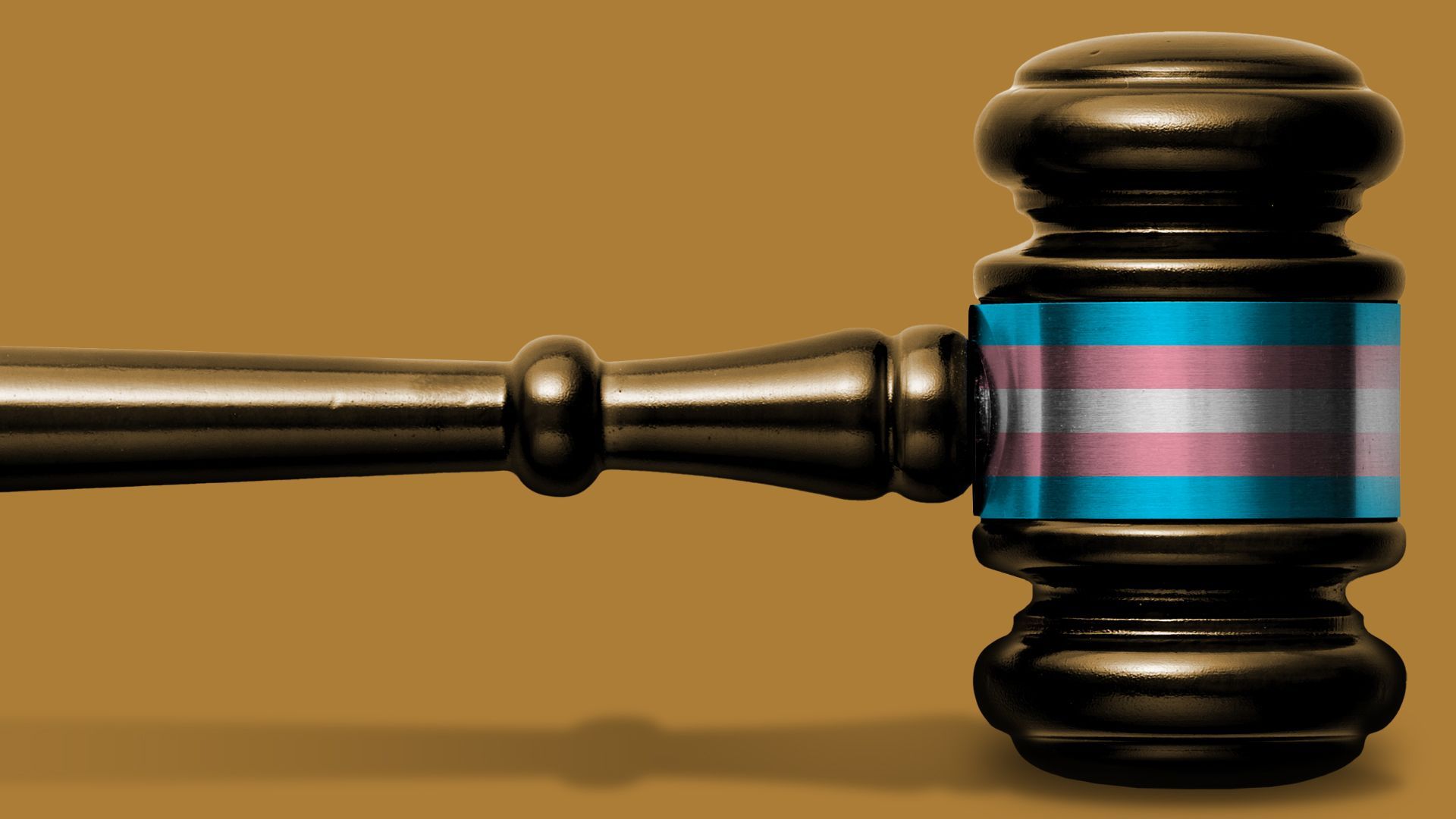 Florida's bans on Medicaid coverage of gender-affirming health care amount to "invidious discrimination" and were politically motivated, a federal judge ruled Wednesday.
Why it matters: U.S. District Judge Robert Hinkle declared the rules are unconstitutional and violate federal law. That means that all transgender Floridians who qualify for Medicaid should now be able to seek coverage of their gender-affirming care, plaintiff's attorney Simone Chriss told Axios.
Hinkle directed the state to resume coverage of hormone therapy and puberty blockers for the two adult and two minor plaintiffs in the case.
For others seeking care, Medicaid coverage decisions will be made on a case-by-case basis, Chriss said, as is the case with all health procedures.
"Trans people are now subjected to the exact same rules as everyone else," said Chriss, of the Florida-based nonprofit law firm Southern Legal Counsel.
State of play: The Agency for Health Care Administration enacted the ban last summer based on an in-house report that questioned the efficacy of the care.
But the process of creating the report turned out to be a "biased effort to justify a predetermined outcome, not a fair analysis of the evidence," Hinkle wrote in his order.
Along with the agency's ban, state lawmakers and Gov. Ron DeSantis passed their own ban which is now enshrined in Florida law. Hinkle's ruling applies to both.
The other side: Representatives for DeSantis and AHCA, which oversees the state's Medicaid program, did not immediately respond to requests for comment Thursday.
What they're saying: "I am extremely relieved and pleased with this decision so I don't have to worry about whether I will be able to get the medical care I need," plaintiff August Dekker, 29, said in a statement.
"Florida's policy effectively denied me the treatment my doctors recommended, because as a low-income Floridian with disabilities, I rely on Medicaid to afford my health care," said Dekker, a transgender man who lives in Spring Hill.
Between the lines: Hinkle went after the state in his 54-page decision, saying the law and AHCA rule were established "for political reasons."
"Gender identity is real," he wrote, echoing an injunction he issued earlier this month partially blocking enforcement of the state's ban on gender-affirming care for trans minors.
Yes, but: Still in place is a bulky informed consent process, part of the recently passed Senate Bill 254, that's creating barriers to care for trans adults. Chriss said she and her legal team are working on formally challenging those provisions.
Zoom out: This is the latest win for transgender people and advocates challenging health care bans around the country.
This week, a federal judge in Arkansas struck down that state's gender-affirming care ban for minors.
And last week, a federal judge in Indiana blocked the state's ban from going into effect as planned on July 1.
Go deeper