Building a training ground in orbit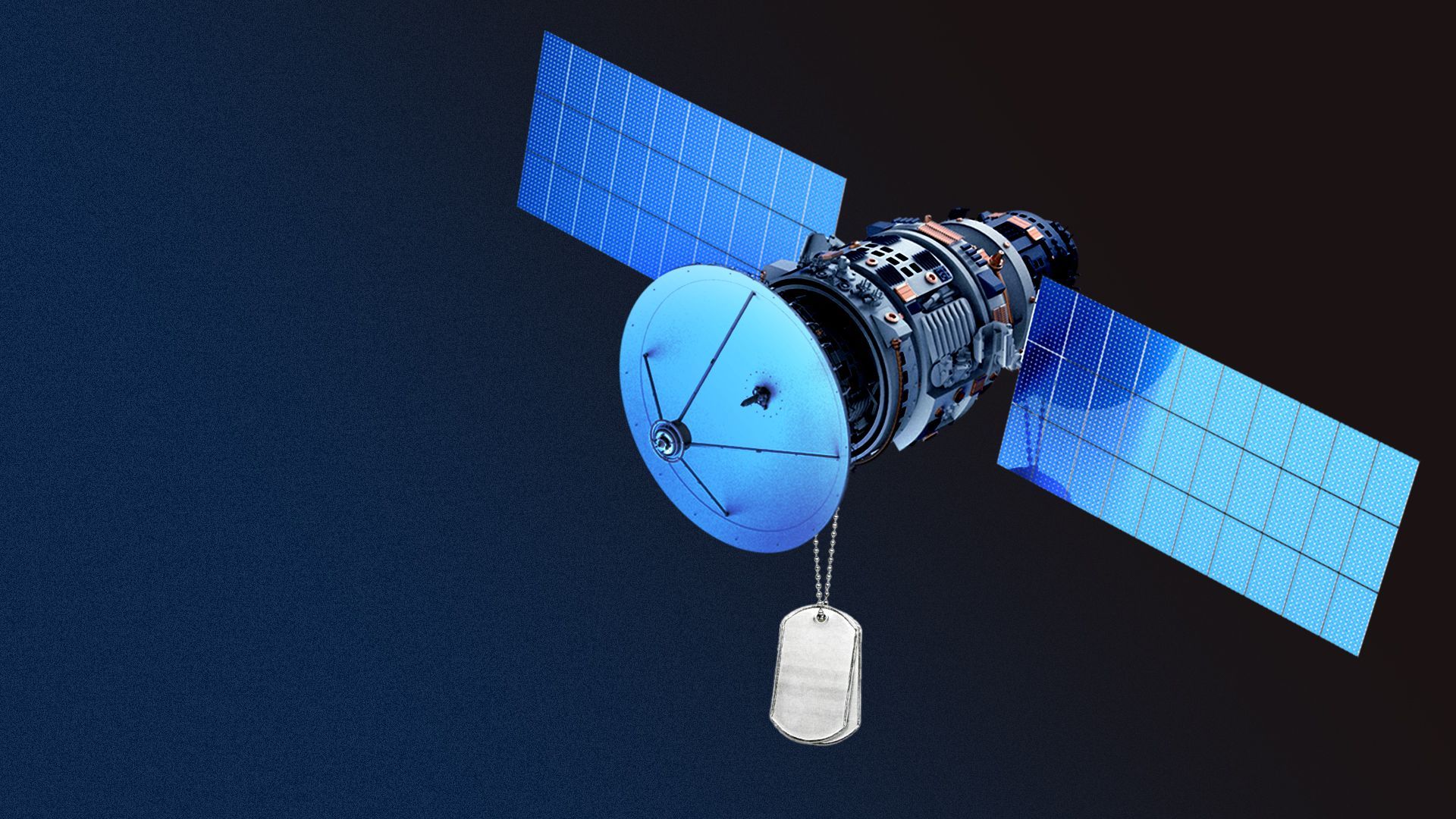 The private space company True Anomaly plans to build a training ground in orbit to help the U.S. military prepare for conflict in space.
Why it matters: Satellites have become a key part of warfighting efforts around the world, and operators need to practice working with them while the stakes are relatively low.
The U.S. military is still a dominant force in orbit, but Russia and China are developing systems that could reportedly interfere with U.S. assets in space.
Militaries use satellites for navigation, situational awareness and communication.
What's happening: True Anomaly is creating digital and on-orbit practice ranges that can be used to train the Space Force in realistic simulations to help prepare them for real-world scenarios.
"The Space Force is just now starting to develop the requirements and the concepts that are necessary to say what the range should look like," True Anomaly CEO Even Rogers tells me. The company plans to offer its practice ranges as a service to the Space Force.
The company is starting off with the digital range, which will simulate threats and train users on operating satellites while allowing for quick playback and debriefing. Rogers says the "vast majority" of that digital infrastructure is built now.
In early 2024, True Anomaly is expected to launch two of its Jackal spacecraft that can help simulate threats in orbit. Those spacecraft are designed for proximity operations to fly relatively close to other satellites and "inspect" them.
Between the lines: Having both digital and on-orbit ranges will help catch problems that may not be spotted with just a simulated range.
"Because of how nascent space operations are, it's very difficult to gain confidence that your modeling and simulation environment has all of the fidelity you need," Rogers said. "You could flesh a system out in a digital environment ... then you get on orbit and you go, 'Wait a second, we just had a major issue.'"
Ranges also serve an important role in the culture of a force, Rogers added.
A range is "where you stand side by side with your fellow operators and your commander, and you attack problems together," Rogers said. "You get defeated, but the defeat doesn't have the consequences that it has in real conflict."
Go deeper