Nintendo promises a Princess Peach game and Mario's return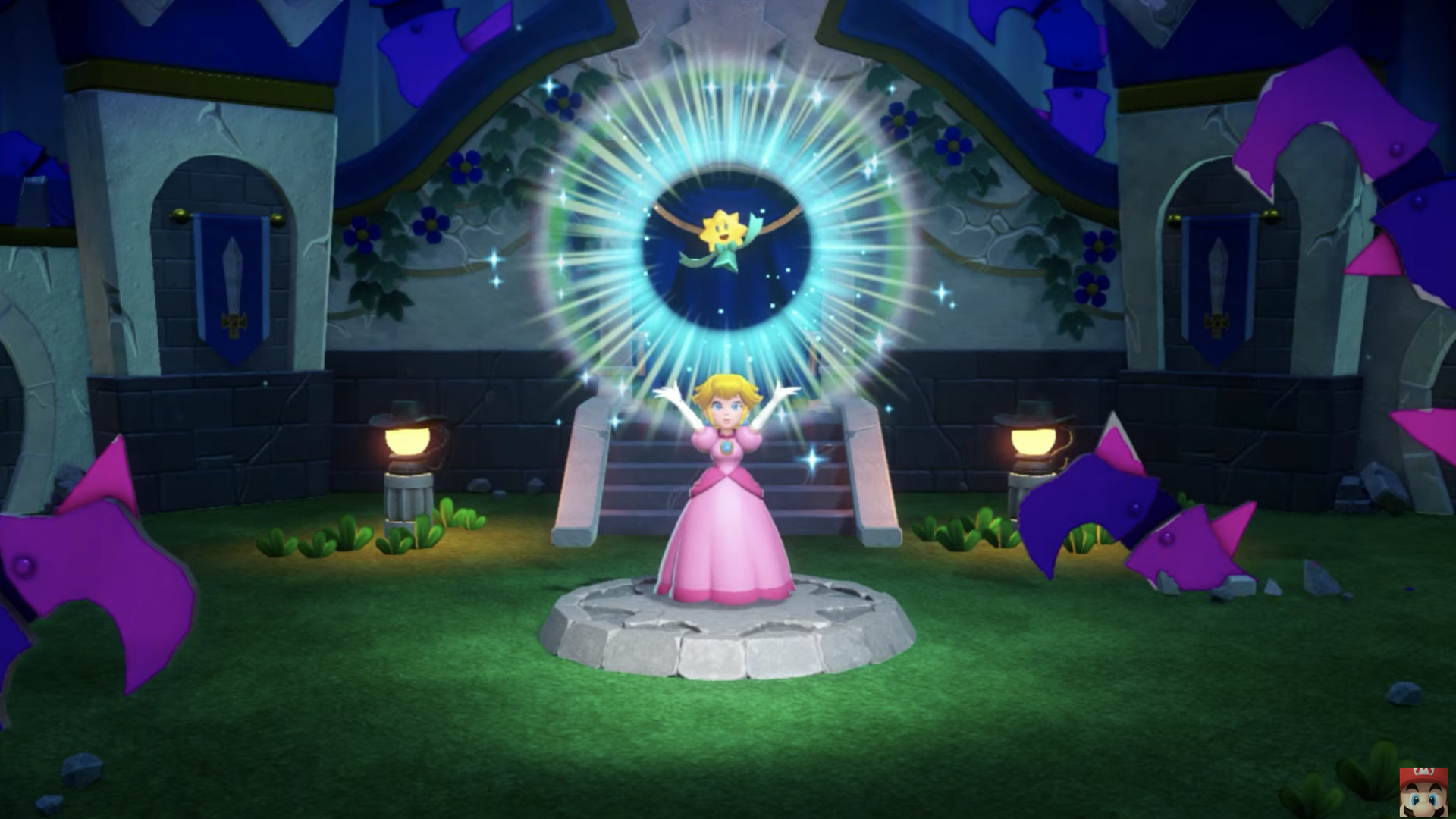 Nintendo will release a Switch game featuring the iconic Princess Peach in 2024, the heroine's first starring role since 2005's Super Princess Peach.
Why it matters: Nintendo has long featured Mario and his brother Luigi in lead gaming roles across an industry that has typically favored male heroes.
Details: Nintendo didn't reveal much of the game nor announce a title or the team making it.
It showed just few seconds of Peach standing on a stage and zapping enemies with magical powers during a 40-minute online showcase of upcoming games.
The Peach adventure was announced in conjunction with a Nov. 17 Switch remake of 1996's classic Super Mario RPG and an enhanced 2024 version of Luigi's Mansion: Dark Moon.
Between the lines: Peach has been an optional playable character in Mario games as far back as 1988's Super Mario Bros. 2.
In SMB2, she was a potent fighter who could jump further than Mario thanks to her buoyant pink gown.
But she's also been relegated to roles that played into tropes about female characters — waiting on Mario to rescue her in some adventures, or, in Super Princess Peach, using mood swings like anger and sadness as super-powers against enemies.
The big picture: Princess Peach's character got a modern makeover in this year's blockbuster Super Mario Bros. Movie.
In the film, Peach (voiced by Anya Taylor-Joy) is a strong leader who trains Mario to fight in the Mushroom Kingdom.
Shigeru Miyamoto, who lead the initial creation of Nintendo's Mario games, told Variety in April that Peach initially was presented in a way to give gamers a goal (to rescue her), but that the company "desires to make her a playable character, make her have her own story, be a more powerful princess, etc."
What's next: Peach and fellow Mario franchise character Daisy will also be playable in the newly announced Super Mario Bros. Wonder, a Mario side-scroller releasing Oct. 20.
Sign up for the Axios Gaming newsletter here.
Go deeper