The Fed grows confident its Goldilocks scenario might come true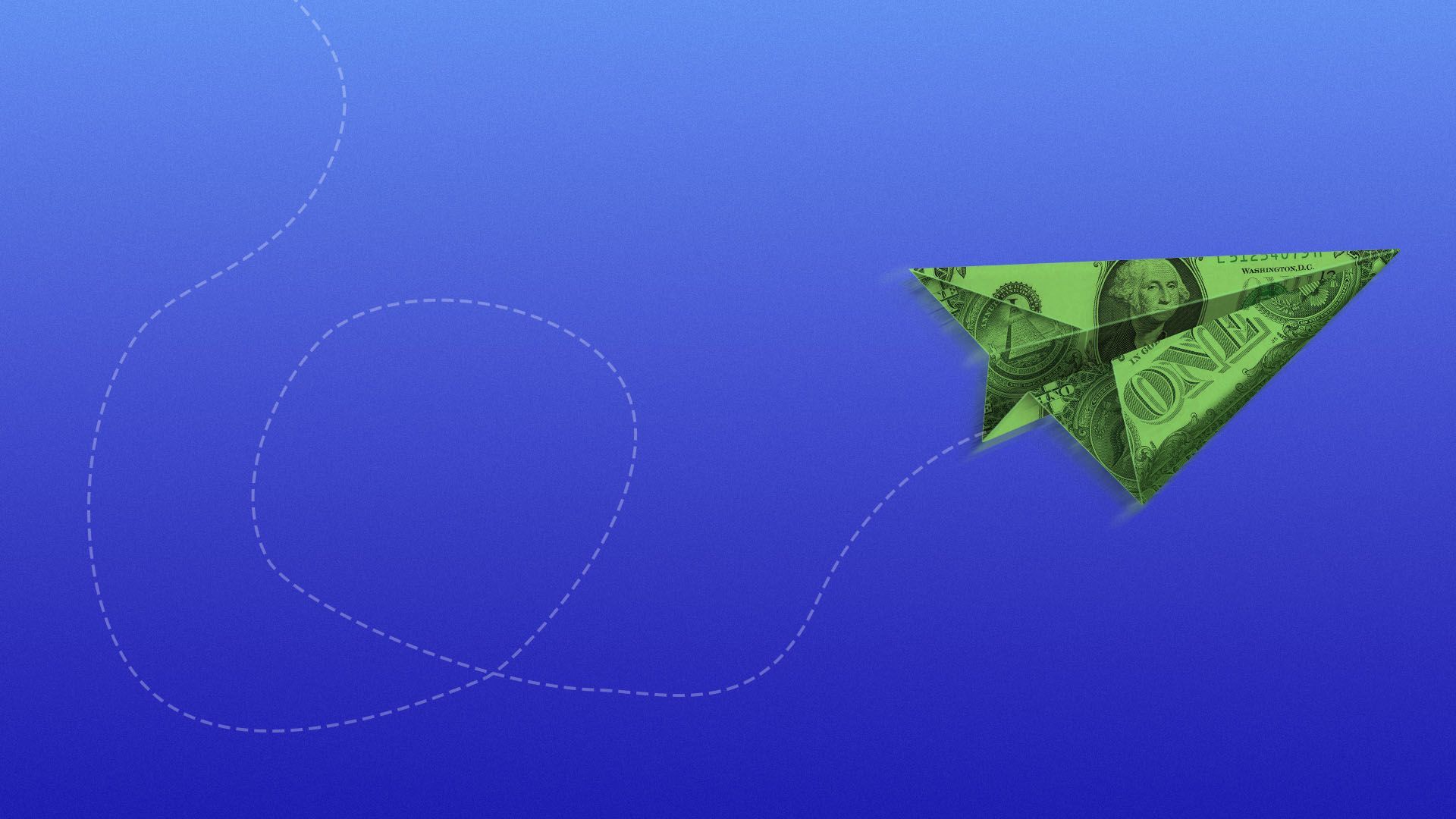 The economy just might be able to avoid the painful slump that Federal Reserve officials warned could be the unfortunate result of their rate-hiking campaign.
Driving the news: That, at least, is the message that comes through via new forecasts from the central bank that projects a smaller rise in joblessness and faster economic growth than it predicted three months ago.
Why it matters: If they're right, the U.S. may not have to sacrifice the economic gains achieved in the pandemic recovery in order for inflation to recede.
Catch up quick: The Fed held off on raising interest rates, but most officials project at least two more increases by December. Wall Street called it a "hawkish skip."
Fed chair Jerome Powell called it a "skip," too, before quickly correcting himself, implying that a rate increase in July is all but a sure thing.
What they're saying: "There is a path to getting inflation back down to 2% without having to see the kind of sharp downturn and large losses of employment that we've seen in so many instances," Powell said in response to a question from Axios at a news conference Wednesday.
"It's possible that a strong labor market that gradually cools could aid that along."
By the numbers: As recently as March, Fed officials expected the unemployment rate would rise to 4.5%, by year-end, a full percentage point higher than its level at the time.
That projection drew ire from lawmakers on both sides of the aisle, and increases of that magnitude have typically been associated with a recession.
New projections show a milder increase in unemployment by the end of 2023: 4.1%, up modestly from the 3.7% rate recorded in May.
That came alongside higher projections for economic growth, for GDP to rise 1% in 2023 — moderate growth that's better than the anemic 0.4% estimated in March.
Where it stands: The Fed has raised interest rates by a stunning amount (5 percentage points) in a very short period of time.
The economy, however, has proved resilient: Jobs growth is strong, wages are growing quickly and consumers continue to spend at a healthy rate.
Powell warned that the full effects of its previous rate hikes "have yet to be felt," since its policy can take a while to flow through the economy. That was the rationale for the Fed taking a break from its campaign of rate hikes yesterday.
The bottom line: There is still a possibility the economy can achieve a soft landing — even with slower-than-expected progress on inflation.
Go deeper