Cancer drug shortages highlight supply chain vulnerabilities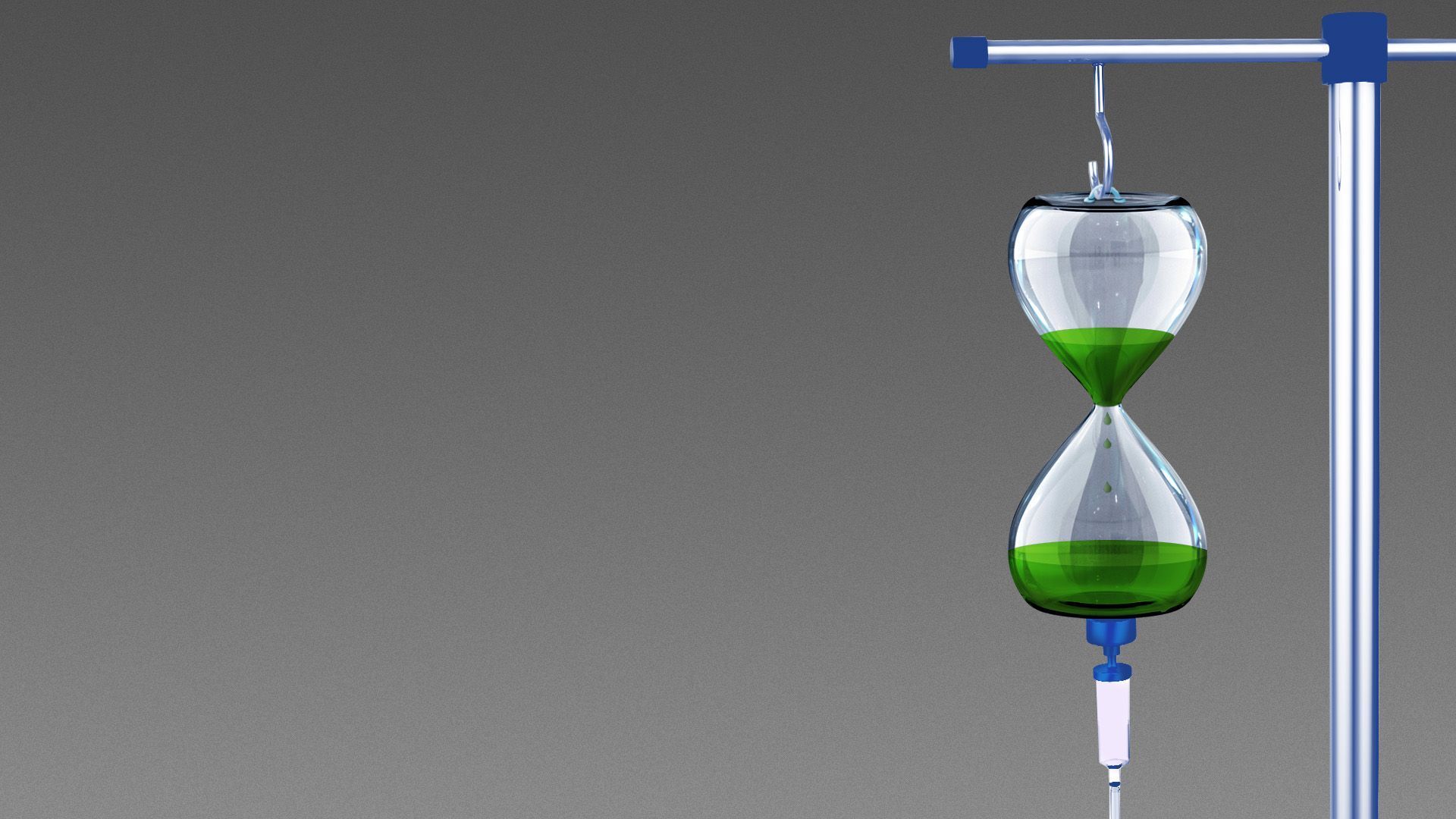 A critical shortage of chemotherapy drugs is fueling calls to fortify the U.S. drug supply chain, which advocacy groups and lawmakers say too often relies on a handful of manufacturers to churn out products in highest demand.
Driving the news: Cancer drugs, including widely used cisplatin and carboplatin, are in such short supply that doctors are rationing care, asking patients to drive long distances for treatment, or turning to alternative treatments with riskier side effects.
The FDA this month temporarily allowed imports of a non-FDA-approved version of cisplatin from a China-based manufacturer, and that shortage is starting to ease in some areas.
But that hasn't eased pressure on clinics that switched patients to other platinum-based treatments used to kill tumor cells that now are running short, creating a kind of pharmaceutical whack-a-mole.
"This is the first time I've ever experienced drug rationing in my career," said Marina Sharifi, medical oncologist at the University of Wisconsin's Carbone Cancer Center.
"What if all the platinum agents are on shortage at the same time?" said Elena Pereira, an oncologist at Northwell Health in New York. "These are life-saving drugs: we can cure patients' cancer with these drugs, but we're less likely to do so without (the) platinum agent family."
Between the lines: Cisplatin, used for breast, ovarian, and colorectal cancers, has been around for decades and like many other front-line cancer treatments has a low unit price that makes it less appealing to manufacturers with a limited number of product lines.
That leaves a handful of manufacturers producing drugs used to treat as many as half a million new cancer patients annually — and a fragile situation in which a single plant shutdown or quality problem can cause a massive ripple effect.
The American Society of Health System Pharmacists reported the cisplatin shortage in January and then carboplatin in March, after a factory in India that makes both drugs halted production after an inspection flagged quality concerns, the AP reported.
What they're saying: "It's unbelievable that we're in a place where cisplatin, which costs $15 a unit, and carboplatin, which costs $23 a unit, are in short supply and we can't deliver them to people even though, in some cases, they're front-line and life-saving," Karen Knudsen, CEO of the American Cancer Society told Axios.
An FDA spokesman said the agency is working to ensure a resilient and safe drug supply chain in the face of the current challenges.
"The agency is fully engaged in cross-government discussions to identify potential policies and provide input on proposals informed by our current authorities, resources and industry knowledge to ensure meaningful solutions," an FDA spokesman told Axios in an email.
"While the FDA cannot directly affect many of the business decisions related to the drug supply chain, the agency has, among other things, encouraged the adoption of advanced manufacturing technologies and mature quality management practices to further these important efforts."
What we're watching: The shortages are fueling a debate in Congress over expanding the FDA's authority so the agency can order a manufacturer to report a sharp increase in demand that could prompt a shortage, or require stockpiling of critical drugs.
House Energy and Commerce lawmakers were sharply divided Tuesday on the question of whether a planned reauthorization of pandemic preparedness legislation should also expand the FDA's authority to regulate the drug supply chain.
California Democratic Rep. Anna Eshoo said that she took her name off the discussion draft after her GOP counterparts declined to include a section in the draft related to FDA's authorities.
"I remain seriously troubled by the fragility of the pharmaceutical supply chain. It's not only compromising our response to future pandemics. As we all know, it's harming Americans now," said Rep. Debbie Dingell (D-Mich.)
Republicans like House Energy and Commerce Committee Chair Cathy McMorris Rodgers of Washington and Idaho Sen. Mike Crapo, ranking member of the Senate Finance Committee, called for an examination of the scope of the drug shortages and potential solutions.
They also asked whether the Inflation Reduction Act, which takes aim at lower drug costs by allowing Medicare negotiation but has been fiercely contested by the drug industry, might contribute to the problem.
The bottom line: The situation shows how profits in the generic drug market can send shocks through the supply chain, experts say.
It's a problem that could get worse as the population ages and more go-to treatments lose patent protection.
"More lifesaving cancer drugs that are on patent now are going to come off and will become generic. The problem could escalate significantly if we don't make a fundamental change to the system," Knudsen said.
Go deeper: Listen to the Axios Today podcast, where host Niala Boodhoo and Tina Reed share what doctors are doing now that these critical cancer drugs are in short supply.
Go deeper