Uber Health launches grocery delivery from providers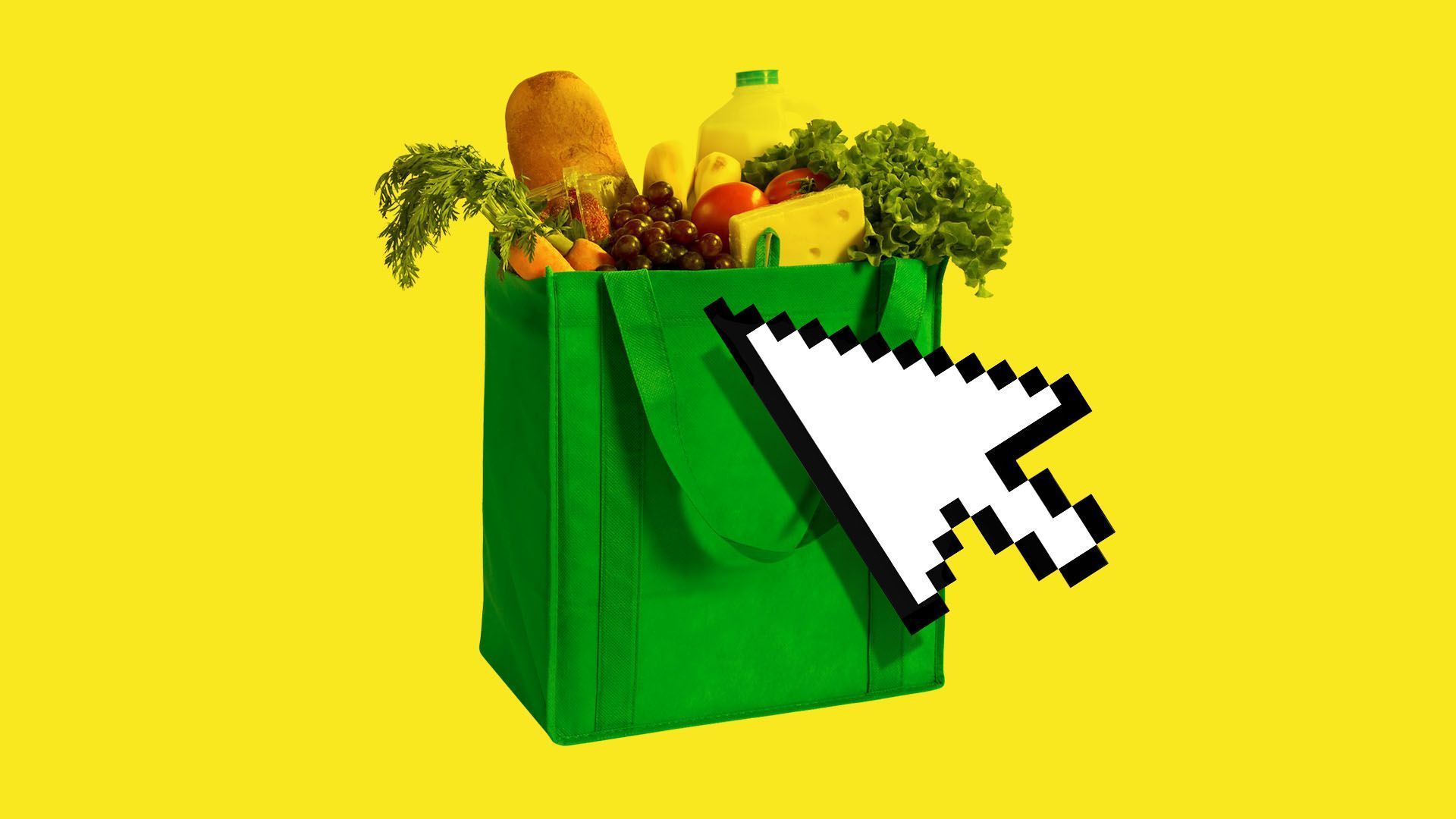 The push to make food part of medical care won a prominent endorsement on Tuesday as Uber Health launched of a new grocery delivery service for patients recently discharged from hospitals and other settings.
Why it matters: It's the latest expansion of Uber's health care arm and part of part of a broader push by investors and companies that see opportunity partnering with providers to address nutrition and other social determinants of health.
"So much of what affects our health are things that have nothing to do with the medical care we receive," Caitlin Donovan, the global head of Uber Health told Axios.
"We've been finding that patients that need one of those things need all of those things," she said. "That's what's so important to us, why we need a one-stop shop to make sure that there's a single place to coordinate the logistics of care outside the four walls of the hospital."
How it works: Uber Health already works with value-based health providers, care coordinators and insurance companies to provide patient transportation and prescription drug delivery using a special provider-facing platform.
The new service will allow a provider to select foods that fit a patient's dietary needs including ready-made meals and groceries and have it shipped to their doorstep, Donovan said.
The idea is that insurance companies, or value-based care providers who are incentivized to help keep patients out of the hospital, will pay for the service.
"When you're really trying to address problems in the ecosystem, you want the payment to be sustainable. So one of our core principles is we pay the way the industry pays," Donovan said.
The big picture: There has been a growing interest in such services from grocery companies like Instacart, Kroger and Albertsons, and companies specifically focused on "food as medicine" such as FarmboxRx or Season Health.
It was further fueled by the Biden administration's backing improved integration of nutrition and health programs, Nature writes. And the recent loss of pandemic-era SNAP benefits gave the segment a further boost in interest, Fierce Healthcare reported.
Payers, particularly those providing Medicare Advantage plans and some Medicaid providers, are increasingly adding food benefits. Arkansas, Oregon and Massachusetts have received Medicaid waivers from the Biden administration to roll out Medicaid-for-groceries pilots and New Mexico, Washington, New York, New Jersey, Delaware and Maine are waiting on approval.
"This seems like an obvious place for consumer-facing retailers to be doing something," Andreessen Horowitz general partner Julie Yoo told Axios earlier this spring, saying that food-as-medicine is an easy way for retailers to claim health market share when competing with pharmacies and Big Tech.
Go deeper