The space industry is heading for consolidation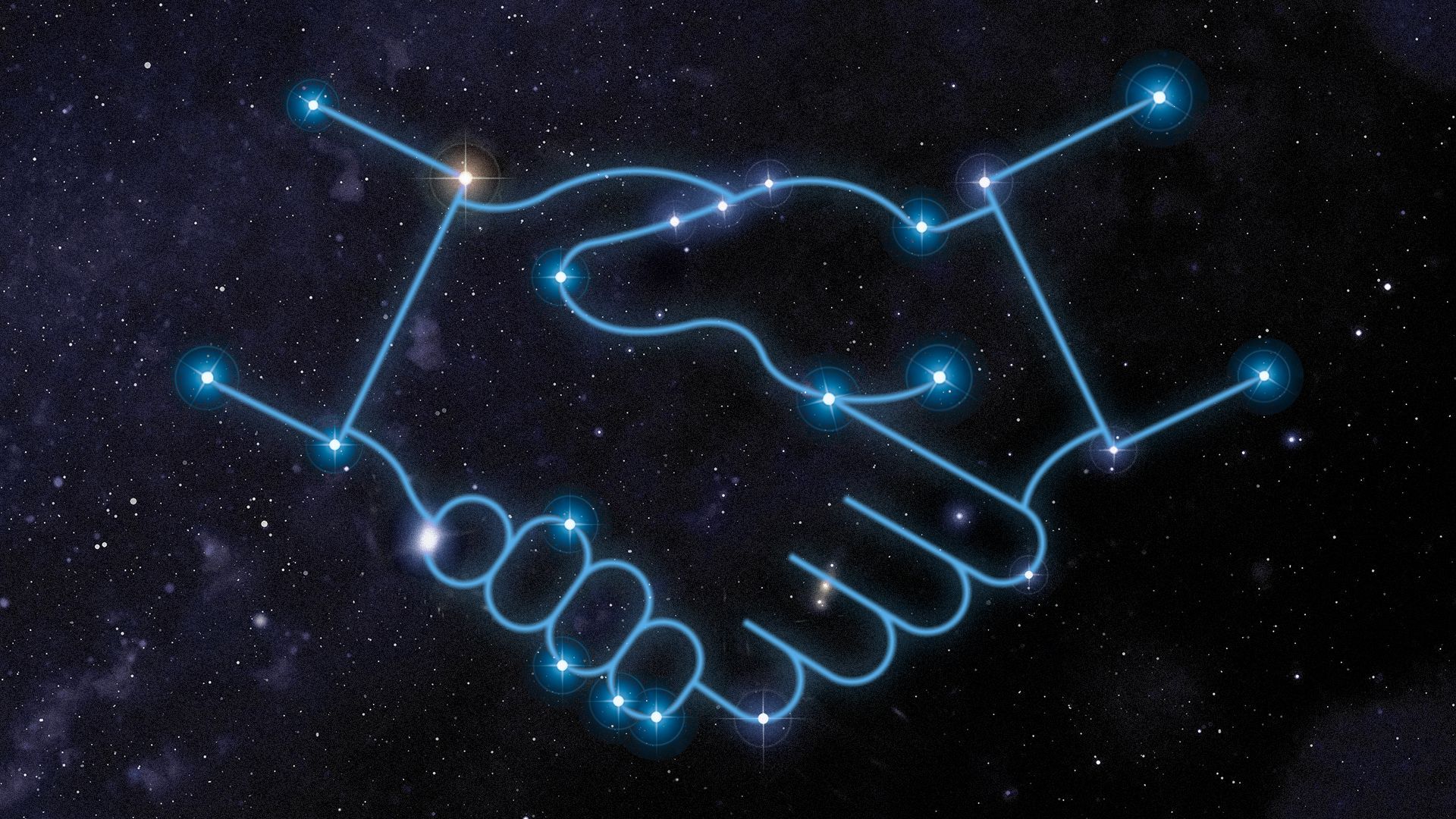 The space industry is heading toward a period of consolidation that could shake up the space economy in the short term but create a leaner, more nimble industry in the process.
Why it matters: After companies merge, go under and are acquired, the industry could be better positioned for growth, experts say.
What's happening: Space industry funding hit an eight-year low during the first three months of the year, a 53% drop from the previous quarter, according to a report released by Space Capital in April.
In the last few years, new funding emerged from flush investors and was up for grabs for a range of startups, from those with relatively unproven ideas to more well-established companies.
Now, funding streams are narrowing and favoring those with proven business models.
"We are seeing a sharp bifurcation between the winners and everyone else, as the market mania of the previous two years has fully subsided, tourist investors have left the market and VCs are increasingly reserving capital for companies built on strong fundamentals," the Space Capital report reads.
Driving the news: According to Space Capital's Chad Anderson, the space industry is starting to see more consolidation.
Satellite giant Viasat is acquiring Inmarsat and satellite communications companies OneWeb and Eutelsat are planning a merger.
Virgin Orbit — a company that was dedicated to launching small satellites for a variety of customers — declared bankruptcy earlier this year and was sold for parts.
"A lot of really weak companies are not going to make it, and that's probably healthy," Anderson tells Axios. "Unfortunately, some good companies got hit with some bad timing."
Between the lines: A number of factors are pushing toward consolidation in the space industry, according to BryceTech CEO Carissa Christensen.
"One is that typical venture cycle where companies get to the point where they've got some interesting capability, but their business case doesn't support the next round of funding and so they go on the block," Christensen said.
From there, either the companies get broken up and sold for parts or acquired fully but for a very low price, she added.
Other companies like Voyager Space or Redwire Space are acquiring companies but allowing them to keep their own identities and culture.
The big picture: This period of consolidation wouldn't be the first for the space industry, and it's largely expected in the market at this moment, experts say.
But it could be different in a few ways, Christensen tells Axios.
"The kinds of companies that are being integrated or consolidated or that are populating the industry are different," Christensen said. "We've never had hundreds of venture-funded space companies before."
The makeup of the industry could mean more companies could come through these lean times relatively unscathed, or that the companies that merge end up in a better position than they were before.
The bottom line: "We've got decades of really serious growth in front of us," Anderson said.
"These space technologies continue to be a critical backbone of the world's largest industries. I don't see any signs of slowing. ... There is consolidation happening, and it's healthy and it's normal."
Go deeper