Magic looks to take the mystery out of web3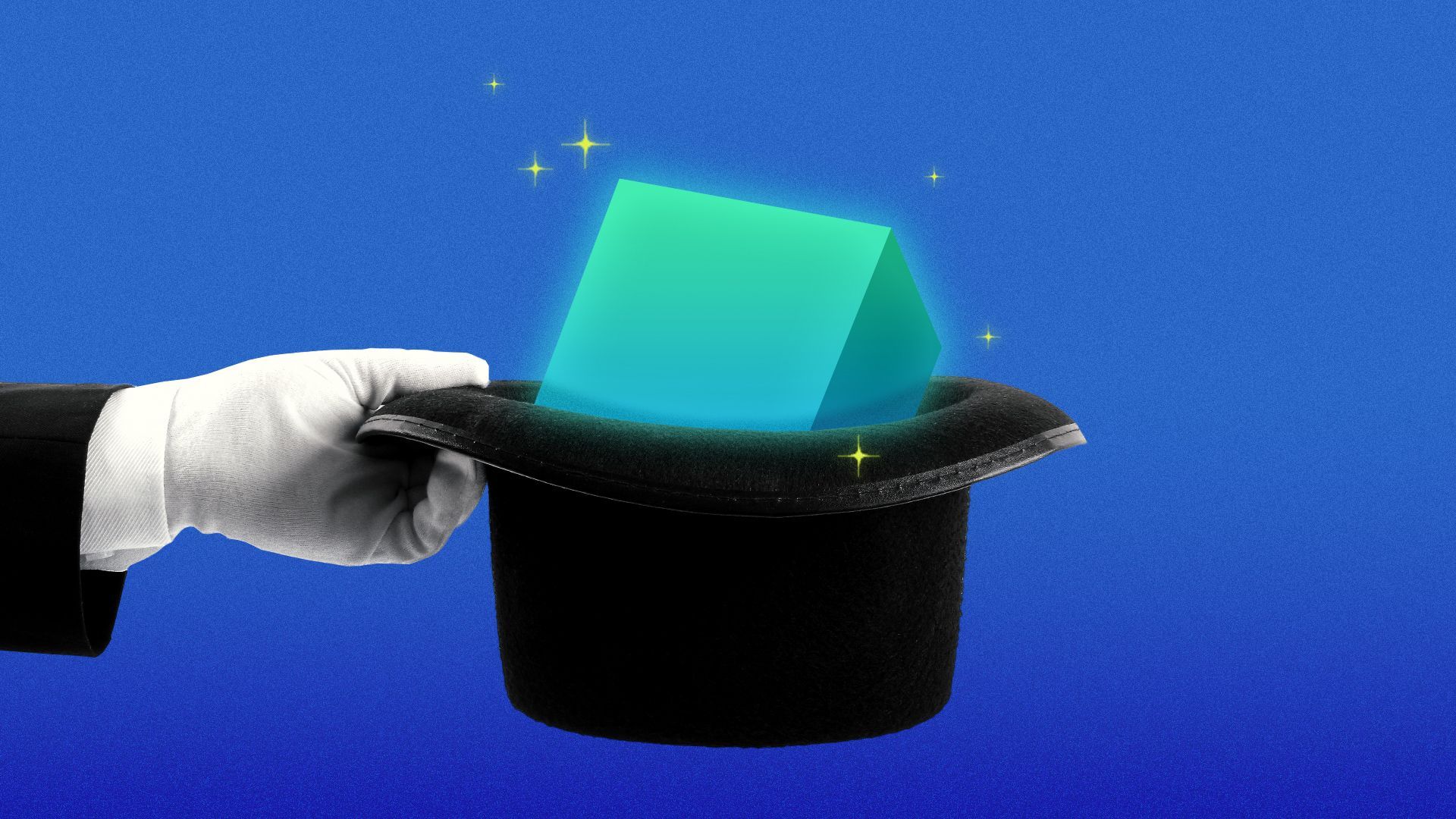 People use computers despite not knowing how they work — so if web3 could be made that useful and that simple, maybe it could be as ubiquitous.
Zoom in: That's Magic's mission — to make web3 useful and easy. Its business is effectively abstracting away the complexities of crypto and NFT ownership for other businesses with software.
Of note: Funding in this climate has been anything but easy. Though the startup is among the few shops in the crypto industry raising money — $52 million last month in a round led by PayPal Ventures — Magic CEO Sean Li told Axios it was among the "toughest" he's experienced.
"The whole team spent a lot of time getting this done so it's a testament to their grit. There were a lot of rejections," he said.
How it works: Magic is basically an Easy Button for big brands to get into web3.
It's a wallet-as-a-service provider.
One of Magic's early rollouts was Magic Links, a passwordless login so that one could open a wallet by clicking a link in an email.
Details: Mattel is a Magic customer, which means when the crypto curious stumble upon their Hot Wheels or Barbie digital collectibles and go to create a wallet — Magic makes at least that experience a non-complicated one.
Be smart: The alternative is more complicated — using an app or a browser extension that might require a several-word password or seed phrase.
The big picture: Li thinks that for web3 to reach the masses, companies like his need to meet web2 folks halfway.
"Call it web 2.5 – It's basically web2 companies that are looking into it, but don't go fully web3 degen yet."
"Whenever there is a new piece of technology, it takes a lot to explain why it matters," he said.
💭 Our thought bubble, via Axios Crypto's Brady Dale: Blockchain startups will always be tempted to make user experiences so much like web2 that one might someday wonder if a lot of web3 isn't really just web2 with some magic space money pixie dust
What's next: Li wants to expand Magic's footprint and grow the number of its unique wallets, now around 20 million.
"We're prescaling to make sure we can handle that traffic. We also have aspirations to expand to markets outside of the U.S.," he said.
The bottom line: The goal after finding utility, is to make it repeatable — that for Magic means striking more partnerships with the brands we may already know.
Go deeper
Go deeper