Lab-grown bacon startup Uncommon raises $30 million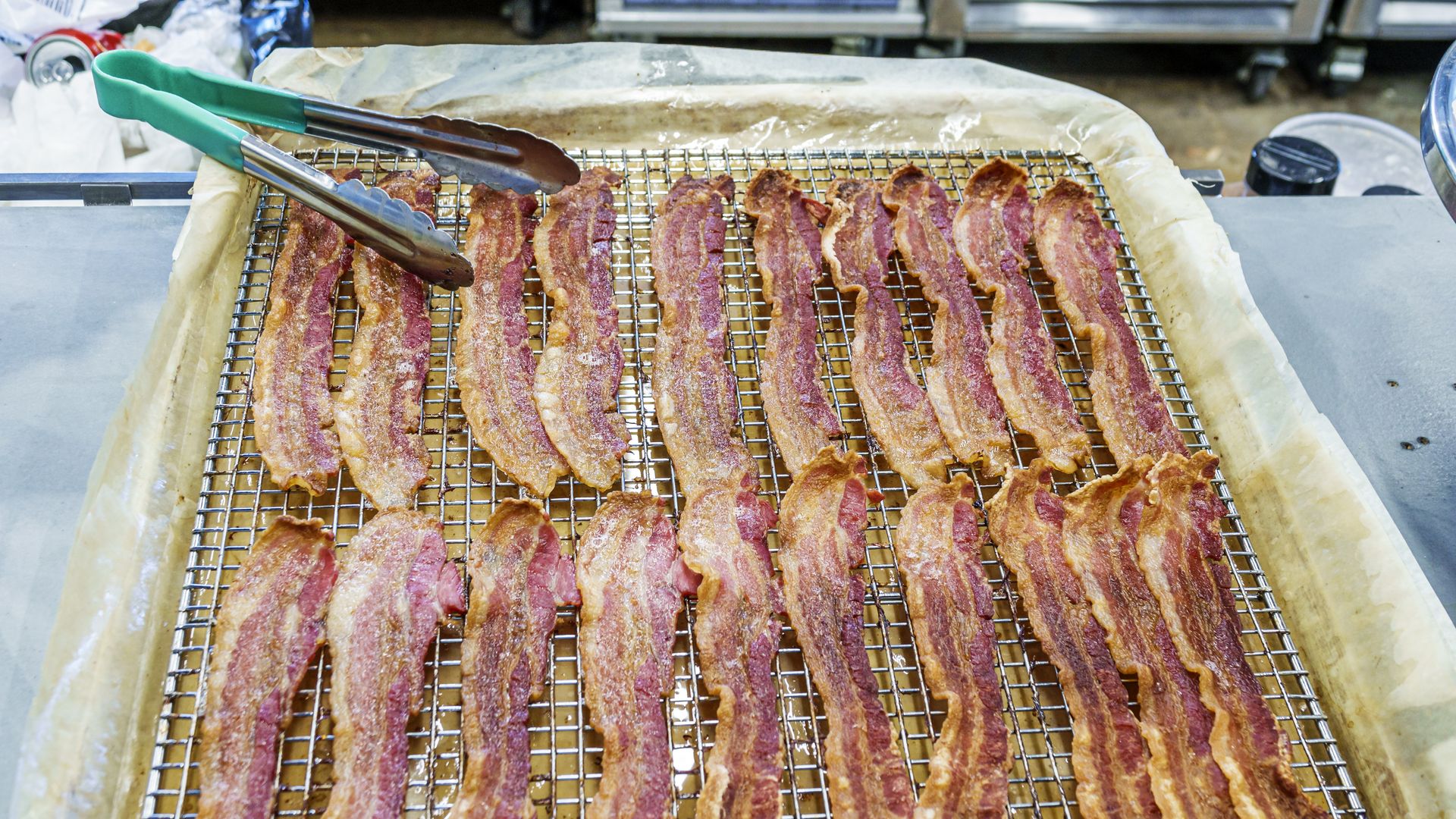 A British startup called Uncommon is seeking to create lab-grown bacon, and just raised $30 million to further its efforts.
Why it matters: Venture capitalists continue to plug big money into cultivated meat startups, even though the products themselves remain illegal in every country but Singapore.
The U.S. FDA last fall completed its first pre-market consultation of cultivated food, focused on poultry developed by VC-backed "unicorn" Upside Foods.
It found the product to be safe for human consumption, and found similarly for a subsequent startup, but there still are numerous steps before it could hit store shelves, including a full USDA inspection.
Other challenges: As TechCrunch notes, cultivated meat startups face scaling challenges, as well as regulatory ones. Uncommon is seeking to utilize an mRNA-type technique that enables "cells to make proteins from its own internal functions."
Deal details: Balderton Capital and Lowercarbon Capital co-led the $30 million Series A round, and were joined by Redalpine, East Alpha and OpenAI founder Sam Altman and his brother Max.
Go deeper