Wildfire smoke is also a carbon emissions problem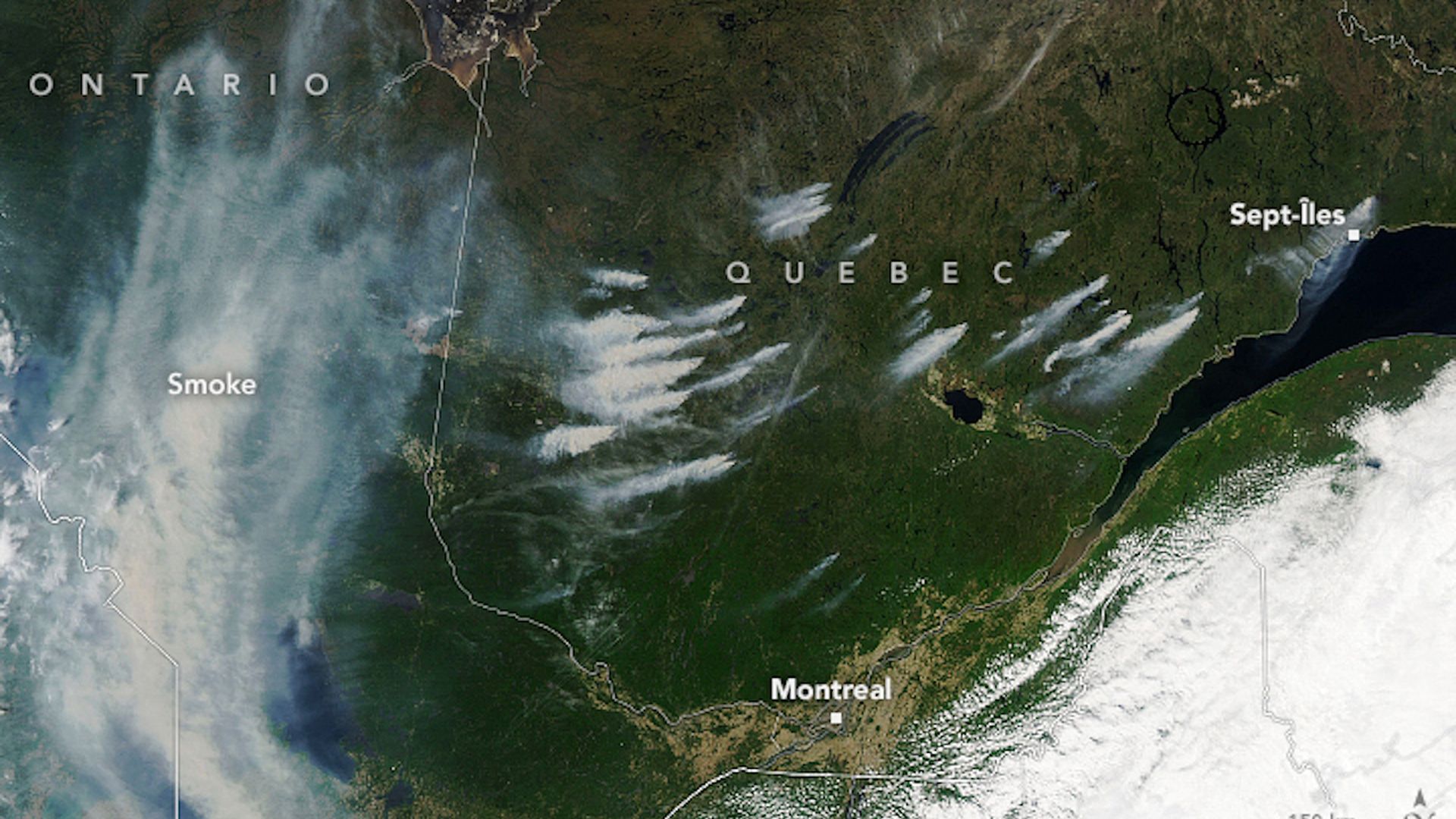 The worst wildfire-related smoke event in the U.S. since at least 2006 is beginning to wrap up, at least for the big cities on the East Coast, even as the dangerous summer fire weather continues in Canada.
Why it matters: What is happening in Canada does not stay in Canada, which the U.S. smoke crisis of the past few days has demonstrated. But there are global interests to worry about, too, because the U.S.'s northern neighbor is also breaking carbon emissions milestones.
Zoom in: Monitoring from the Copernicus Atmosphere Monitoring Service shows Canada is setting records for its wildfire-related carbon emissions so early in the fire season.
Canadian wildfires set a record for carbon dioxide emissions during May as well as the first few days in June.
This beats prior data for the same periods going back to 2003 when satellite fire emissions monitoring began.
Ignited largely by lightning, the wildfires have been fueled in large part by climate change-worsened heat waves and dry conditions, along with land-use trends.
Of note: Though other ecosystems are also being affected, the trend toward increased wildfires in the Far North, particularly the boreal forests ringing the Arctic, is a positive climate feedback.
The CO2 and methane released in such blazes cause more warming, which can then fuel more heat waves and wildfires in a vicious cycle.
The intrigue: Stanford University climate scientist Marshall Burke, whose work identified this smoke event as the worst since at least 2006, told Axios that the role played by climate change in this is clear.
"They have a human component," he said of these fires. "We should not think of these as a random occurrence."
Go deeper