Far-right televangelist Pat Robertson dies at 93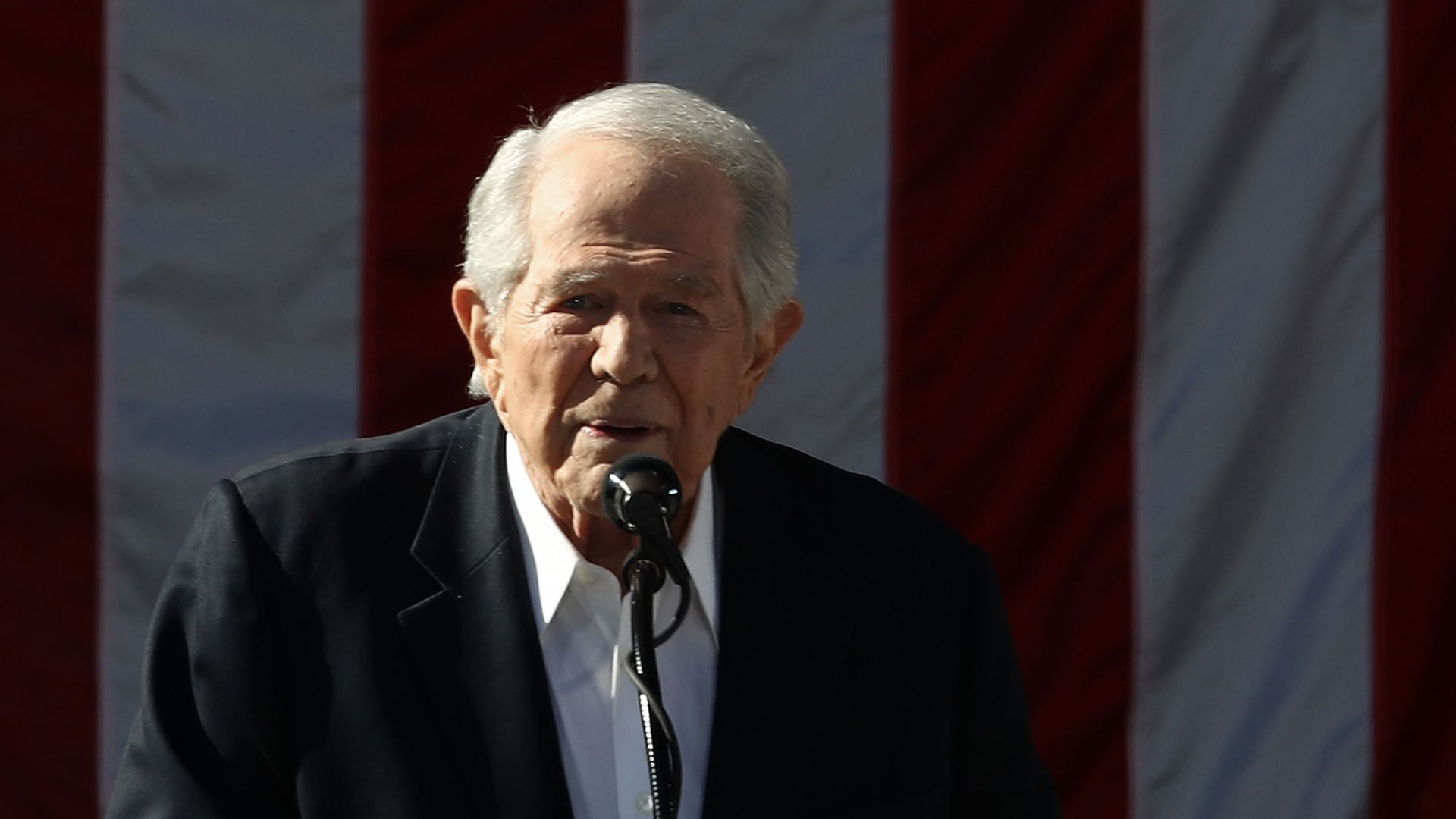 Christian Broadcasting Network founder Pat Robertson has died at the age of 93, his family announced on Thursday.
Why it matters: The televangelist, who showed surprise strength in the 1988 GOP primaries before endorsing George H.W. Bush, was a central figure in tying evangelical Christians to the Republican Party.
Robertson used his 1988 campaign to build a huge mailing list of three million, his biographer, Jeffrey K. Hadden, told the AP in 1988.
″He asked people to pledge that they'd work for him, pray for him and give him money... Political historians may view it as one of the most ingenious things a candidate ever did.″
"Robertson's critics often depict the evangelist-broadcaster as a political extremist with bizarre beliefs," journalist Garrett Epps wrote in The Washington Post in 1986. "But it may make more sense to view him as the last old-school southern politician."
The son of a segregationist Democratic senator from Virginia, Robertson failed to pass the bar exam after graduating from Yale, the New York Times notes in his obituary.
He went on to attend seminary and become a Baptist minister.
The big picture: Robertson's "700 Club" has been broadcast since 1966. The show included many instances that led to backlash, the AP notes.
1998: Robertson said Orlando residents should be careful of hurricanes after the city was the site of an annual LGBTQ+ event.
2001: Robertson said 9/11 happened because God was angry about American secularization.
2005: Robertson said Venezuelan President Hugo Chávez should be assassinated.
2014: Robertson said you could get AIDS in Kenya from using the towels. (CBN corrected this claim and said he "misspoke.)
The bottom line: Back in 2001, author Michael Lind called Robertson "the most influential figure in American politics in the last decade."
Go deeper