Exclusive: Defense contractor Shift5 closes $83M Series B round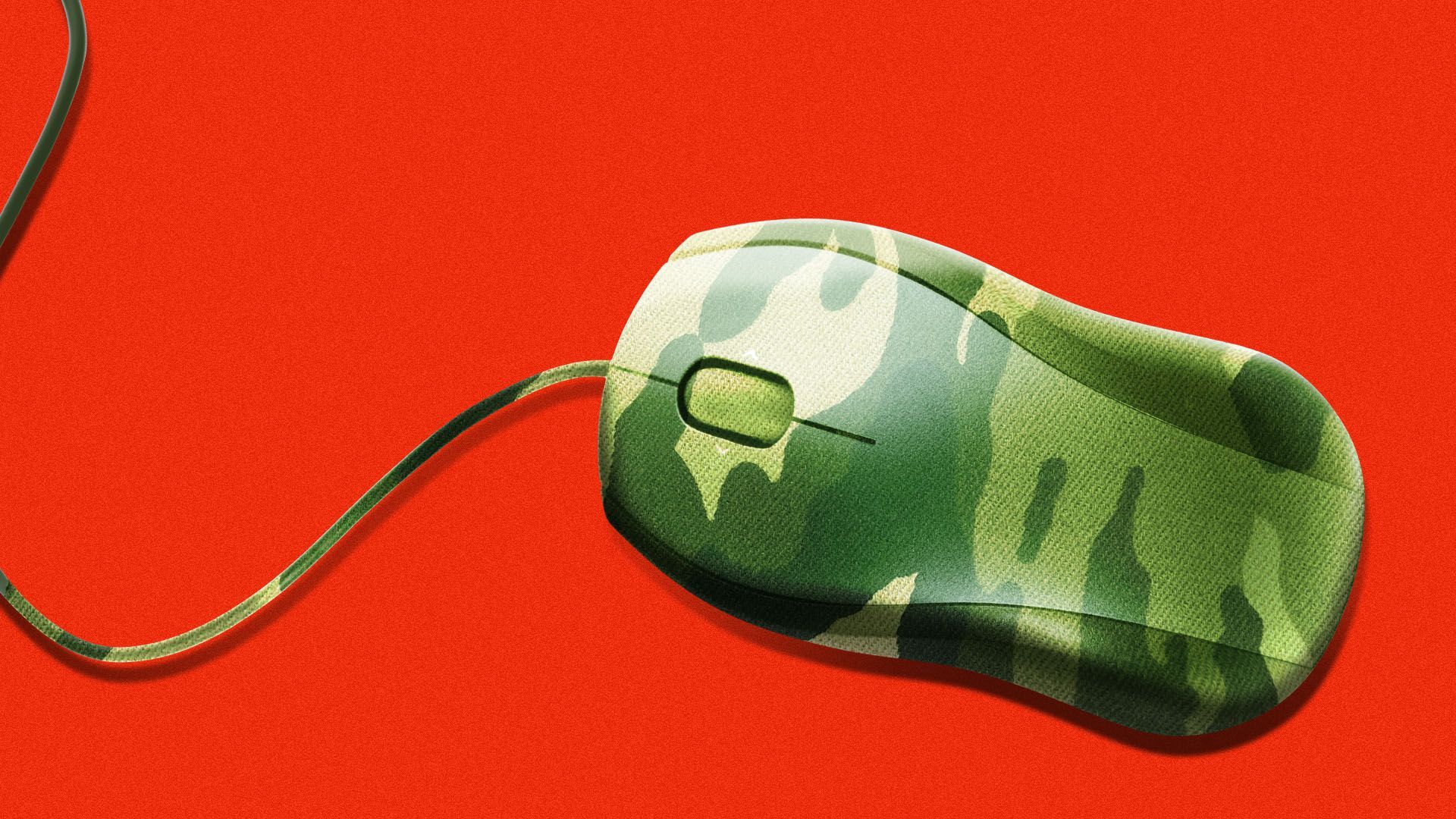 A defense contractor aiming to protect military weapon systems and other critical infrastructure has closed an $83 million Series B funding round, the company first shared with Axios.
What's happening: Shift5, a defense tech startup based in the D.C. metro area, raised an additional $33 million in the last few months as part of its previously announced financing round.
Moore Strategic Ventures led the additional raise, and major D.C.-area consulting firm Booz Allen Hamilton also participated in the round, according to a press release.
The new funding brings Shift5's total funding to $108 million since its founding in 2019.
Why it matters: Shift5 provides data and cybersecurity solutions to multiple military branches and combatant units, including those in the Army, Navy, Air Force and Space Force.
The big picture: Most physical infrastructure systems — such as planes, trains and military weapons systems —were originally designed decades ago to be isolated, disconnected entities to protect their data from attacks.
But as hackers got smarter and operations became more data-driven, the Pentagon and critical infrastructure operators have started seeking out solutions to help them monitor activity happening on these physical devices.
Shift5 specializes in sending that data back to the base, which includes information about anomalous network activity or attempted cyberattacks.
So far, Lospinoso estimates that the company has helped detect at least six critical security incidents that were happening on customers' systems.
What they're saying: "The attack surface is broader than ever," David Forbes, director of cyber physical defense at Booz Allen Hamilton, told Axios.
"If you look at the number of different types of weapons systems and cyber physical platforms that support them, it's growing exponentially, and the wireless connectivity of those platforms is growing exponentially," he added.
Details: Shift5 plans to use the new funds to hire more employees, continue investing in its government business and expand into other markets, Lospinoso said.
Top of mind are investments in the user experience to ensure companies can easily navigate Shift5's products, as well as investing in product engineering to expand how customers can use the data they receive.
Some of the capital is also a safety net to let Shift5 make future investments in its product stack that it might not have predicted yet, Lospinoso added.
Go deeper