Supreme Court revives cases charging Safeway and SuperValu overcharged feds for drugs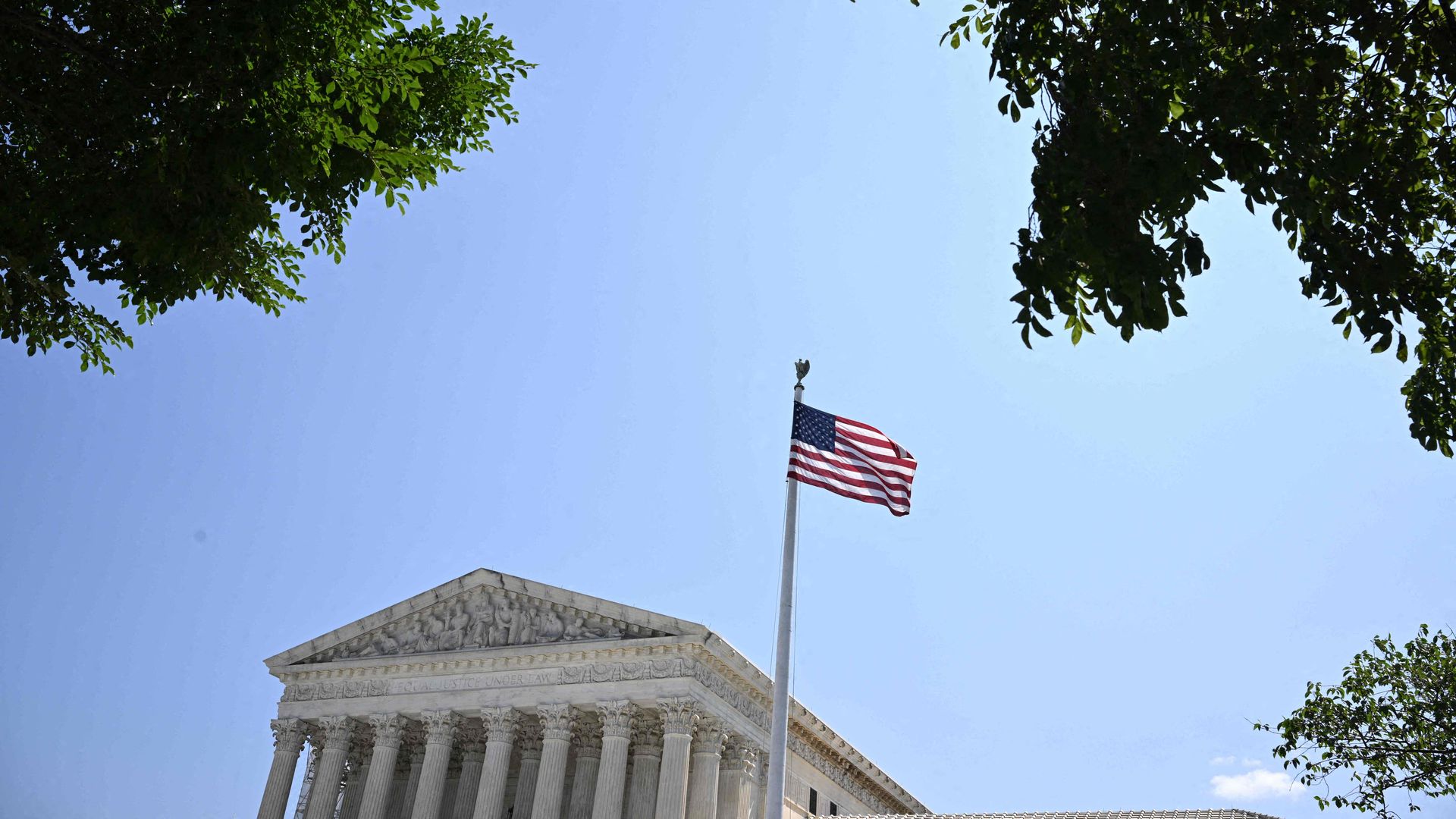 The Supreme Court on Thursday reopened a pair of whistleblower lawsuits charging that Safeway and SuperValu pharmacies overcharged Medicare and Medicaid hundreds of millions of dollars for prescription drugs.
Driving the news: Justices unanimously overturned a 7th Circuit Court of Appeals ruling that the chains didn't "knowingly" violate the False Claims Act when they offered cash-paying customers extended discounts on generic drugs while charging the government full price.
The justices said the lower court applied the wrong standard and that companies could not claim a lack of knowledge they were violating the law as a defense.
"What matters for an FCA case is whether the defendant knew the claim was false," Justice Clarence Thomas wrote.
Safeway and SuperValu did not immediately respond to a request for comment.
What they're saying: "The Supreme Court put to bed a defense which had been gaining traction in lower courts for much of the last decade: that a defendant's reasonable but post hoc interpretation of an ambiguous legal requirement can provide defendants with a "get out of jail free card" under the FCA," said Alexander Owens​, an attorney from Pietragallo Gordon Alfano Bosick & Raspanti, who represents whistleblowers.
The whistleblowers will get another chance to challenge Safeway and SuperValu.
That will involve opening up a discovery process to parse what knowledge company officials might have had that they were running afoul of the law — before heading to summary judgment or trial, Brett Johnson, a partner of the law firm Snell & Wilmer, told Axios.
"It's extremely expensive. And [the companies] were saying: 'We really don't need to go into all our emails in discovery if an objective person would've thought what we did was correct,'" Johnson said. "The Supreme Court said, 'No, it doesn't work that way.'"
The bottom line: This ruling could have immediate implications for any other company doing business with the government, including Medicare or Tricare, if they are also accused of violating the anti-fraud law. More cases will likely be brought as a result.
"You're going to see a lot more cases because they know that large companies are going to want to settle quickly to avoid those discovery costs," Johnson said. "It's really going to open up the floodgates."
Go deeper