CDC: Upward of 9 million cut corners on drugs due to cost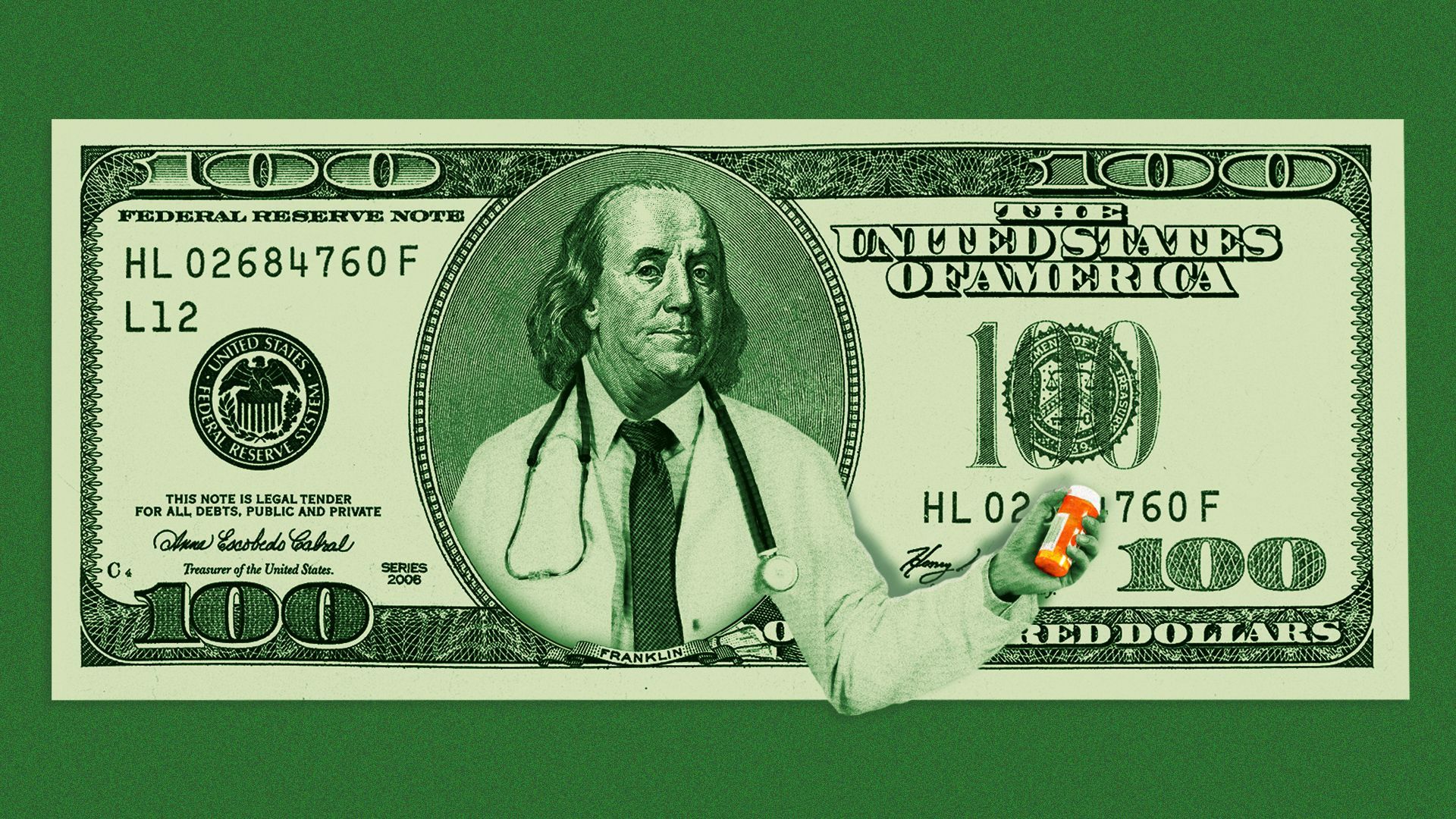 More than 9 million American adults aren't taking their medications as prescribed due to the cost, with those who are uninsured or disabled among the likeliest to cut corners, according to new CDC data released Friday.
Why it matters: Skipping doses, taking less than the prescribed amount or delaying refills to save money can make health conditions worse and more expensive to manage, researchers wrote.
What they found: Income, insurance and disability status were among the biggest determinants of whether a person misused drugs as a cost-saving strategy in 2021, per the CDC report, which focused on retail prices and medication adherence.
The percentage of adults who stinted on drugs to reduce costs fell as family incomes rose.
Adults with disabilities (20%) were nearly three times more likely than non-disabled adults (7.1%) to misuse their medication to reduce costs.
Uninsured Americans (22.9%) were 3.5 times more likely to do it than those with private health insurance (6.5%).
11.4% with other health coverage did not take their medications as prescribed followed by 8% of Medicaid recipients.
Between the lines: While the average prescription price didn't change between 2020 and 2021, out-of-pocket spending for prescription medications jumped 4.8% to $63 billion in the second year of the pandemic.
Go deeper