New airborne radar could revolutionize hurricane forecasting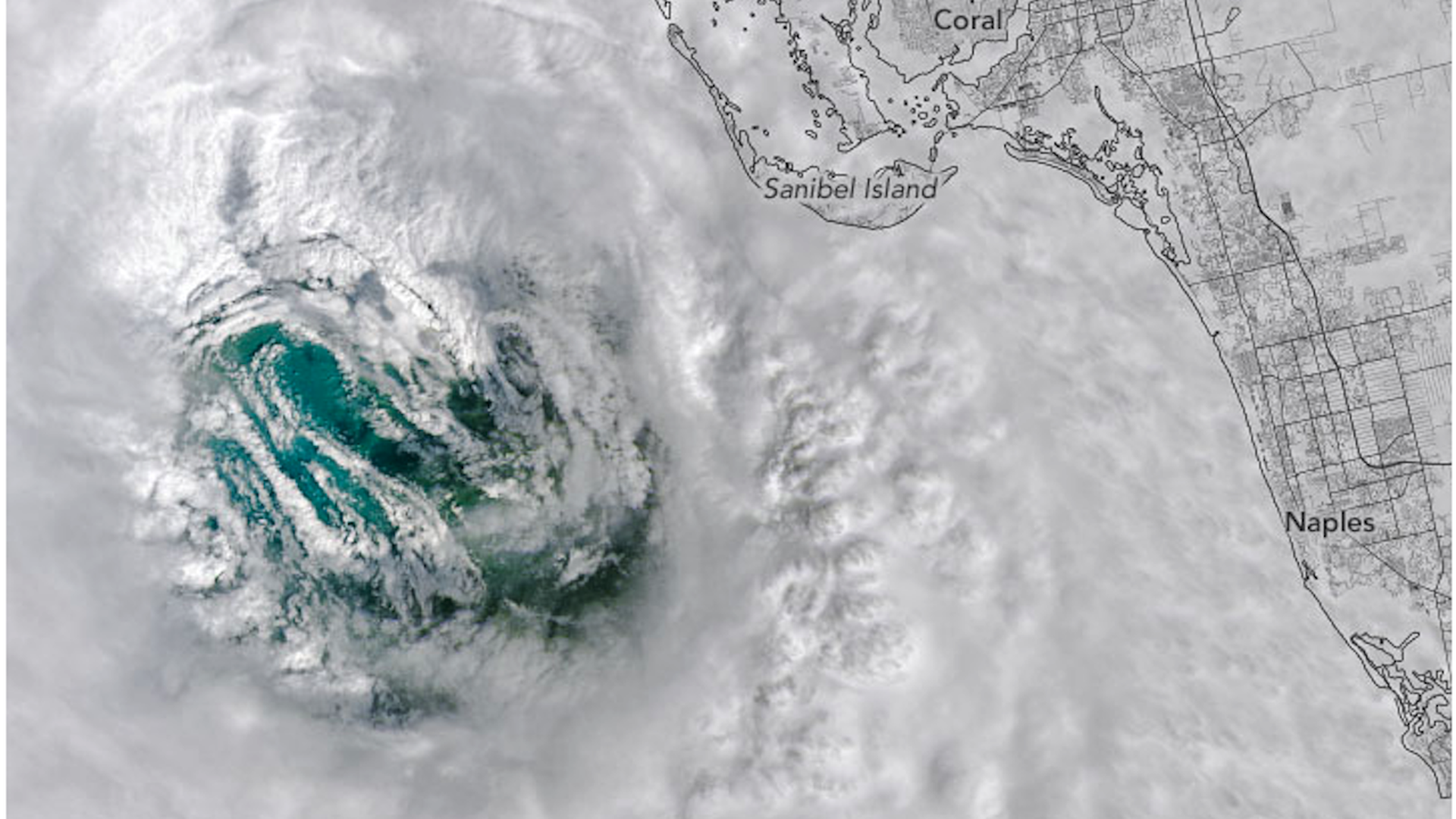 Next-generation radar technology capable of taking 3D slices of hurricanes and other storms is poised to move ahead, after years of fits and starts.
Driving the news: The National Science Foundation announced $91.8 million in funding this morning — the first day of the Atlantic hurricane season — for the National Center for Atmospheric Research to design, build and test an airborne phased array radar.
The technology consists of thousands of transmitters and receivers on horizontal plates mounted at different points on a plane.
Together, they would scan storms in unprecedented detail, from storms' overall organization to the type, shape and direction of movement of droplets within the clouds.
Why it matters: Currently, NOAA's aging hurricane research aircraft fly tail-mounted Doppler radars into the heart of hurricanes. But the new APAR could yield significant insights into weather predictions and climate projections.
For example, it could provide a far more detailed picture of the inner structure of a hurricane. The data can then be fed into computer models to warn of sudden intensity changes and track shifts.
Context: Human-caused climate change is leading hurricanes to churn out more rainfall than they used to. The storms are more likely to rapidly intensify, with several landfalling systems in recent years leaping multiple categories on the Saffir Simpson Scale in just 24 to 36 hours.
Zoom in: The funding will be used for a radar-outfitted C-130 research aircraft, operated jointly by NSF and NCAR.
NCAR director Everette Joseph said the radar should be ready for use in 2028.
In addition to the NCAR research radar, NOAA is planning to buy a new fleet of C-130 hurricane hunters, and outfit them with APAR units. It aims to have them flying in 2030.
The NSF investment does not cover NOAA's new equipment, though the oceans and atmosphere agency would benefit from NCAR's research insights.
Between the lines: In selecting NCAR for the funding and research, the NSF is following a long-established model with the Boulder, Colorado-based organization.
The partnership has helped advance weather and climate forecasting for decades.
However, NCAR has hit turbulence recently. Last week, NCAR and NSF announced a temporary suspension of flight operations at its research aviation facility at Rocky Mountain Municipal Airport, which would be integrally involved in the APAR project.
An NSF spokesperson told Axios the reason for the stand-down was the "discovery of several lapses related to the safety management systems" at the facility.
"NCAR has done an initial analysis and does not expect any impacts on APAR from the safety stand-down at this time," the spokesperson said.
Currently, a third-party review is taking place "to review NCAR's aviation processes, culture, communication and organizational structure," the NSF said, projecting a return to full flight operations in the fall.
NCAR, and the related University Corporation for Atmospheric Research, are also trying to find more pilots in the wake of pandemic-related shutdowns and retirements, NSF stated.
What they're saying: APAR has been a priority for storm researchers and forecasters for years, but is only now poised for flight.
Scott Rayder, a former NOAA chief of staff who now leads Leidos' climate, energy and environment activities, said such technological leaps should not take so long, given that lives are at stake with severe storms.
"When I first heard about the technology in 2012 I knew APAR would be a game changer," Rayder told Axios. "The fact that it took 10 years to get to this decision is a concern — we need to find ways to more rapidly develop technologies like APAR and move them into operations."
Go deeper