DOJ sues West Virginia governor's coal empire over unpaid federal penalties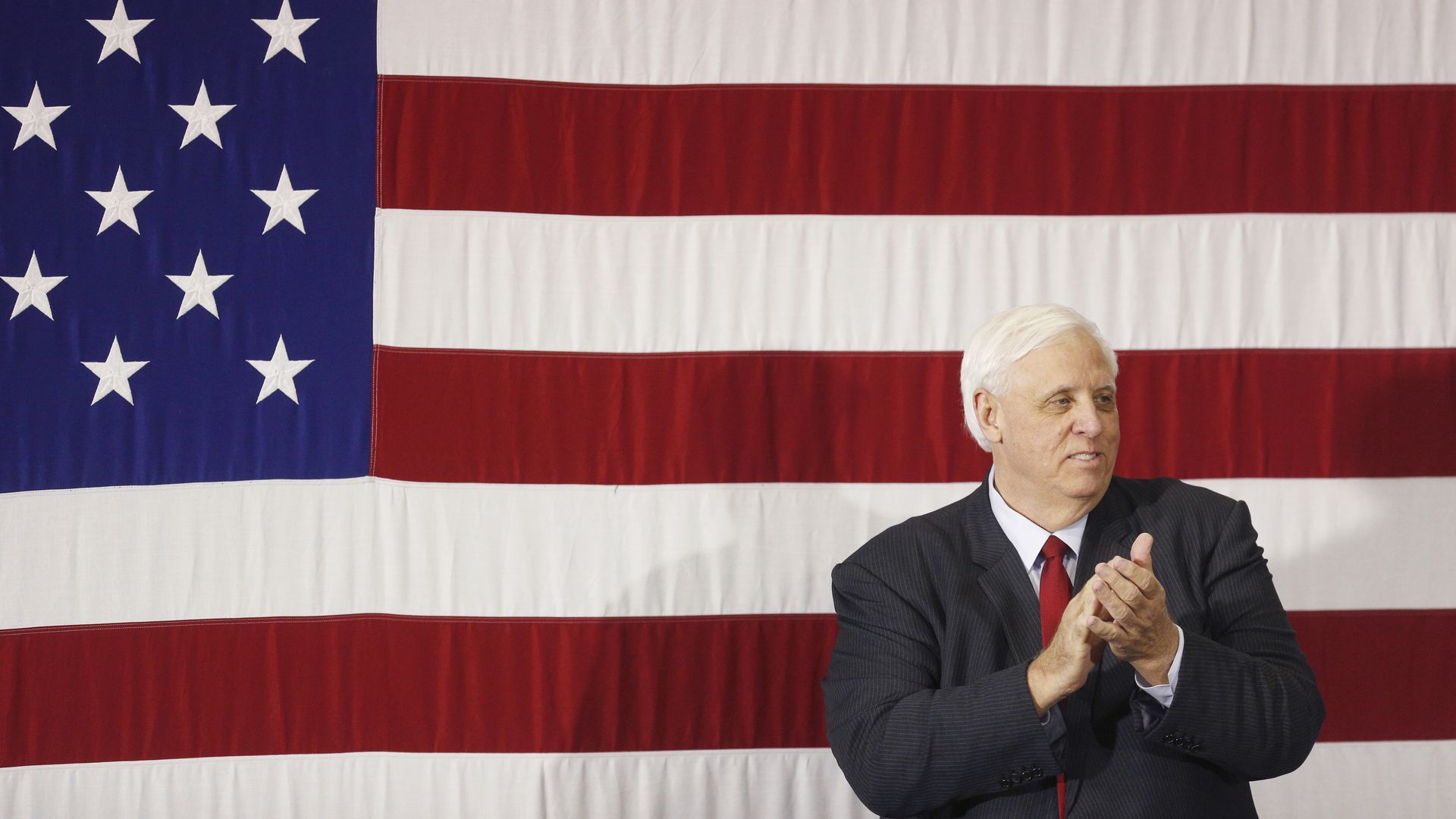 The Department of Justice filed a lawsuit against West Virginia Gov. Jim Justice's (R) coal empire on Tuesday, alleging that the companies have failed to pay millions of dollars in civil penalties for hundreds of mining violations in recent years.
Why it matters: The lawsuit comes just weeks after Justice, the wealthiest person in West Virginia, announced his campaign for Sen. Joe Manchin's (D-W.Va.) seat in 2024.
Manchin has yet to announce whether he will run for re-election.
By the numbers: The DOJ sued 13 coal companies that are owned or operated by the governor's son, James Justice III.
James Justice III, who took charge of the companies after his father assumed office in 2017, was included as a defendant in the lawsuit.
The department's lawsuit alleges that the company has failed to pay over $5 million dollars in civil penalties to the Department of Interior and
The penalties came from over 130 violations of federal mining regulations that either posed health and safety risks or threatened environmental harm.
In addition to the penalties, the department is seeking interest on the penalizes and administrative expenses which totals approximately $7.6 million.
What they're saying: "Through this suit, the Justice Department seeks to deliver accountability for defendants' repeated violations of the law and to recover the penalties they owe as a result of those violations," said Todd Kim, assistant attorney general of the Justice Department's Environment and Natural Resources Division.
The governor's office did not immediately respond to Axios' request for comment.
The big picture: Throughout his time as governor, Justice has controlled the state regulator bodies that oversee his family's companies.
Several of the Justice family's companies have been involved in more than 600 lawsuits from filed by workers, vendors, business partners and government agencies over the last three decades, alleging that they never received payments from the businesses, a 2020 ProPublica investigation found.
Many of the family's companies also received up to $24 million from the federal government through coronavirus pandemic relief programs, according to a separate ProPublica investigation.
Go deeper: Jim Justice announces 2024 Senate bid in potential Manchin showdown
Go deeper