FDA weighs when software becomes a medical device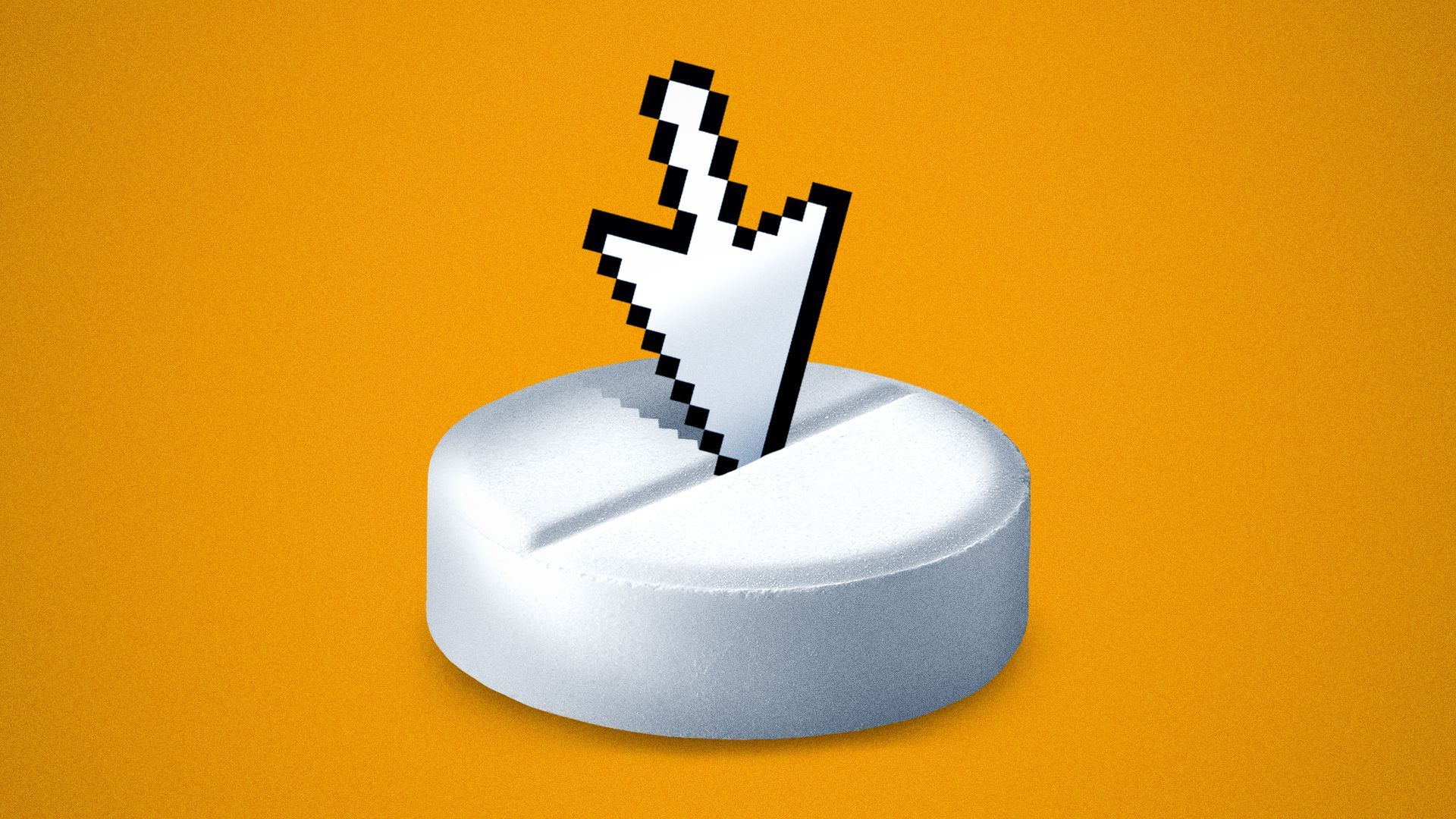 An effort to get the FDA to pull a widely used prescription drug monitoring software package off the market is stoking a broader debate over how much technology is influencing opioid prescribing.
Driving the news: The Center for U.S. Policy says Bamboo Health's NarxCare should be classified a medical device and subject to regulation, because of the way it helps doctors and other providers decide if a patient should get painkillers.
In its citizen petition, the center writes that NarxCare — which is used in over half of the states — has "altered the practice of medicine" and denied patients access to potentially necessary treatments.
The center is urging that NarxCare be declared a misbranded medical device and be pulled from the market.
Patients on long-term opioid therapy or in acute pain keep being turned away by providers, said Beverly Schechtman, vice president of the Doctor Patient Forum, a volunteer nonprofit focused on pain patients. "It is getting worse and worse and worse," Schechtman told Axios.
But Bamboo Health says NarxCare is "expressly exempt from FDA regulation" because it does not make clinical recommendations and just helps providers make treatment and dispensing decisions.
How the FDA responds could set an important precedent at a time when the agency is feeling increasing pressure to manage the overdose crisis and keep up with the rise of technology in health care.
"If they put the time and effort into making a thorough response to it, it will lay the groundwork for future regulation," said Nabarun Dasgupta, an epidemiologist at the University of North Carolina's Injury Prevention Research Center who has evaluated prescription drug monitoring programs and says Bamboo Health is "splitting hairs."
Zoom in: Appriss Health, which first developed NarxCare, previously had information that said that some of the data NarxCare evaluates potentially could include a patient's criminal history, electronic health records and medical claims data. But such data is not currently analyzed by NarxCare, "[n]or has it ever" been, according to Bamboo Health.
Bamboo Health on Thursday said in a statement that now "standard NarxCare user interface displays information available only within state PDMPs," but that four states have requested that the software evaluate additional information, such as "deceased status and overdose history of the patient."
It's unclear how much providers rely on NarxCare's scores, but the FDA — without explicitly mentioning Bamboo's software — raised concerns around automation bias in its guidance, saying that providers can have a propensity to "over-rely on a suggestion from an automated system."
That reliance, the agency says, can then lead to them giving incorrect advice or failing to act when necessary.
Threat level: The Center for U.S. Policy, a nonprofit research organization that focuses on preventing substance use disorder, says providers fear being prosecuted by the Drug Enforcement Agency for being an "over-prescriber" if they provide the medication to someone with a high score.
What we're watching: The FDA is expected to respond to the petition by late October.
The intrigue: An agency decision that NarxCare be considered a medical device could put the FDA in conflict with some state laws, Ben Zegarelli, an attorney with Mintz specializing in medical device FDA regulation, told Axios.
The FDA would have to decide whether it has a specific oversight over the software, or potentially say that NarxCare falls under state jurisdiction under the argument that it enables state-run PDMPs.
Editor's note: This story has been updated and corrected with further comment from Bamboo Health on their data analysis to reflect that while documents have shown the NarxCare software package could potentially evaluate data that includes a patient's criminal history, electronic health records and medical claims data, Bamboo Health says such information has never been analyzed.
Go deeper