Inside the Silicon Valley Bank layoffs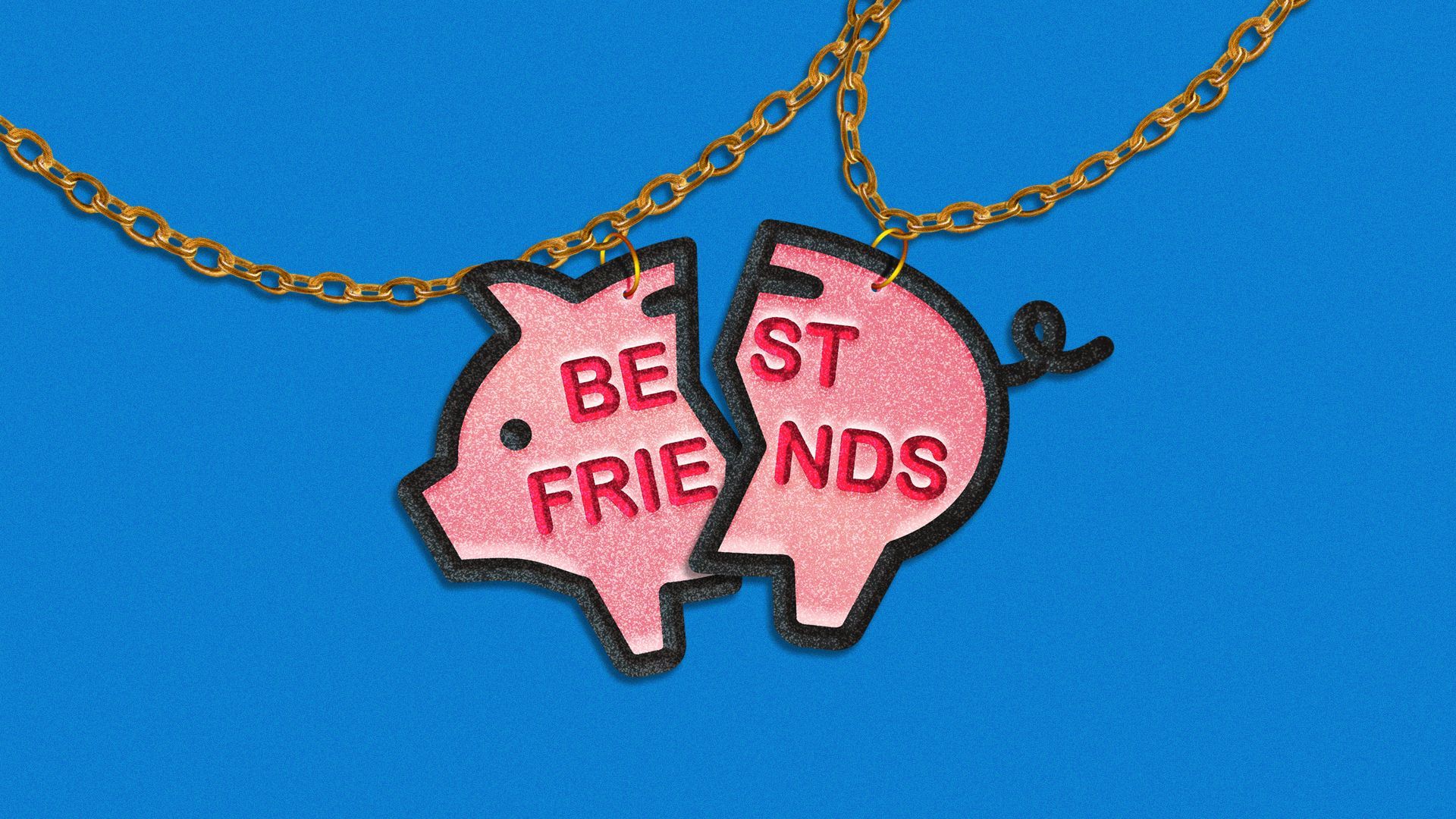 Silicon Valley Bank employees had been hearing layoff rumors for weeks. When the pink slips actually hit yesterday, it was even messier than they had feared.
Driving the news: First Citizens Bancshares, which bought the failed lender two months ago, laid off nearly 500 SVB employees, as Axios was first to report.
The vast majority were in commercial banking, with a much smaller number in private wealth. None of those fired are considered "client-facing," although several were in senior positions.
It represents less than 3% of First Citizens' total workforce.
Behind the scenes: Impacted employees received a mass email at 7am ET, with many told to expect a 1:1 call with an HR rep later in the morning.
A mass email to the entire workforce went out at around 10am, and impacted employee access to internal systems was shut off an hour later.
Those who still had jobs weren't told who'd been cut, including on their own teams, with some realizing they could figure it out by going into Workday and searching for employees now marked as being "on leave."
The HR meetings were short, scripted and held via Microsoft Teams. Impacted workers were told they'd be paid through June 9, benefits would run through the end of June, and to expect emails with severance details within a few hours.
As of 7pm last night, few of those severance emails had been sent, which added insult to injury. As one laid-off worker remarked to me: "Nice way to end Mental Health Awareness Month, creating lots of extra anxiety."
A source close to the bank said the delay was because each severance email was being personalized and sent individually by an HR professional. When asked why those emails hadn't been written previously, and scheduled for send, the answer was: "That's a good question."
Zoom out: Axios previously reported that First Citizens reset employee tenure of SVB employees upon acquisition, with it sounding like First Citizens instead relied more on job titles when making its severance decisions.
Previously, SVB policy had been to use seniority as its determining factor.
The layoffs themselves aren't too surprising. Not just because of redundancies, but because First Citizens didn't really know how big SVB's deposit base would be post-acquisition, given the continued leakage. Now that deposits appear to have stabilized, per what First Citizens said during a recent earnings call, the bank felt comfortable making sizing decisions.
The bottom line: All layoffs are awful for those impacted, no matter how smoothly and empathetically they are handled.
But First Citizens, which had never done layoffs of this scale before, blew it.
The Raleigh, North Carolina-based bank had its HR reps sound like robots during 1:1 calls, and then made them create and send personalized severance emails in a manner that only created more stress for those who'd just lost their jobs.
Just when you think the SVB situation can't get worse, it does.
Go deeper