Patagonia eco-brand unscathed by polarized climate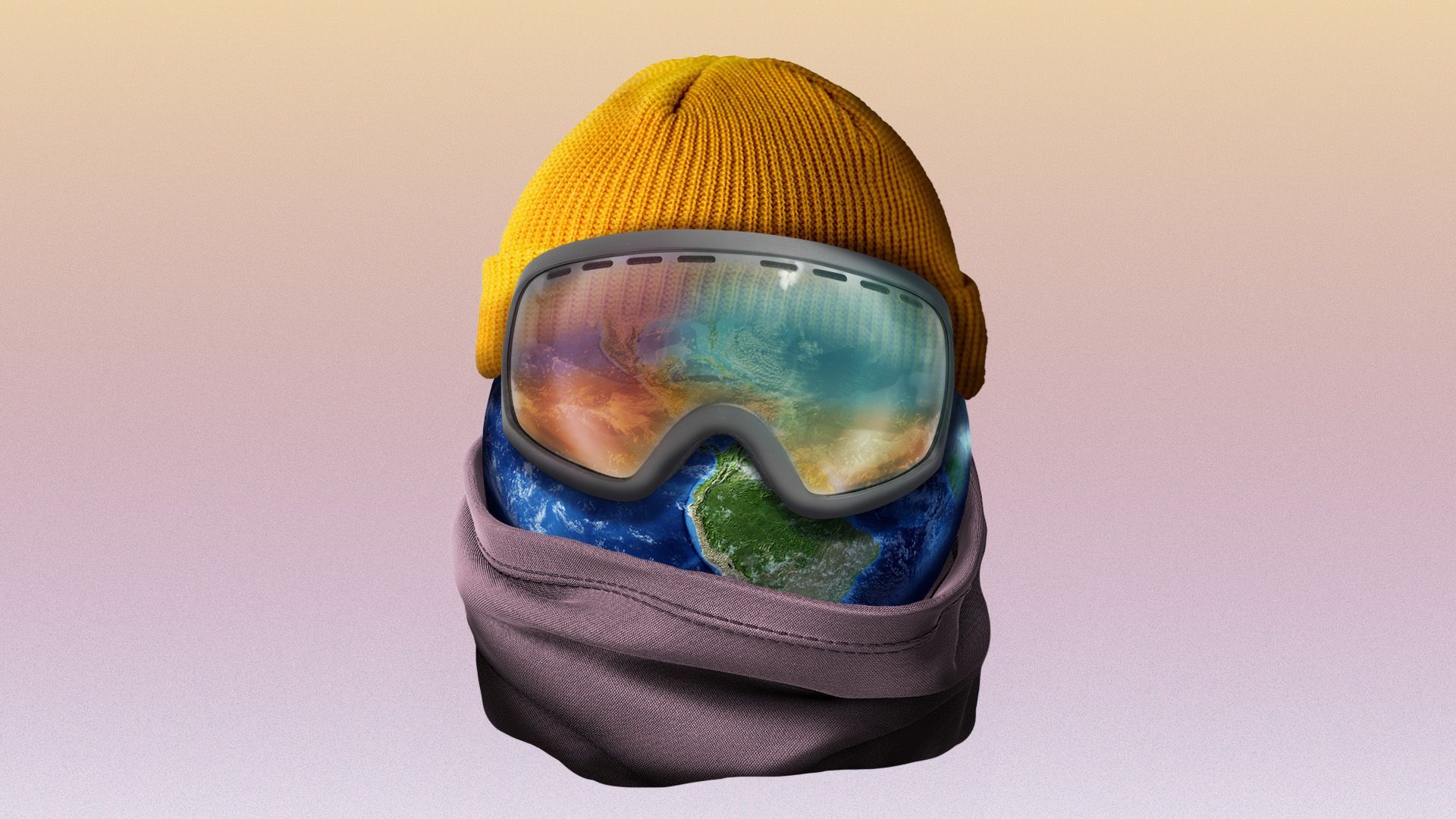 Outdoor retailer Patagonia, which is steering profits into fighting climate change, has the top ranking in the 2023 Axios Harris Poll 100 brand reputation survey.
Why it matters: The outdoor apparel company appears to have successfully avoided polarizing battles that have ensnared other big brands, and alienated some consumers.
Driving the news: Patagonia regained the number one slot it held in 2021, after last year staying near the top at number three.
Its "Reputational Quotient" is 83.5 in a survey that tests nine categories like trust, trajectory, products and services, and vision.
Catch up fast: For decades, the company has supported environmental groups and causes with money, visibility and more. But it took a big new step in 2022.
Patagonia created a legal structure to ensure all profits that aren't reinvested in the company will go toward "fighting the climate crisis."
It projects an annual dividend of roughly $100 million for the newly created "Holdfast Collective" running the efforts.
The intrigue: While years of surveys from multiple pollsters show Democrats prioritizing climate far more than Republicans, the Patagonia brand has support across the aisle.
Similar shares of Harris survey respondents from each party view the company as having excellent leadership.
And overall, it's the third-highest performing company among both Democrats and Republicans.
Patagonia is also strong among urban (#1) and suburban (#2) respondents, while it's ninth out of 100 among rural respondents.
What we don't know: Patagonia scored very highly, even before last year's pledge that Earth would be its "only shareholder" in perpetuity.
So it's hard to parse whether that propelled them back to #1 on the strength of modestly higher scores in areas including "trajectory" and "products and services."
Yes, but: The percent of Harris respondents who say Patagonia shares their values rose 8.8%.
The data also found that 77% of Americans say they would they respect companies more if they were clear about their values — even if they disagree.
The bottom line: Patagonia is open about trying to put the world on its shoulders, but unlike other big brands, it's not dragging the company down.
Go deeper