Illumina shareholders vote chairman out after Icahn fight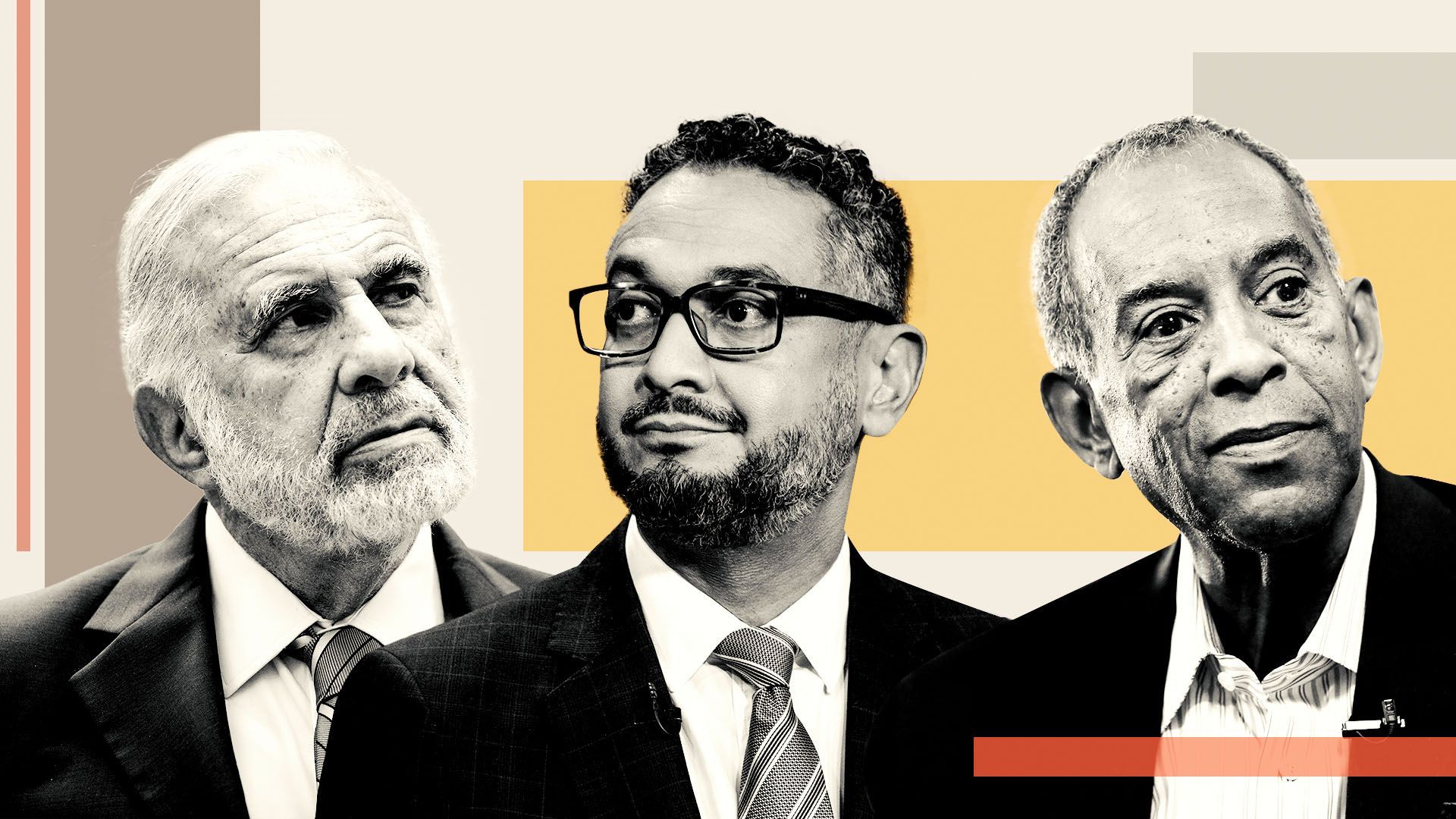 Illumina investors voted chairman John Thompson off the board of directors on Thursday as Carl Icahn's months-long battle against the $32 billion gene-sequencing equipment maker crossed the finish line at the company's annual meeting.
Why it matters: Icahn's proxy fight has pushed a seasoned business leader off the board of a company seeking to improve cancer care and detection options, and elected a financier lacking relevant sector experience.
Details: Preliminary votes show that shareholders elected eight of nine Illumina nominees. Icahn nominee Andrew Teno received a majority of the votes to replace John Thompson on the board. Thompson will step down from the board, and his role as chairman.
"The Board thanks John Thompson for his board tenure and extraordinary leadership," the company said in a statement.
Thompson is the former chairman of Microsoft and a current director on the company's board. He's also the former CEO of Symantec.
Illumina's CEO Francis de Souza and director Robert Epstein. defeated Icahn's two other nominees, and will remain on the board, the early results show.
Be smart: Knocking out the current chair is a big win, but Icahn did not get all he wanted. He nominated for three seats, and has received one, according to preliminary results.
Illumina gave a nod to Teno in its release on Thursday.
"We would like to welcome Andrew Teno, a portfolio manager at Icahn Capital LP, to the Board and look forward to productive and collaborative engagement," Illumina said.
Catch up quick: Icahn, who owns 1.4% of Illumina, has been pushing the company to unwind its acquisition of cancer detection test maker Grail.
Illumina's market value has dropped by more than 50% since closing the Grail deal. Antitrust regulators in both the U.S. and Europe have opposed the acquisition, citing competition concerns.
Icahn wants the company to focus on its core DNA sequencing business.
Details: Icahn nominated three of his employees to serve as Illumina directors. The company previously offered to add one of them to the nine-member board, but Icahn turned down the offer early in the spring.
So, after months of money and energy spent on the fight, Icahn failed to gain more than the original seat that was offered.
What we're watching: Whether Teno gains influence on the board and whether he and his boss' thesis of unwinding the Grail deal ends up being a reality.
Editor's note: This story has been updated to add in the company's statement.
Go deeper