Germany falls into recession as high inflation hits economy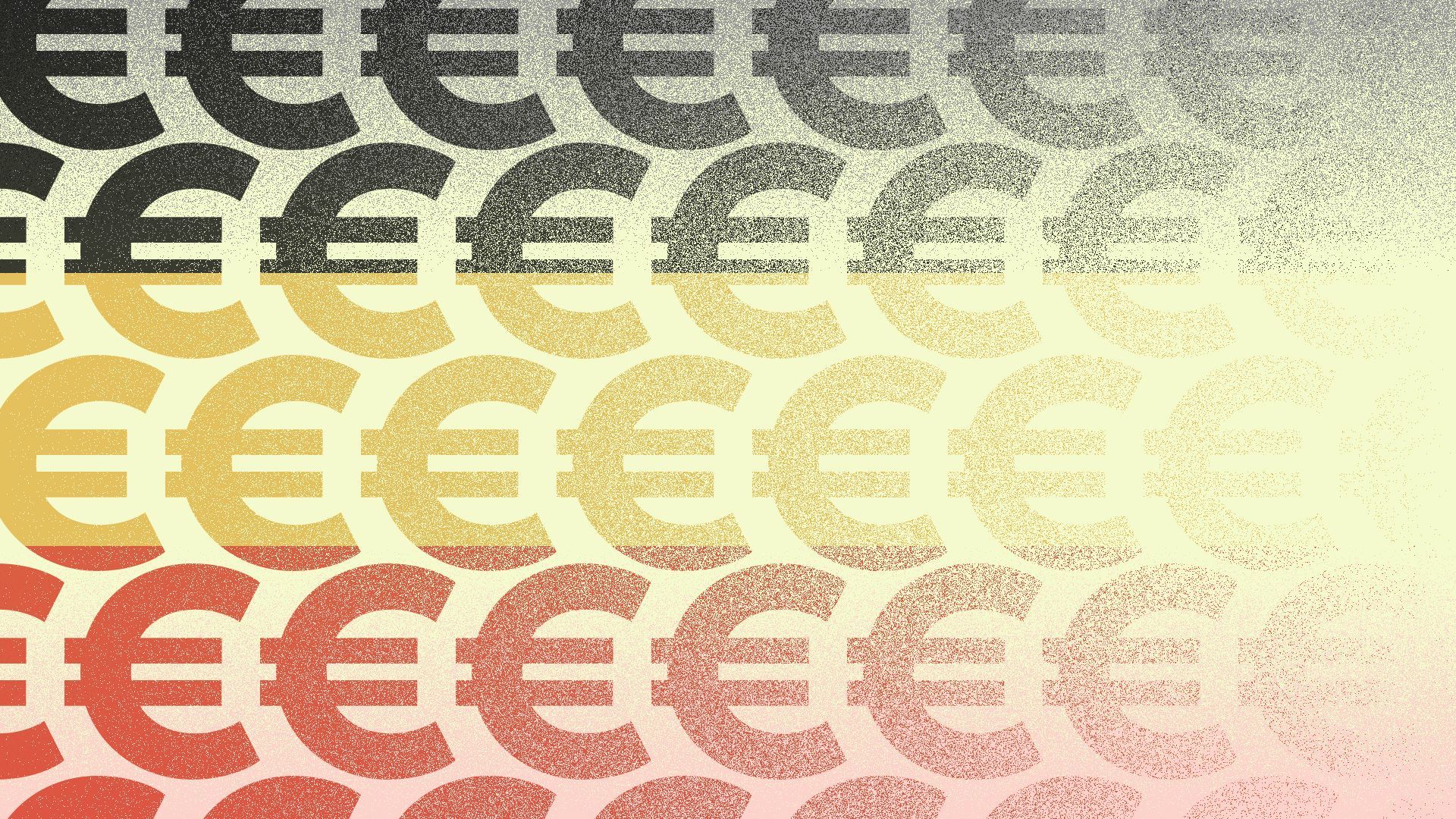 Germany's economy, the world's fourth-largest, is officially in a recession — a major blow for the European Union and a warning for the global economy.
Why it matters: Germany is the first major nation to officially enter a recession since the pandemic shock. It is a result of painfully high inflation and the most aggressive monetary tightening cycle in decades.
By the numbers: Germany's statistics office said the economy contracted by 0.3% in the first quarter of the year, following the 0.5% contraction in the final three months of 2022.
The first-quarter figure was revised lower from an initial flat reading that made it seem like Germany had (just barely) dodged a recession.
Flashback: Germany's economy relied on a constant supply of Russian natural gas, which was cut off after Russia's invasion of Ukraine. Energy prices soared — a huge blow for businesses and consumers.
A mild winter meant worst-case scenarios were avoided. Still, "the warm winter weather, a rebound in industrial activity, helped by the Chinese reopening and an easing of supply chain frictions, were not enough to get the economy out of the recessionary danger zone," Carsten Brzeski, an economist at ING, wrote in a note Thursday morning.
Between the lines: Germany might have more Ukraine-war exposure than most major economies, but it's not a huge outlier.
What they're saying: The government said "the persistence of high price increases continued to be a burden on the German economy at the start of the year." Household consumption fell 1.2% last quarter, with pullbacks in purchases of food, clothing and new cars.
Germany's annual inflation rate was 7.6% in April, steadily declining from the peak 11.3% last fall. But core inflation, which excludes food and energy, has not been falling — suggesting broadening price pressures.
The big picture: The European Central Bank has made it clear that it is not finished with efforts to wrestle inflation down. Further increases in interest rates are almost certain and are likely to slow the euro area economy even more.
The bottom line: "[T]he optimism at the start of the year seems to have given way to more of a sense of reality," Brzeski says.
"A drop in purchasing power, thinned-out industrial order books as well as the impact of the most aggressive monetary policy tightening in decades, and the expected slowdown of the US economy all argue in favour of weak economic activity."
Go deeper