Virgin Orbit shutting down, selling assets for just $36 million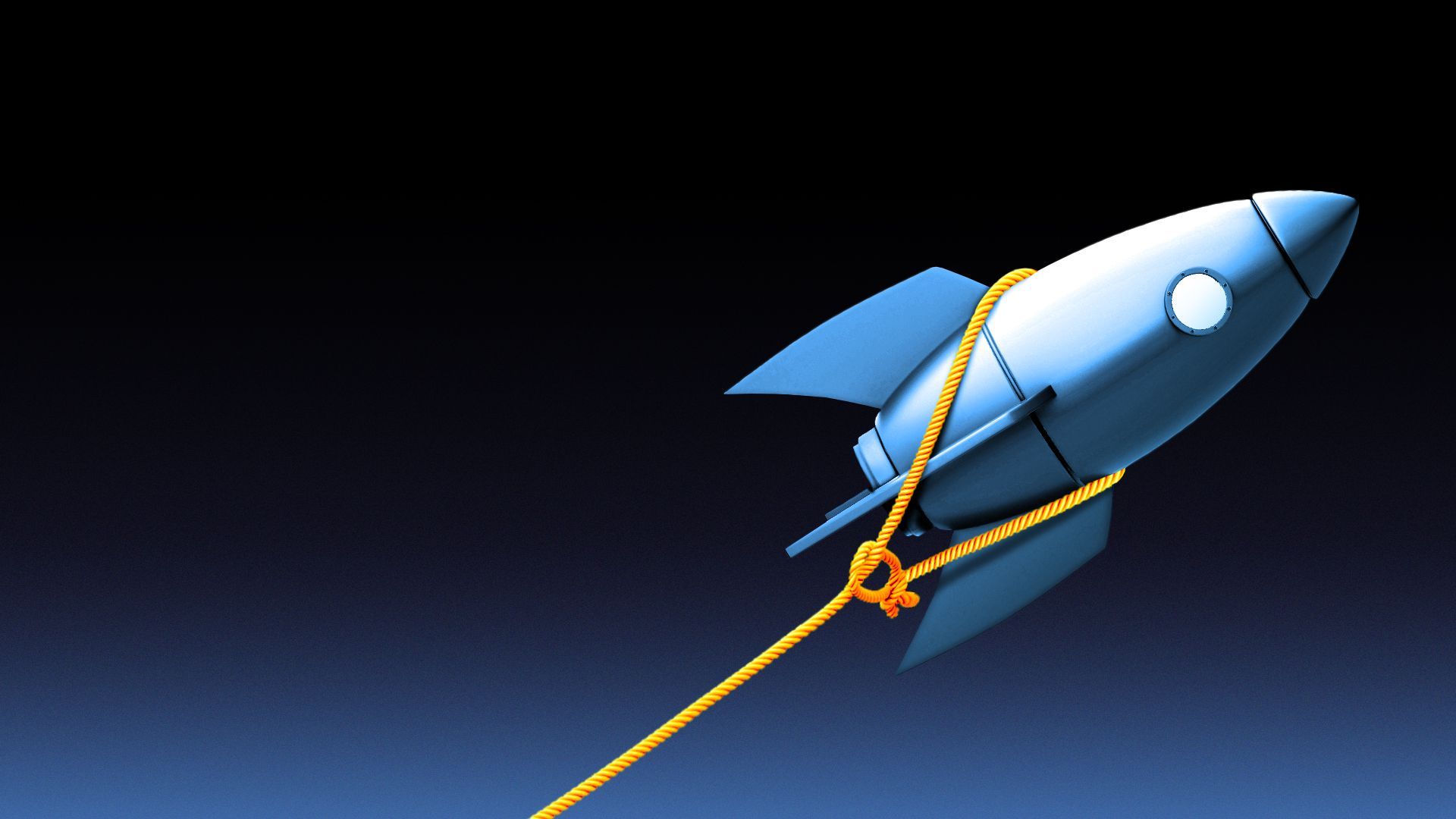 Virgin Orbit, the bankrupt rocket launch company founded by Richard Branson, will shut down and sell its assets for nearly $36 million.
Why it matters: This is one of the SPAC market's bigger busts, having gone public in 2021 at a $3.7 billion valuation.
Virgin Orbit previously spun out of Virgin Galactic, another Branson space venture that went public via SPAC and whose shares keep trading well below par.
Details: Virgin Orbit will sell its Long Beach, California-based headquarters and some equipment for $16.1 million to Rocket Lab, another space company that went public via SPAC.
The company's 747 jet, named "Cosmic Girl," and other aircraft assets will go to Cerberus portfolio company Stratolaunch for $17 million.
Its Mojave, California-based facility goes to a subsidiary of launch company Vast for $2.7 million.
Go deeper: As we previously reported: The small-rocket launch industry has seen massive growth in recent years, with dozens of companies working to get their rockets designed to bring small satellites to orbit for governments and other entities off the ground. But analysts have cautioned that a bubble in has formed.
Go deeper