PlayStation to release a new streaming handheld Project Q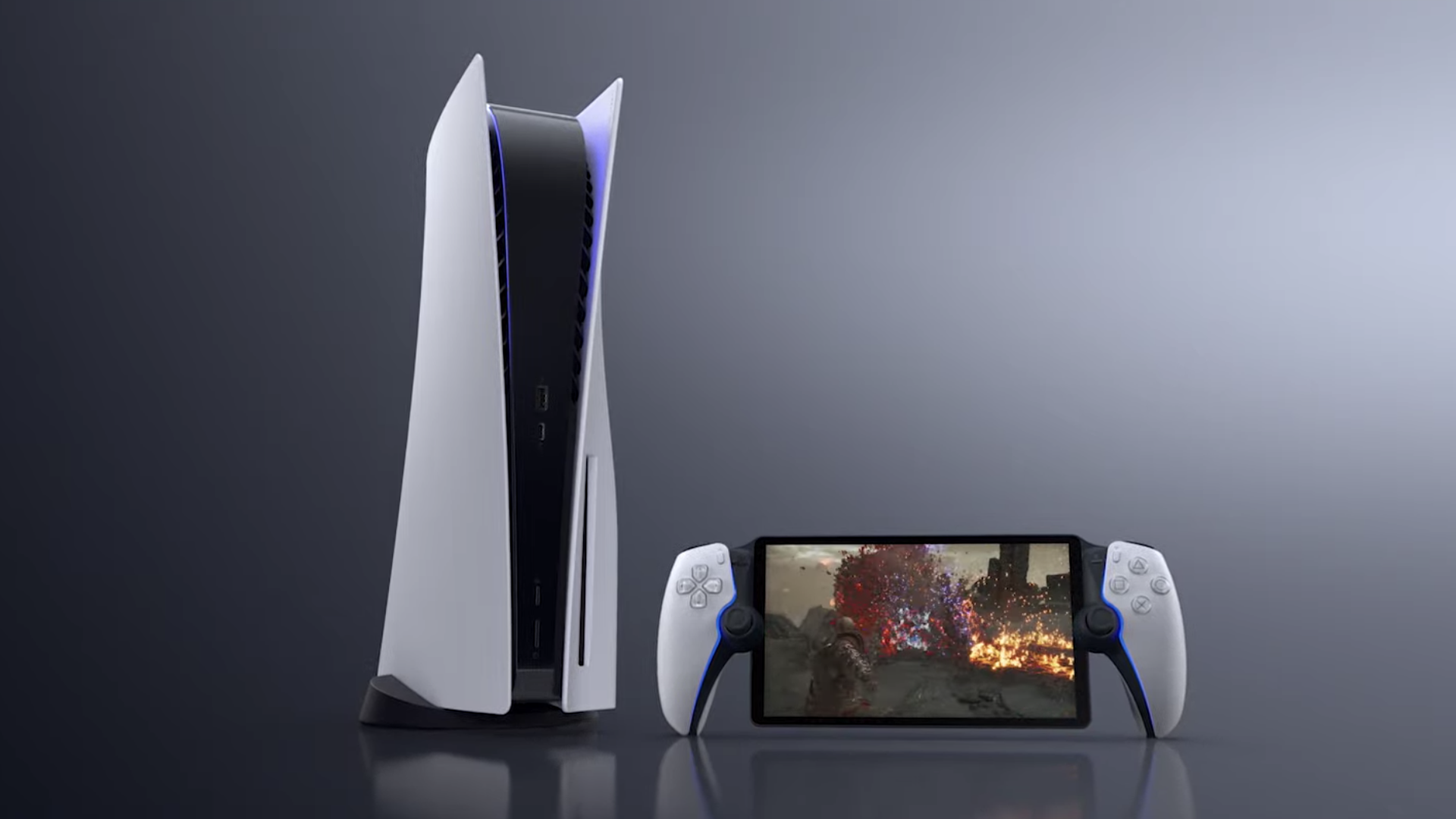 Sony plans to release a new handheld later this year that will play games streamed from the PlayStation 5, a partial return to portable gaming after a decade away.
Why it matters: The device, codenamed Project Q, will further test the potential of cloud-based gaming, just as it'll test whether Sony can rediscover its footing in a market where it struggled.
Details: PlayStation chief Jim Ryan introduced the device during an hour-long showcase of upcoming PlayStation games, saying it will support streaming over Wi-Fi.
The device, which resembles a phone screen slotted between halves of a PS5 controller, has an 8-inch screen.
More details to come, Ryan said.
Yes, but: Sony's last foray into portable gaming, the powerful PlayStation Vita, failed to outsell the weaker Nintendo 3DS, and the handheld gaming market has gone on to be dominated by mobile games and Nintendo's hybrid Switch console.
A streaming-only handheld device from Sony is a big risk.
Most of the PlayStation showcase focused on game reveals. The biggest ones:
Destiny-maker Bungie, bought by Sony last year, confirmed that it is making a new version of Marathon, the shooter it released for the Mac in 1994. Slated for PS5, Xbox and PC, it'll focus on player-vs-player and won't have a single player campaign.
Konami is remaking the classic PlayStation 2-era military espionage game Metal Gear Solid 3: Snake Eater. It revives a franchise Konami has largely left alone since series creator Hideo Kojima's acrimonious split with the publisher in 2015.
Sony-owned Haven Studios showed a cinematic, non-gameplay trailer to reveal Fairgame$, a competitive heist game about robbing the ultra-rich.
Co-creators of indie hit Night in the Woods are making a new game called Revenant Hill.
Early PS4 multiplayer game Helldivers is getting a sequel for PS5 and PC.
Artful indie studio Giant Squid (Abzu, The Pathless) is making Sword of the Sea, a game that includes surfing across sand dunes.
SquareEnix is developing a multiplayer shooter called Foamstars that appears to be like Nintendo's popular paint-shooter Splatoon, but with foam.
Be smart: Many of the games announced by Sony today are for 2024 and beyond.
Sony's main PlayStation Studios game release for this year appears to be Spider-Man 2, which closed the event with a new trailer.
Several of Sony's announced projects, including Bungie's Marathon, Haven's Fairgame$ and Firesprite's Concord are focused on multiplayer, a category where Sony has said it needs to improve.
Sign up for the Axios Gaming newsletter here.
Go deeper