Activist investor Jana Partners takes aim at Freshpet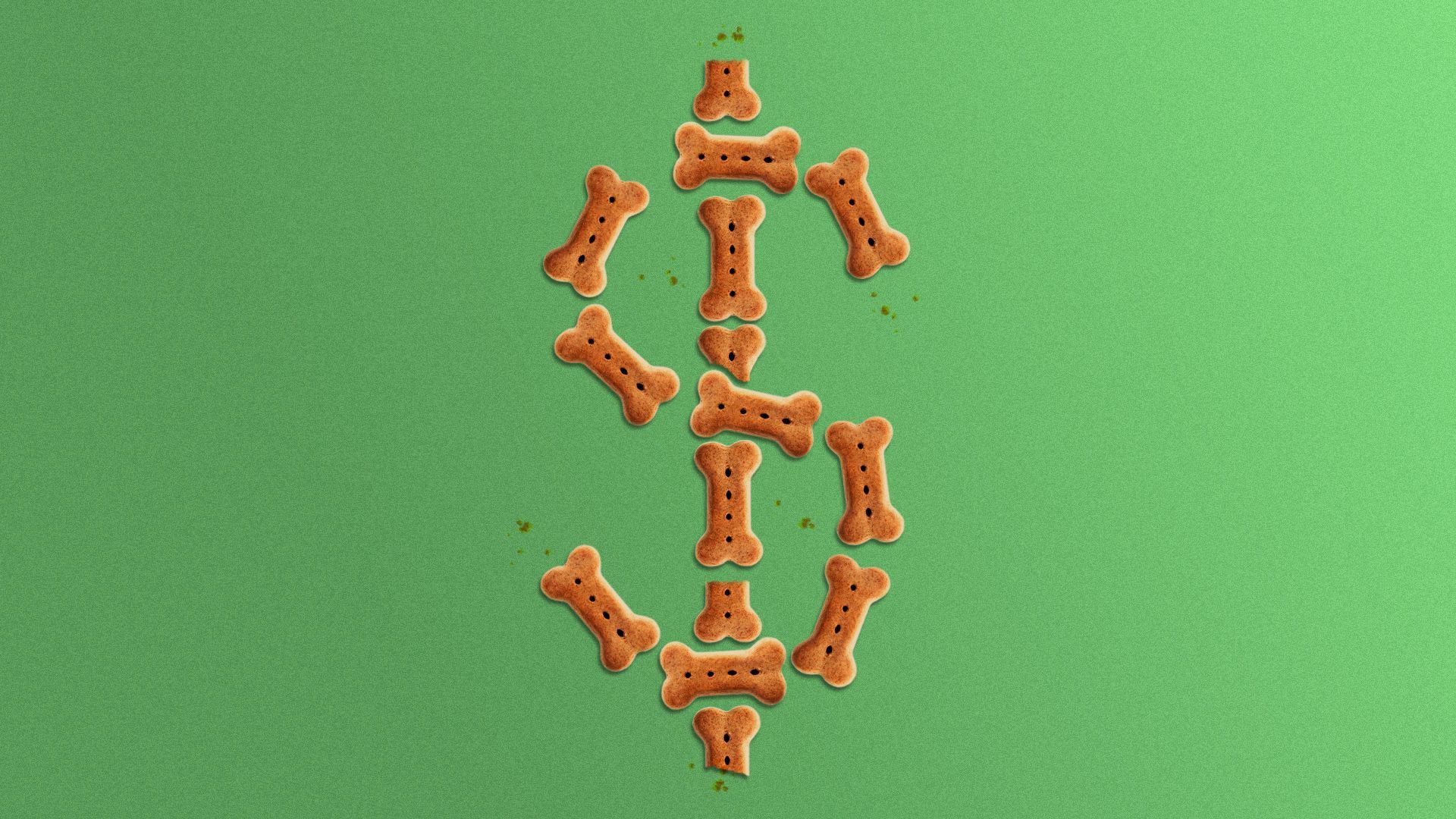 Activist investor Jana Partners on Wednesday launched a proxy fight at Freshpet, nominating four candidates to the pet food company's board of directors.
Why it matters: Jana is accusing Freshpet directors not only of poor management oversight, but also that they "pursued outside interests with corporate resources." 
Specifically, Jana is taking issue with Hive Brands, an "eco-friendly" online marketplace that Freshpet president Scott Morris co-founded.
Director David Basto, a Carlyle Group partner, sits on the Hive board, while Jana says that fellow director Olu Beck also advises Hive.
By the numbers: Jana says in a letter that it's amassed a 9.3% stake in Freshpet, which has a market cap north of $3 billion.
The firm previously pushed for Freshpet to consider a sale process, which the company rebuffed.
It's possible that Jana is hoping for a repeat of its past activism at retailer PetSmart, which also pushed back on sale demands until ultimately agreeing to be acquired by a group of private equity firms.
What Freshpet is saying: "The company has engaged with Jana extensively to understand their perspectives and address their concerns. Unfortunately, Jana has made clear to us that their sole purpose is to force a sale of the company without consideration to all potential paths to value creation. We are hopeful to avoid a distracting proxy fight as the management team continues to focus on driving growth and margin expansion as demonstrated in recent quarterly performance."
Go deeper