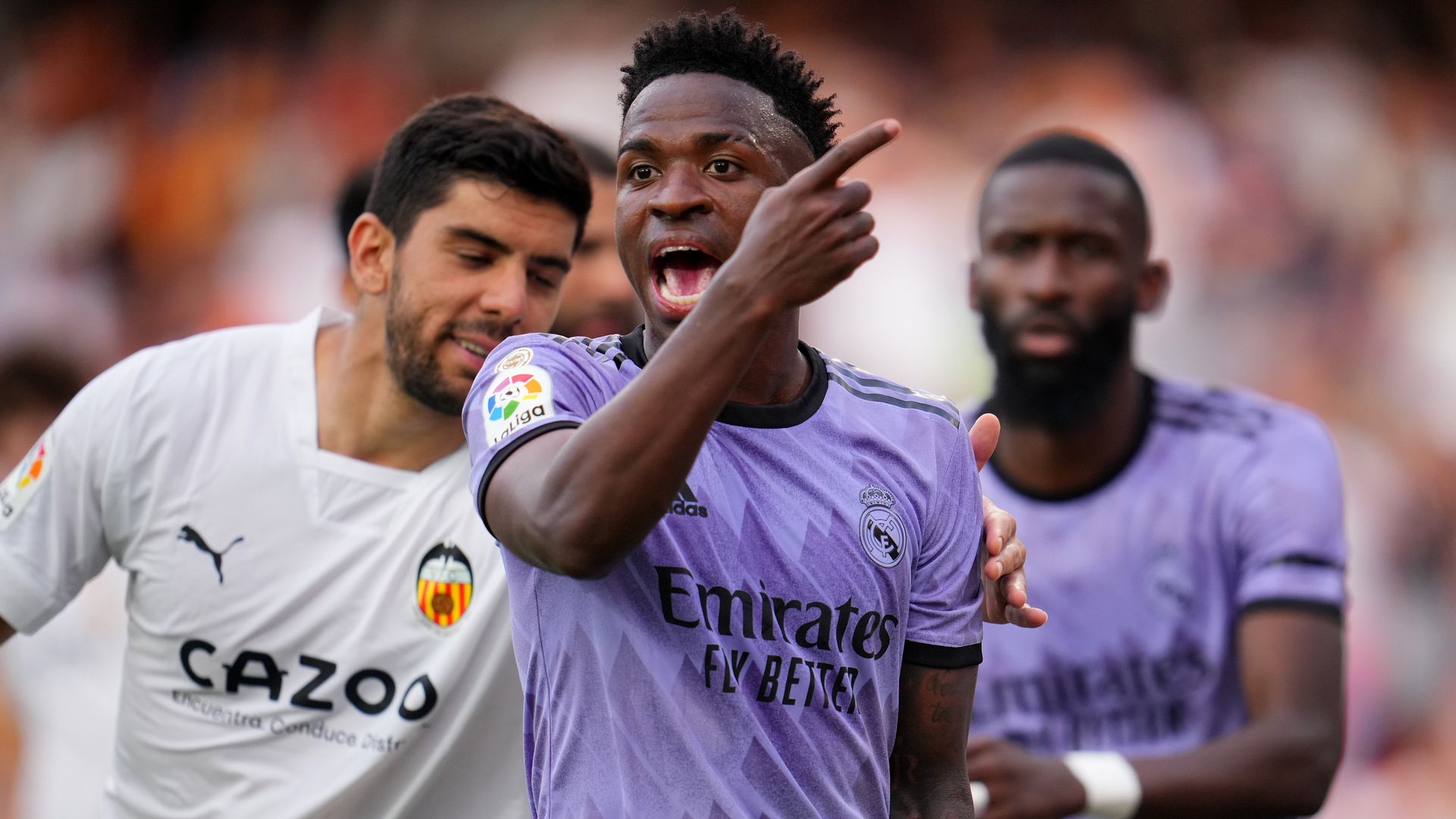 Vinícius Júnior, Real Madrid's 22-year-old Brazilian soccer superstar, was subjected to racist abuse during Sunday's loss at Valencia. Sadly, that's nothing new.
Driving the news: Valencia fans called Vinícius "mono" (Spanish for monkey) when he arrived at the stadium and throughout the game, which was briefly halted during the second half when he pointed out one of his abusers in the stands to referees.
Officials for LaLiga, Spain's top division, enacted an antiracism protocol before the game resumed, playing a prerecorded statement condemning racism on the loudspeakers.
Later in the game, after Vinícius was sent off with his first-ever red card, more "monkey" chants could be heard from the stands.
Valencia has banned one fan for life and is working alongside authorities to identify others. Madrid has asked authorities to investigate this as a potential hate crime.
The backdrop: Vinícius has been the subject of nine reports of racist incidents since 2021, including this January when an effigy of his likeness was hanged from a bridge, for which four men were arrested Tuesday.
"Racism is normal in La Liga," he tweeted Sunday. "The championship that once belonged to [Ronaldo and Messi] today belongs to racists. … In Brazil, Spain is known as a country of racists."
"We have a problem of behavior, of education, of racism," Luis Rubiales, the president of Spain's soccer federation, said Monday. "A serious problem that stains … an entire country."
The other side: Rather than support Vinícius like most of the soccer world did, LaLiga president Javier Tebas struck a defensive tone.
What to watch: Vinícius hinted that he could leave Madrid if things don't change, and Spain's joint bid to host the 2030 World Cup could be weakened if the country doesn't effectively respond to the situation.
✍️ Front page … Marca, Spain's national daily sports newspaper, dedicated the front page of Tuesday's edition to an editorial taking a stand against the racist attacks. "It is not enough to not be racist; we must be anti-racist," read the headline.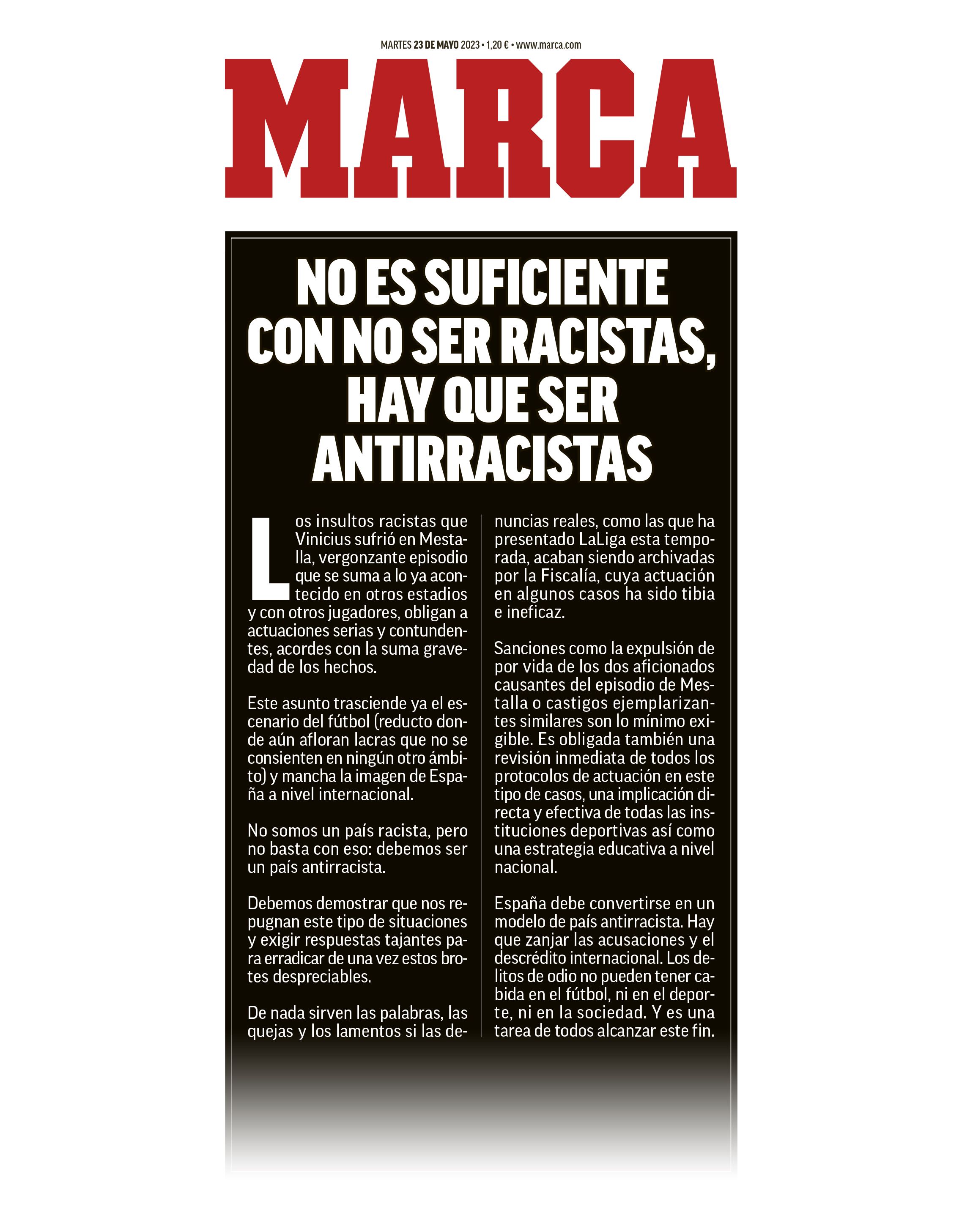 Go deeper