Why NHL expansion teams are so good, so fast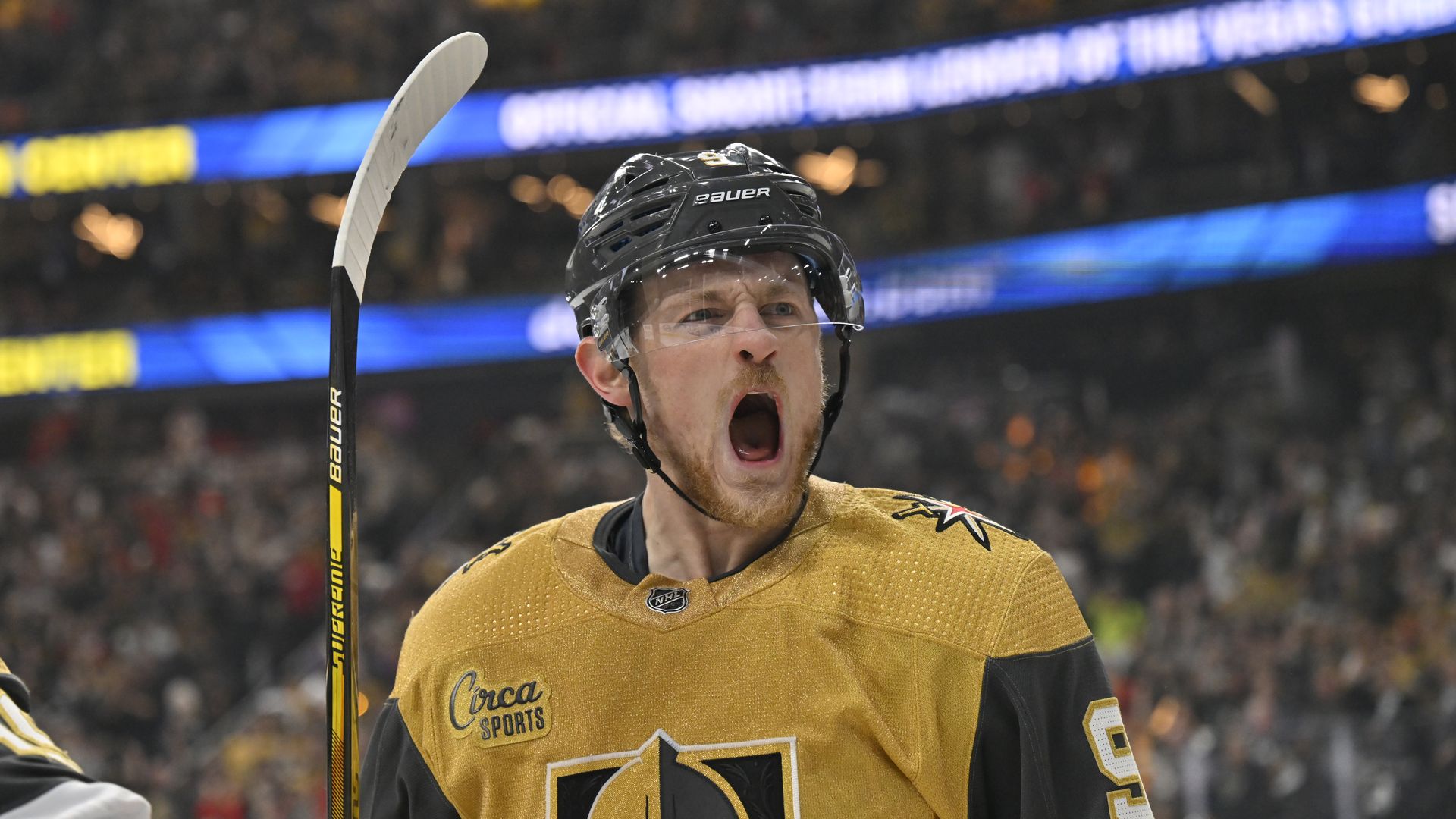 The Vegas Golden Knights and Seattle Kraken — the National Hockey League's two newest franchises by far — have been among the league's most impressive teams in this year's playoffs. Turns out, their rapid success is by design.
The backdrop: Before the Golden Knights' inaugural 2017-18 season, the NHL changed its expansion draft rules to increase the pool of players available for selection. The league wanted expansion teams to be able to compete right away, and their plan worked — immediately.
The Golden Knights won 51 games and reached the Stanley Cup Final that first season, and are just the third team in NHL history to reach the conference finals four times in their first six years. With a win tonight against the Stars, they'd be one win away from returning to the final.
The Kraken struggled in their debut season, but turned things around in Year 2 with a 46-win campaign. They fell one game short of reaching this year's conference finals after a narrow Game 7 loss to Dallas, but clearly proved they belong and have a bright future ahead.
The big picture: Vegas and Seattle's combination of regular-season and postseason success so early in their history stands out among the 11 franchises who've been added in the NHL's modern expansion era (since 1991).
Six of those other nine teams didn't make the playoffs until their fourth season or later (Anaheim Ducks, Tampa Bay Lightning, Nashville Predators, Ottawa Senators, Winnipeg Jets, Columbus Blue Jackets). The other three (Florida Panthers, Minnesota Wild, San Jose Sharks) did so in their third season.
The Golden Knights and Kraken had their first 100-point seasons in their first and second years, respectively. None of the other nine teams did so quicker than their sixth season (Wild), and five of them took 12 seasons or longer.
What to watch: If Vegas breaks through and wins its first title this year, it would be the fastest any team has done so since the 1984 Edmonton Oilers, who won in their fifth season with the help of a 23-year-old named Wayne Gretzky.
Go deeper