Atlassian's Mike Cannon-Brookes on walking the walk on climate action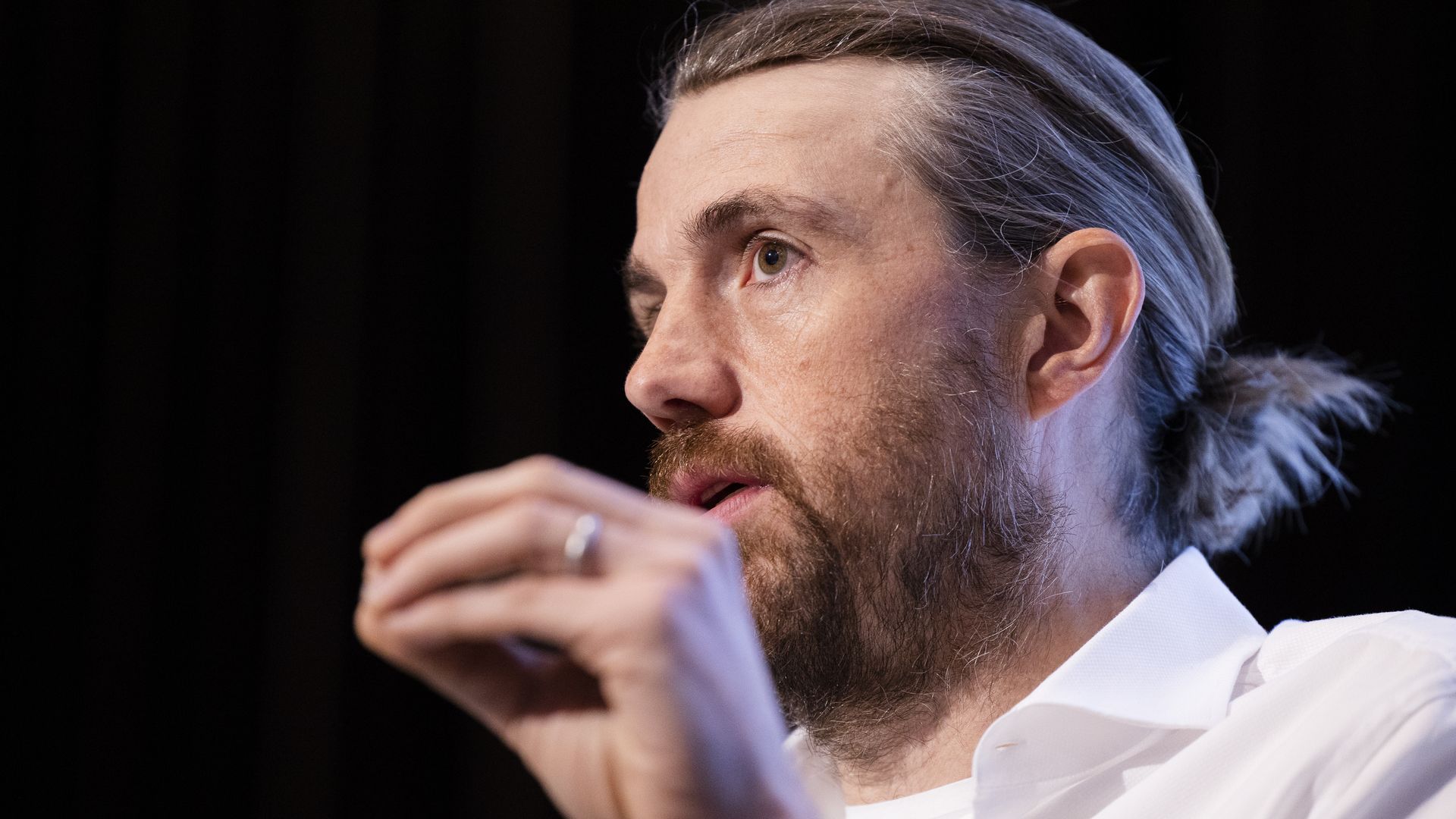 Atlassian has a new guide for navigating the net zero economy, amounting to a how-to-book for business leaders looking to keep tabs on and report their climate impacts.
Why it matters: The guide is the latest step by Mike Cannon-Brookes, the Australian enterprise software company's co-CEO, to back climate policies — this time by convincing other companies to follow in his firm's footsteps.
Cannon-Brookes is pouring billions of dollars into renewable energy projects in Australia. He and his wife have pledged to donate $1 billion alone to climate nonprofits and investments.
Zoom in: In an interview, Cannon-Brookes told Axios the guide — provocatively titled "Don't [email protected]#$ the Planet" — may seem rudimentary for many companies like Microsoft and Apple that are well on their way toward their energy and emissions reduction targets.
These companies are also grappling with their supply chain and end-user greenhouse gas emissions, also known as Scope 3 emissions.
Still, many firms, especially midsized companies, may not yet be far along on this issue.
What he's saying: "I'm not trying to say Atlassian can solve climate change. I do think we can and should be responsible for our part of it, and our impact on it," the billionaire told Axios.
"And we can both do that, concretely as in our management of that issue. We can also do it in a leadership or identification here by putting out documents like this, that say, here's how you could also think about your world," Cannon-Brookes added.
"I think the worst part about climate change for businesses of any size is to feel like there's nothing I can do here. What's gonna happen is gonna happen," he said. "And I don't think that's the case."
The intrigue: Cannon-Brookes shared his views on coming financial disclosure regulations, so shareholders can better understand their exposure to climate risk.
Business leaders should assume these frameworks are coming. "I firmly believe 10 years from now, that will exist in every geography in the world," he said.
He also gave his insights on climate tech investments. He was skeptical about direct air capture projects, at least as they're currently designed.
Instead, he looks for modular technologies like solar, whose costs come down quickly over time.
"Certainly in the energy system, if you look at the technologies that I believe will win, they are modular and replicable," he said, citing solar, wind and battery technologies.
He said it is an open question whether direct air capture projects can achieve modularity and scale as well as reliably measured carbon emissions cuts.
Cannon-Brookes was one of the main investors in Sun Cable, a massive solar, battery storage and undersea cable project in northern Australia. Its fate is now uncertain after management disputes and other issues.
Go deeper