Exclusive: First national cyber director eyes life after the White House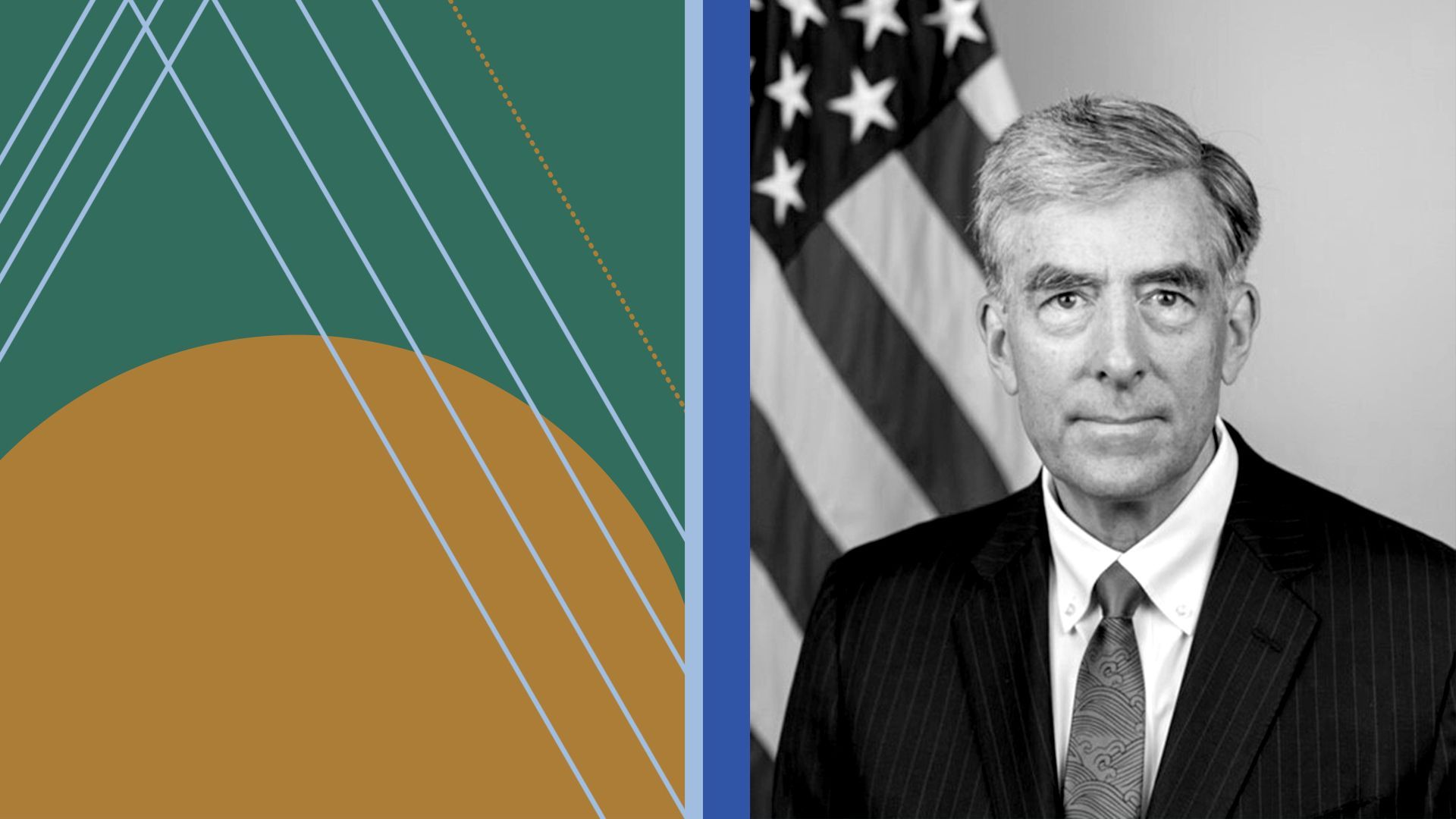 The first U.S. national cyber director is returning to Paladin Capital Group as a strategic adviser, the venture capital firm first shared with Axios.
The big picture: Chris Inglis stepped down from his White House position in February. His new gig at Paladin, a VC firm focused on cyber and advanced technologies, marks the first of what could be several private sector gigs for Inglis during what he's calling his "nominal retirement."
Since leaving the government, Inglis — who spent nearly three decades at the National Security Agency — has also joined an advisory committee at the Cybersecurity and Infrastructure Security Agency, and he's looking at teaching part time at the U.S. Naval Academy and the U.S. Air Force Academy.
Inglis told Axios he's also eyeing positions on a corporate board and roles tied to new technological research.
What they're saying: "When I was at the White House, and as when I was at the National Security Agency, it was a singular focus and a somewhat unitary obligation," Inglis told Axios. "I got up in the morning, and I ran to that daylight — I did that all day, every day, sometimes seven days a week."
"Now that I'm back in the private sector, I can spread my time across multiple things, and I intend to do that," he added.
The intrigue: Inglis was Paladin's managing director before taking the national cyber director gig in 2021.
Now, he's returned as a member of Paladin's strategic advisory group, which is made up of former government officials, former lawmakers and industry titans who help Paladin's investment team find new deals and fine-tune its investment strategy.
"It's a real pleasure to come back, especially at this moment in time, where I am all the more convinced that what they do lies at the intersection of the various threads of how we're going to actually chart and deliver our cyber future," Inglis said.
Details: Members of Paladin's advisory group meet at least quarterly, Inglis said, but advisers are also in conversations throughout the week with Paladin's team to weigh in on broad strategy questions about various topics, like the realistic use cases for AI and what we know about quantum computing.
Other members of the group include former Rep. Jim Langevin (D-R.I.), a leading cyber policymaker until he left Congress last year, and Ciaran Martin, former CEO of the U.K.'s National Cyber Security Centre.
Between the lines: Much of Inglis' retirement plans touch on the same goals he's had throughout his government career: bridging the gap between the public and private sector.
One of the last projects Inglis worked on — the Biden administration's national cybersecurity strategy — leaned hard into encouraging public-private partnerships and technological innovation.
During his two-year stint at the White House, Inglis' office regularly hosted forums with the private sector on a variety of topics, such as health care cybersecurity and electric vehicle security.
"I like to describe the portfolio that I'm taking on as a horizontal portfolio," Inglis said. "Not that I'll be prone to lying on the sofa somewhere, but that [it's] broader more than it is deep and sharp."
Yes, but: Just because Inglis holds an advisory position in the public sector, don't expect him to be pulling too much weight in public debates or policymaking.
In his private sector work, Inglis said he's now both "legal and honor bound to not make use of any prior access to advantage any company that I might be associated with."
But Inglis noted that he's still pushing for Kemba Walden, his former principal deputy and the current acting national cyber director, to get his old White House job.
Sign up for Axios' cybersecurity newsletter Codebook here
Go deeper