Unpacking the Group of Seven's climate outcome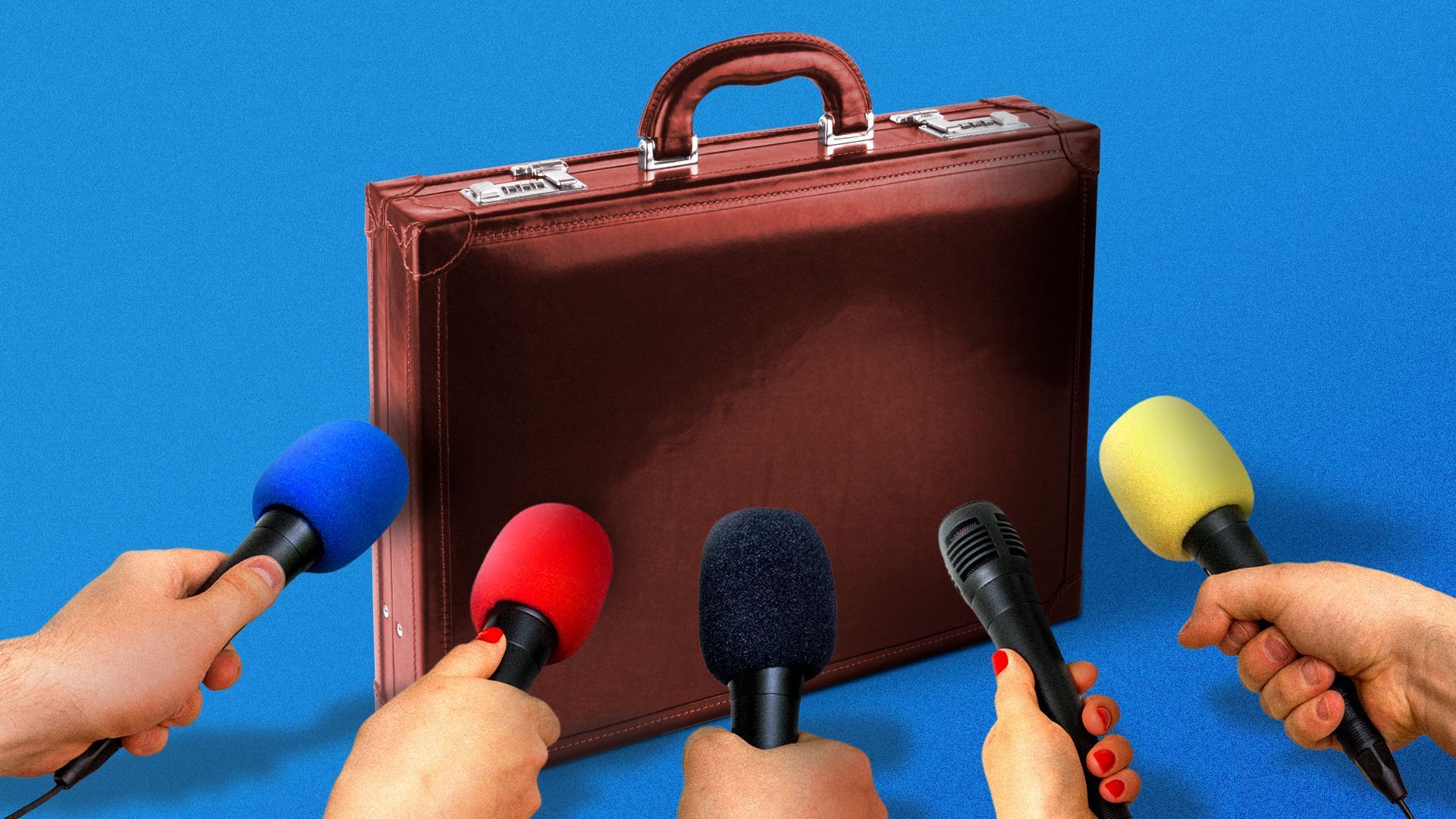 The joint statement from the weekend Group of Seven meeting uses lots of words to spell out one simple fact: perceptions about each nation's energy security needs will trump climate policy.
Driving the news: The communique has plenty of tough statements on climate and keeping the Paris Agreement's 1.5°C goal within reach.
One section calls for a "fully or predominantly decarbonized power sector by 2035."
Another, citing findings by U.N.-convened climate scientists, pledges "increased urgency to reduce global [greenhouse gas] emissions by around 43 percent by 2030 and 60 percent by 2035."
Yes, but: The phrasing on natural gas in the carefully negotiated document is one area where climate activists say it falls short.
Zoom in: It shouts out efficiency and zero-carbon sources to reduce reliance on Russian gas, but adds...
Increased LNG deliveries have an "important" role, and public gas investment can be an "appropriate" — but temporary — response to the current crisis.
It should happen in ways "consistent with our climate objectives without creating lock-in effects" — shorthand for avoiding prolonged use.
The intrigue: The document reflects a compromise that followed diplomatic divides, per multiple reports.
The Financial Times reports that "Germany and Japan prevailed on the continued use of gas and coal respectively."
The NYT reports that the U.K. and France tussled with Germany on gas phrasing.
The Biden team was said to be "caught between" its own climate ambitions, and allies' interest in fossil fuel access, the paper reports.
What they're saying: The hedging about "exceptional" circumstances for gas investments didn't stop activists from calling the meeting a missed opportunity.
"Renewed endorsement for public finance in the gas sector shows that the Leaders, particularly Germany and Japan, are stuck in last year's panic mode," Maria Pastukhova of the climate group E3G said in a statement.
Environmentalists also wanted firmer commitments on time horizons for ending the use of coal-fired power.
👀What we're watching: A couple of other things about the communique (and the coverage it received) caught my eye.
There's a lot on securing minerals needed for energy transition, and diversifying supply chains now heavily concentrated in China.
Elsewhere, it reflects concern about ensuring that hydrogen is produced cleanly (right now most production uses fossil fuels).
There's a need for "international standards and certification including for a GHG calculation methodology."
Go deeper